Summer glassware & top tips for perfect garden parties!
Summer glassware & top tips for perfect garden parties!
23rd June 2021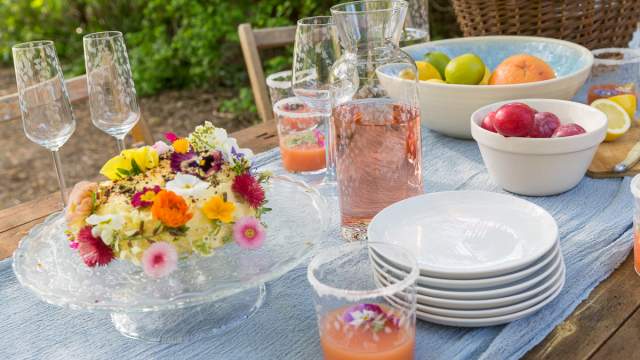 Summer glassware for perfect garden parties is something we can furnish you with in spades, but pair with our top tips for setting the best tables and easy hosting for glamour, maximum fun and minimum effort. However big or small your gatherings, enjoy!
10 top tips for the perfect garden party or alfresco gathering
1. Summer glassware IS the new Silver Birch Collection from just £10. It will help you instantly set the scene for a relaxed afternoon or evening affair. Gather round with your favourite people and enjoy!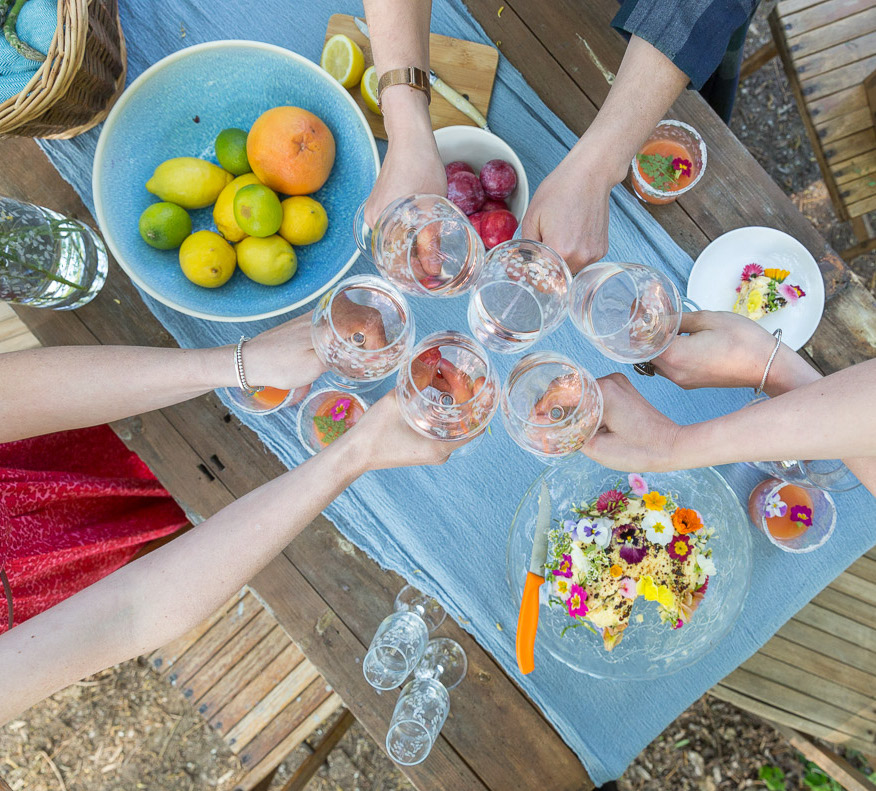 2. Make your drinks glasses even more inviting. Here's how, simply coat the rim in lemon juice and dip in sugar – a sure fire way to impress your party guests! Pop in a few edible flowers, it makes drinks look so pretty. Our go to are @edible_flowers featured in the images. Tumblers work well for this.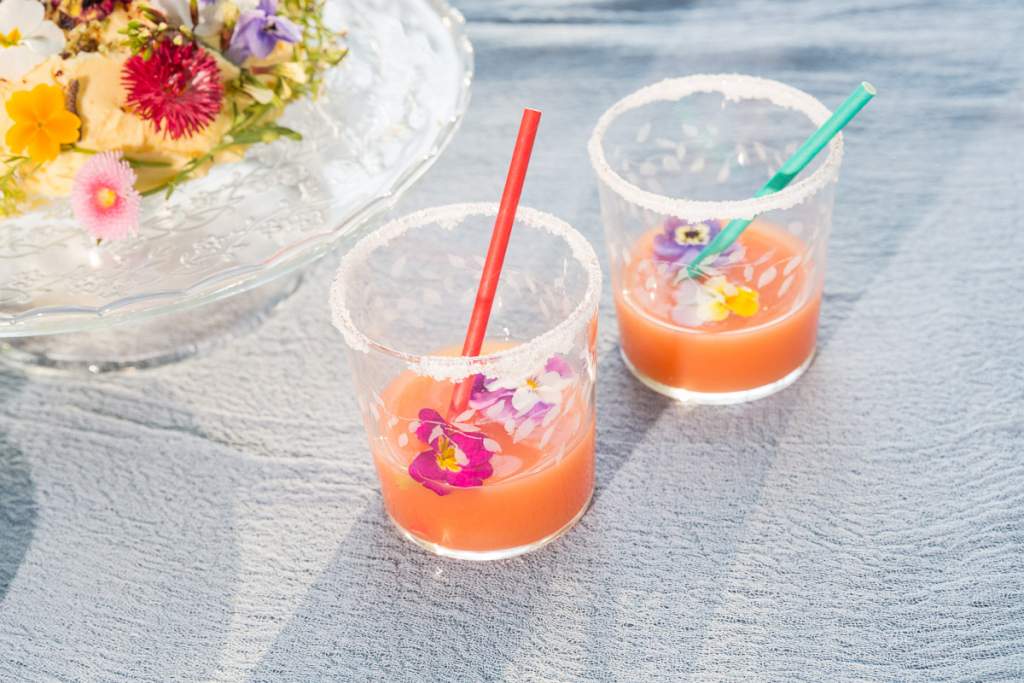 3. Summery dressed tables are a must and here's our money shot for table style. The Silver Birch Glassware Collection has been paired with floaty table linen and a picnic basket accessories for a rustic elegant look. A brightly dressed cake, the new Silver Birch Vase filled with flowers and lots of added interest and colour comes from the bowls of citrus fruits and plums. Try it!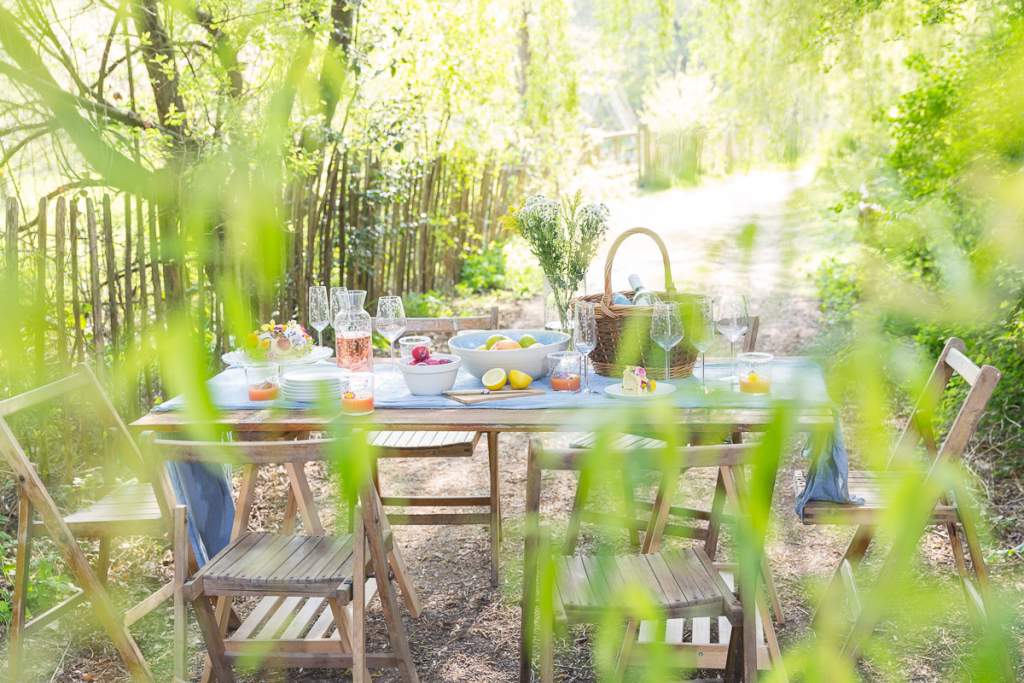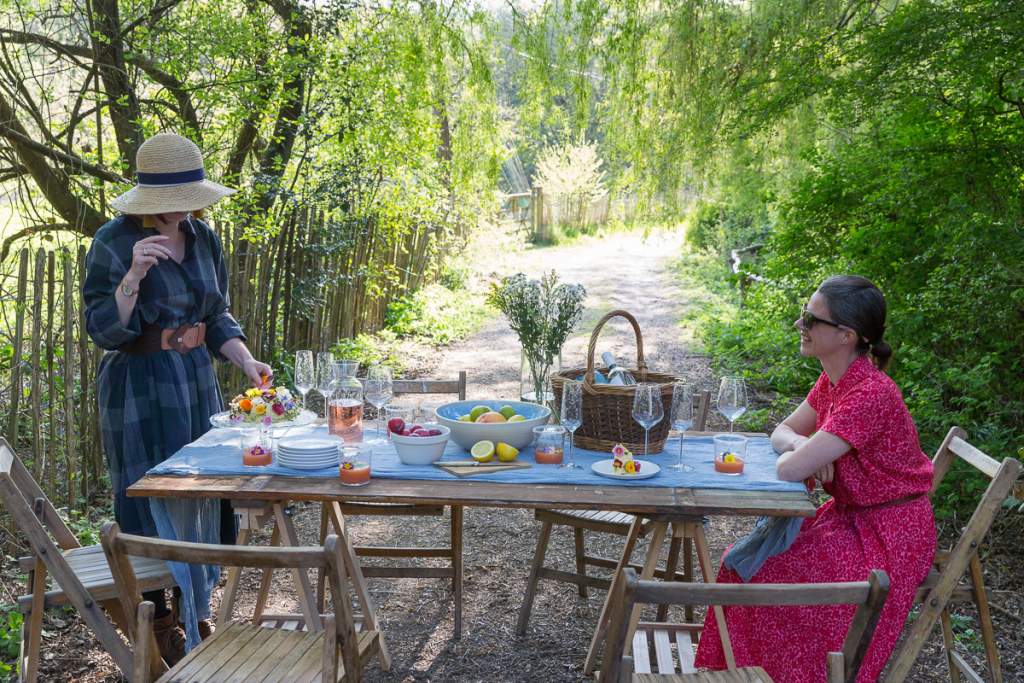 4.  Flutes to toast the season give your table design rhythm, adding height when set alongside other glassware in differing sizes and shapes. Try mixing glassware you already have or my other designs in Meadow or Floral for a curated look.
Hosts, remember to sit back and enjoy yourself too!
5. Cocktail Hour. Fill carafes with refreshing cocktails, mocktails, wine, lemonade or iced tea. Guests can help themselves for an instantly relaxed atmosphere and easy hosting. Or just fill one to enjoy with some 'me time'.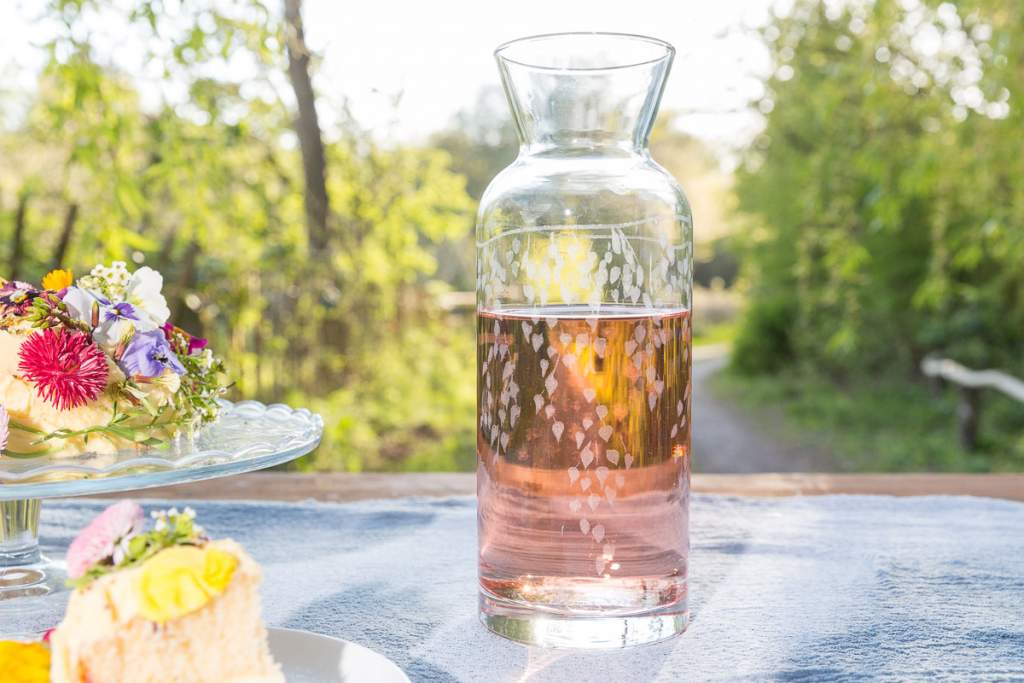 5. If you're hosting a birthday or any kind of occasion party, don't forget the gift. We'll send it ready to give in summery yellow and eco friendly tissue paper. You said 'yes please' to more gift sets when I was designing the Silver Birch Collection!  The Carafe and 4 Wine Glasses are a really lovely new addition to the gift set range.
7. Keep food easy and serve on inviting summery plates; handing around on bright trays helps to keep the party atmosphere flowing.
8. More easy drinking! Stemless tumblers like this flower pot design work a treat and are less likely to topple if there are lots of people around; pop long drinks into hi balls to keep guests topped up for longer.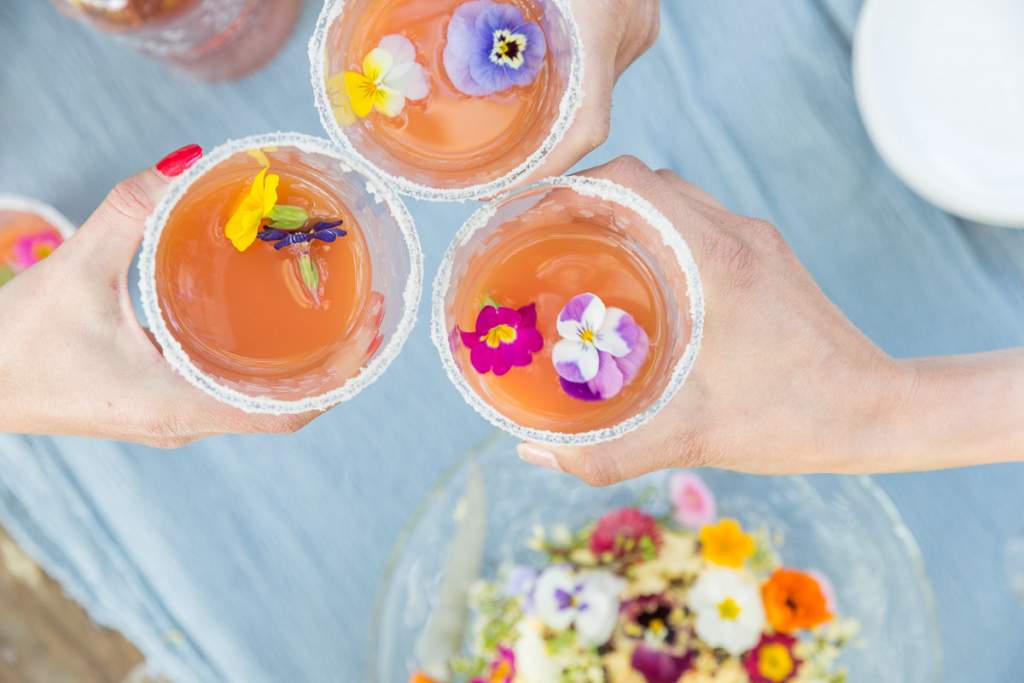 9.  Get your summer refreshment from a lovely independent brand and make shopping small for life, not just limited to Christmas or a pandemic (no more of those please). We highly recommend NORTH42 Gin and San Martino Wine have a superb range of light and sparkling varieties including a lovely pink sparkling Lambrusco.
10. If you prefer to take the gathering out out, pack up a posh picnic and head off. There's no reason why you can't bring along some old school glamour with the inclusion of your favourite glassware – just make sure you protect it well by wrapping it up and maybe give it it's own retro hamper for safe travel.