Emma's signature floral designs can be applied to a range of different projects and product. Emma Britton can produce an exclusive design or collection to your brief. Emma particularly enjoys working on site-specific projects, please drop us a line if you are interested in licensing or commissioning artwork.
Homewares & Glassware: You can find Emma's signature products stocked in independent shops and galleries across the UK. Stockists include: The RHS Gardens, Selfridges, The National Trust and Chatsworth Kitchen. If you are interested in stocking the collections please get in touch for wholesale information or come and see us at a show, we are looking for selective new stockists.
Within our in-house decorative studio we can produce bespoke ranges for retail. Get in touch to find out more.
Splashbacks: We work with interior designers, architects, contractors and kitchen showrooms nationwide if you would like a trade price list please get in touch, to give your project or customers something different. We want to hear from you.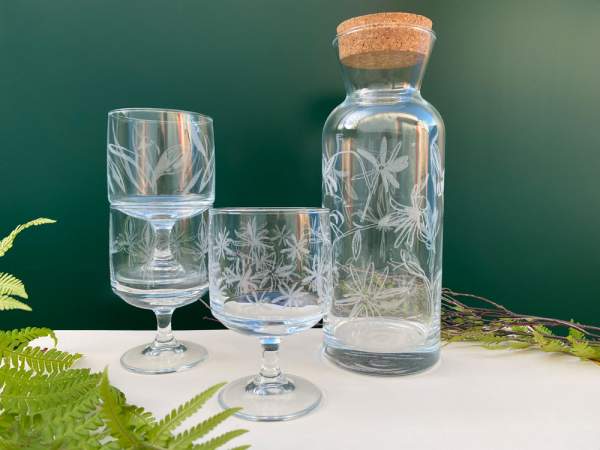 Nottingham Castle
Nottingham Castle is now stocking my recently commissioned collection of glassware, designed exclusively for them. It is inspired by the beautiful Nottingham Catchfly Flower, the county's native plant. Nottingham Catchfly is currently being re-introduced to the Castle by volunteers in an exciting project. The etched glassware collection features a design depicting the Catchfly Flower from seeding to bud to bloom. My collection of glassware includes a carafe with cork stopper, goblet wine glasses as well as plant pot shaped tumblers. Glassware sales help support the work of this heritage attraction.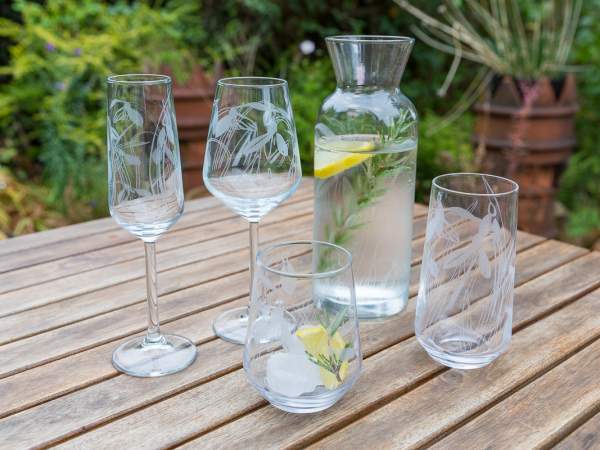 The RHS
Following the success of my first collection for the RHS, Iris, I was commissioned to design a snowdrop range, which I am really excited about. The range is now available to buy in store exclusively from their five RHS Garden Shops, including their showcase RHS Garden Wisley and online at: shop.rhs.org.uk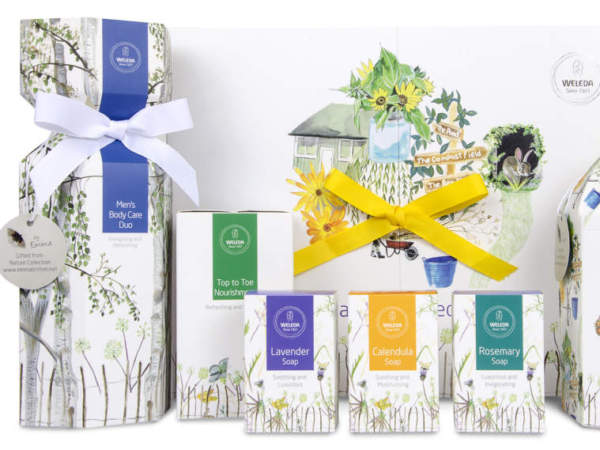 Weleda
"Emma's paintings from our gardens are beautiful, inspired by nature, our wildlife and our gardeners in Derbyshire." Jayn Sterland Weleda MD. Weleda commissioned Emma to create the pack designs for their 2018 collection 'Gifted from Nature'. Her designs successfully captured the essence of 'The Field', Weleda's 13 acre Demeter-certified gardens, close to her studio and were sold online, and on the high street, including Holland & Barrett and Waitrose.