Staycation Garden Style Ideas 2021
Staycation Garden Style Ideas 2021
20th February 2021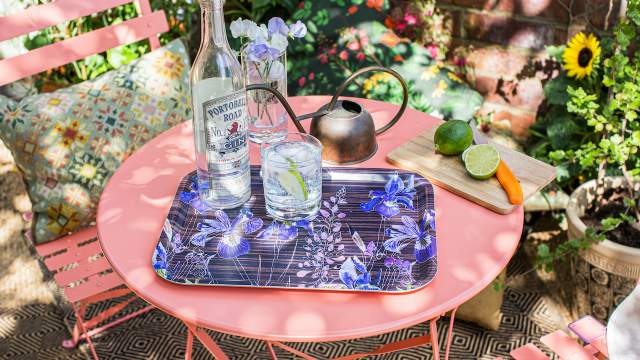 Staycation Garden Style is back in fashion again this year! We've got plenty of ideas to help you up your entertaining game and make your garden into a feast for the eyes with a few well chosen items.  We originally published this post last summer, as globe-trotting went on hold and the sanctuary of home gardens and balconies replaced traditional holidays. All the ideas are still so relevant and we've popped in a few new ones, with home stays predicted again.
Staycation Garden Style – Set the tone
First off, have a good clear up in your garden to optimise your space for relaxation and showcase all of your lovely things. Most of us have probably achieved this task and more by now!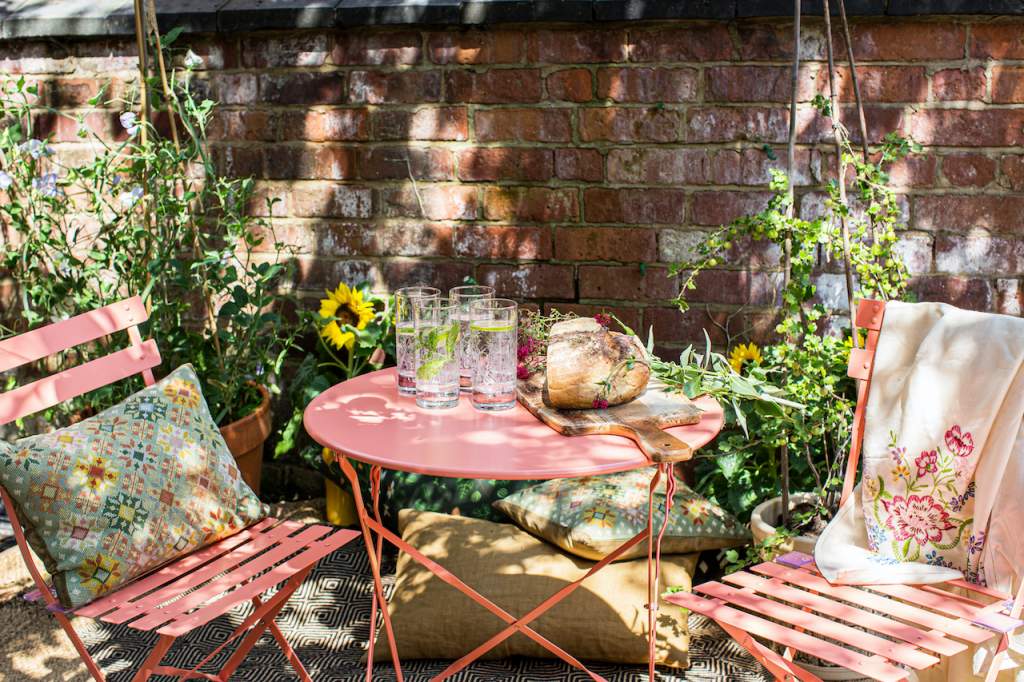 Then think about the look you want to create. Because of my design style, I tend to go more floral with a contemporary edge. In my outdoor space, I like to see bold colours and pattern, balanced off with things that look more delicate. Part of the enjoyment of styling a garden space is the chance to be more adventurous and playful. As it's usually temporary, you can really experiment to suit a sunny afternoon or when you might be having friends over.
Staycation Garden Style – Accessories
Serve food and drinks on brightly coloured trays – you'll be surprised at how much more enticing even the most basic offerings can become. If you're growing your own food then be sure to wash and serve this up centre stage. Homegrown will always pip anything else to the post in terms of taste. Brightly coloured cotton tea-towels work well for covering food until it's ready to serve. This lovely Foxglove design hits the mark.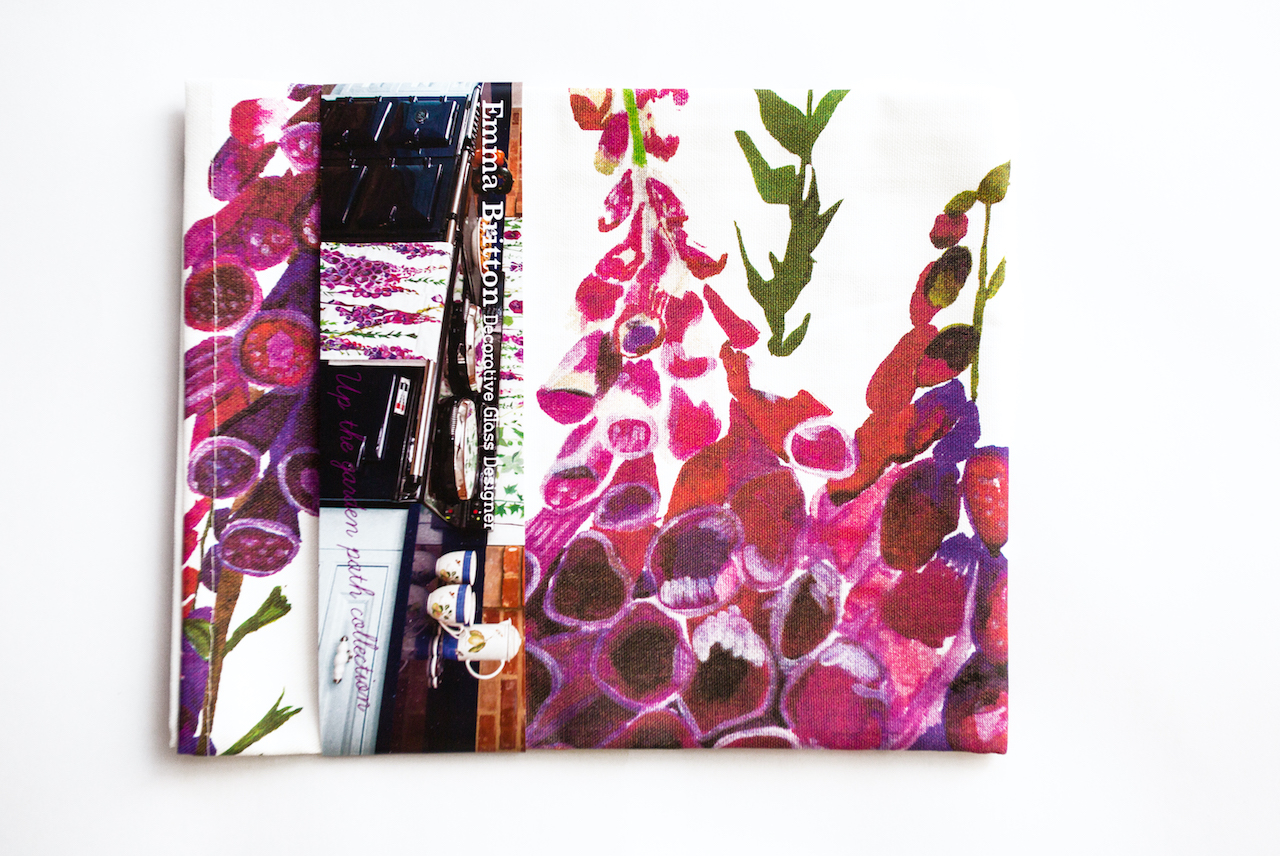 Search out some new recipes or drinks that can include herbs you've grown or other grown wins. I'm still loving Franklin & Sons 'The Sisters Infused Soda with Guava & Lime'.
These Meadow design Flutes are the NEWEST thing in my range right now and perfect for classic bubbles. There are just a few sets available initially. Drop me a line (studio@emmabritton.net) if you want us to let you know when the next sets are available to pre-order.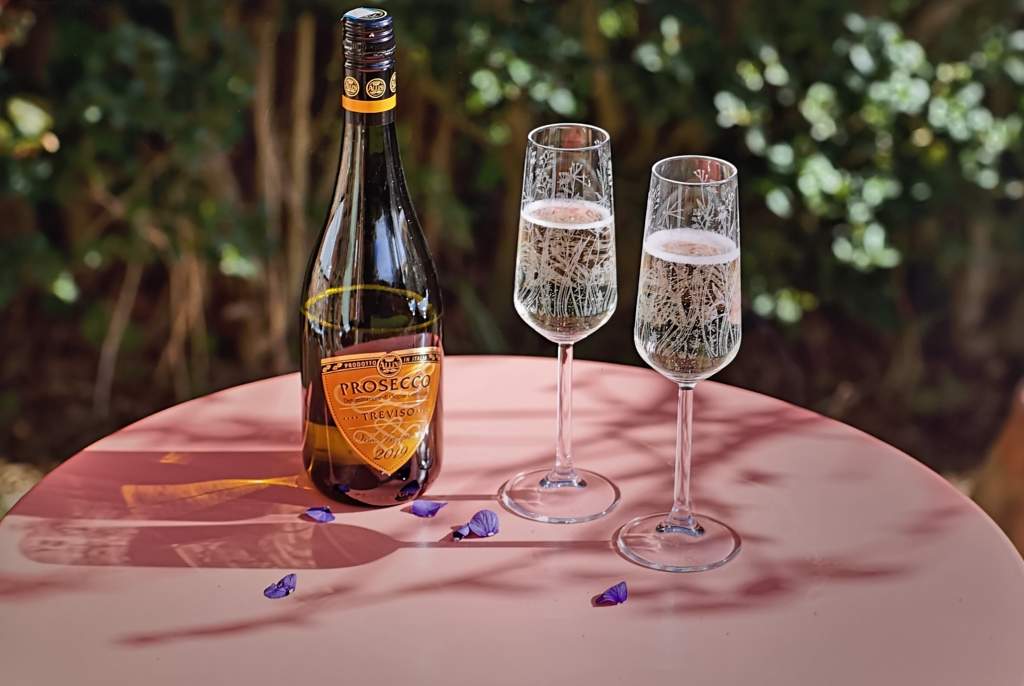 In terms of table styling, going for unmatched items gives you more freedom to include a greater variety of shape and colour. Trying mixing together floral and meadow designs, and other glassware you own. Or throw your spread together on several trays that complement each other, but don't necessarily come from the same collection.
Paint old furniture and layer it up with interesting cushions and throws or pop out a few rugs.  Try Lorna Syson for garden bird-inspired cushions or add in your favourites.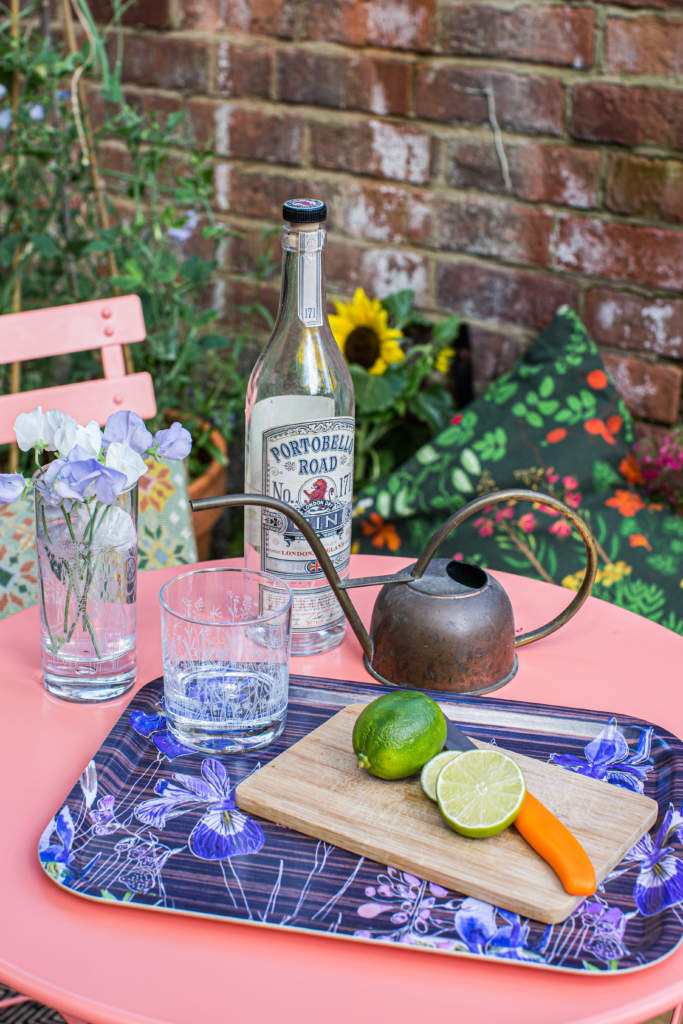 Music
Create a soundtrack this spring to see you through to the summer. Include all music you might take with you to the beach – tropical tunes, classic songs or even popular music that gets you into a different mindset. You could try mixing up a few sundowners to enjoy with your tunes. One of my giftsets where you get both a Carafe and two glasses is the perfect serve for these.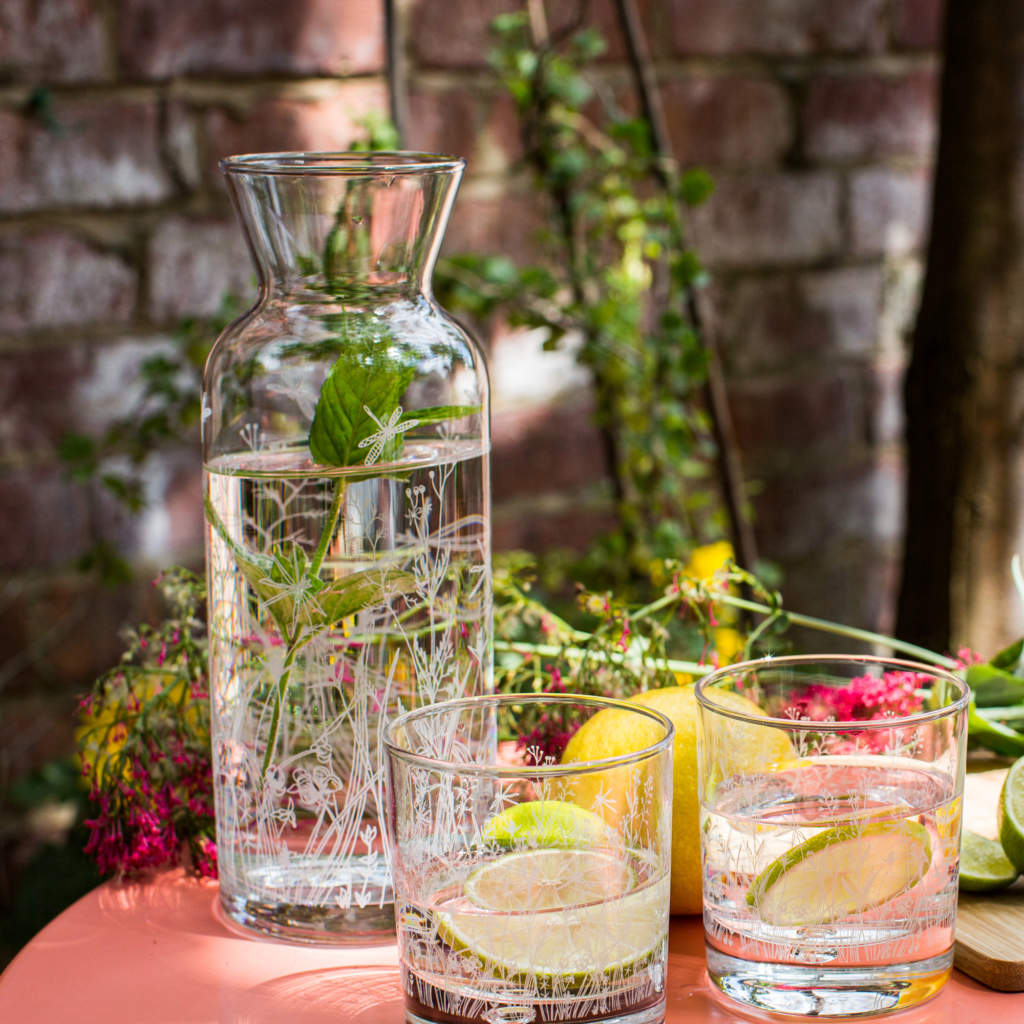 Lighting
No garden is complete without mood lighting which really sets the tone when evening falls. Firepits obviously make a great focal point whilst festoon, fairy and tealights create a welcoming ambience. Tumbler glasses (£32 for 4) look great with battery operated or real tealights and solar lights are also a nice eco choice. Or add warmth with coloured glassware.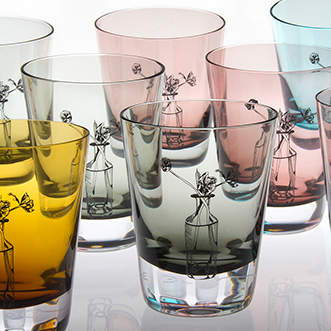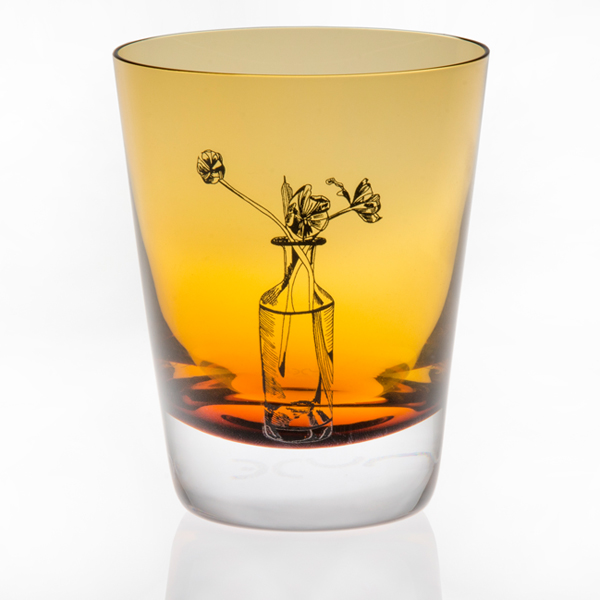 Enjoy your Garden Staycation
Enjoy some staycation style in your garden this summer, if you're lucky enough to have one. If not, bring the outside in – you can still adopt some of the above styling tips to create a holiday atmosphere. Don't forget that activities are as important as styling.  Take some time to read a new book, play games with family, or talk to each other over a delicious home cooked meal.
Shop Now
You can shop my range of both bold and colourful, delicate and elegant, floral and garden-inspired homewares ONLINE.