Emma Britton Decorative Glassware – the perfect pairing for Franklin & Sons Premium Soft Drinks
Emma Britton Decorative Glassware - the perfect pairing for Franklin & Sons Premium Soft Drinks
9th April 2020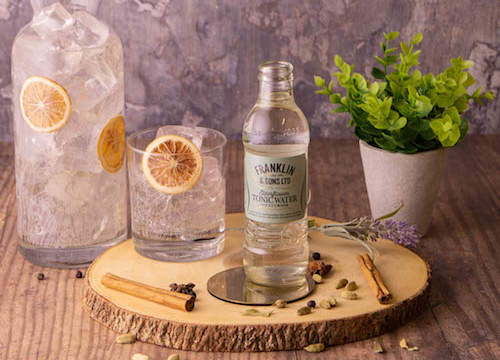 Franklin & Sons recently styled Emma Britton Decorative Glassware with a range of their award-winning premium soft drinks, tonics and mixers.
Franklin & Sons have been in business since Victorian times. They've always had a passion for original, great-tasting drinks. For 130 years they have used the finest quality ingredients, sourced from around the world. What a lovely heritage brand to have the privilege to work with.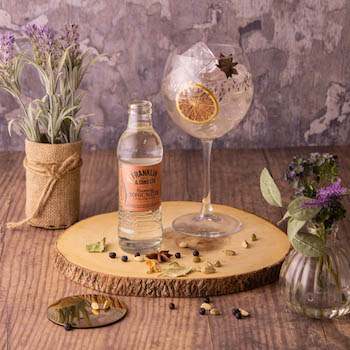 I normally style and shoot my glassware ranges with Yvonne Lishman. It has been really interesting to let go of the creative reigns for a bit and allow someone else to style my brand.
Featured Glassware
Featured with my Silver Birch Gin Glasses (£12 each) was the sensory Rosemary Tonic Water with Black Olive. I can almost smell the Mediterranean. To make my Meadow Carafe and Tumblers  (Gift Set £29.50) look gorgeous the team used Elderflower Tonic with Cucumber. All dressed beautifully with orange slices.
Franklin & Sons Recipes
The amazing tastemakers at Franklin & Sons have generously shared some pairing tips for their Elderflower Tonic with Cucumber. For  more ideas try their Menu Portal and new Taste Collective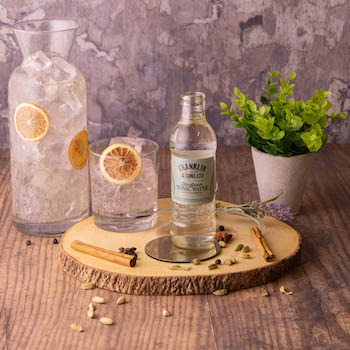 Elderflower Tonic with Cucumber
Elderflower is the perfect partner for wine-based cocktails. Due to its light & natural sweetness, this Tonic can be an alternative pairing for any grape base,. This includes lighter fortified wines. Cucumber provides a wonderful fresh cut through the subtle bitterness of quinine. Try adding a twist to summer favourites like a 'Gin-Fizz'.
Drink: Matches perfectly with citrusy gins with notes of lemon, lime and or grapefruit. Alternatively works well with floral dry vermouths. Food: French, English & Asian cuisines. You will also find that dishes such as pan-fried duck, chicken salad, or mature cheddars are nice pairings.
Find out more…
As part of this mini collaboration, I received a tempting selection of beverages. I was very happy to sample and pick out some favourites. There are worse ways to spend an afternoon!
I went for the absolutely delicious Cloudy Apple & Yorkshire Rhubarb with Cinnamon Tonic Water. If you want a G & T elevated beyond all expectations then this is the thing to choose. The Sisters Infused Soda with Guava & Lime also made the cut. It's very refreshing and is perfect to drink on its own too. (available in Tesco).