Innovative Kitchen Trends: Made-to-Measure Glass Splashbacks
Innovative Kitchen Trends: Made-to-Measure Glass Splashbacks
4th September 2023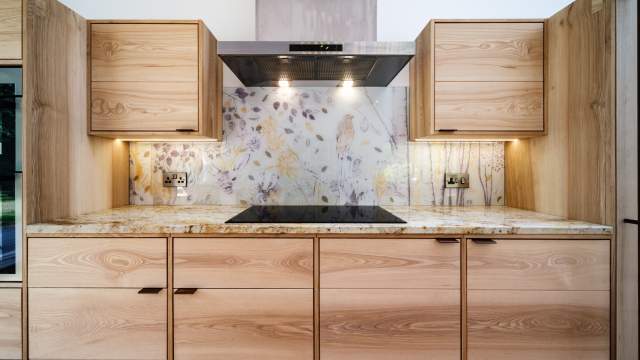 Bespoke glass splashbacks created just for you by Emma Britton are an innovative kitchen idea that can really bring your space to life. Whether you are looking to add the finishing touch to an existing kitchen or are working with a blank canvas, Emma will design and create a splashback that you can enjoy everyday. No two kitchens are identical, therefore Emma creates only made to measure splashbacks for a perfect fit – her bespoke service will achieve a completely one off look but any design chosen from her collections is also made to measure.
Decorative and functional, Emma's bespoke glass splashbacks offer a unique look for your kitchen interior, whatever your style. Commissioning a bespoke splashback design is a flexible and enjoyable process. Specify your colours and inspiration and Emma will seamlessly bring your ideas together into a beautiful decorative splashback to suit your needs and preferences. Or you may like to choose an existing design from one of collections.
Emma has picked out some of her most unique bespoke glass splashbacks for this journal post for some truly imaginative kitchen inspiration.
Innovative Splashback Projects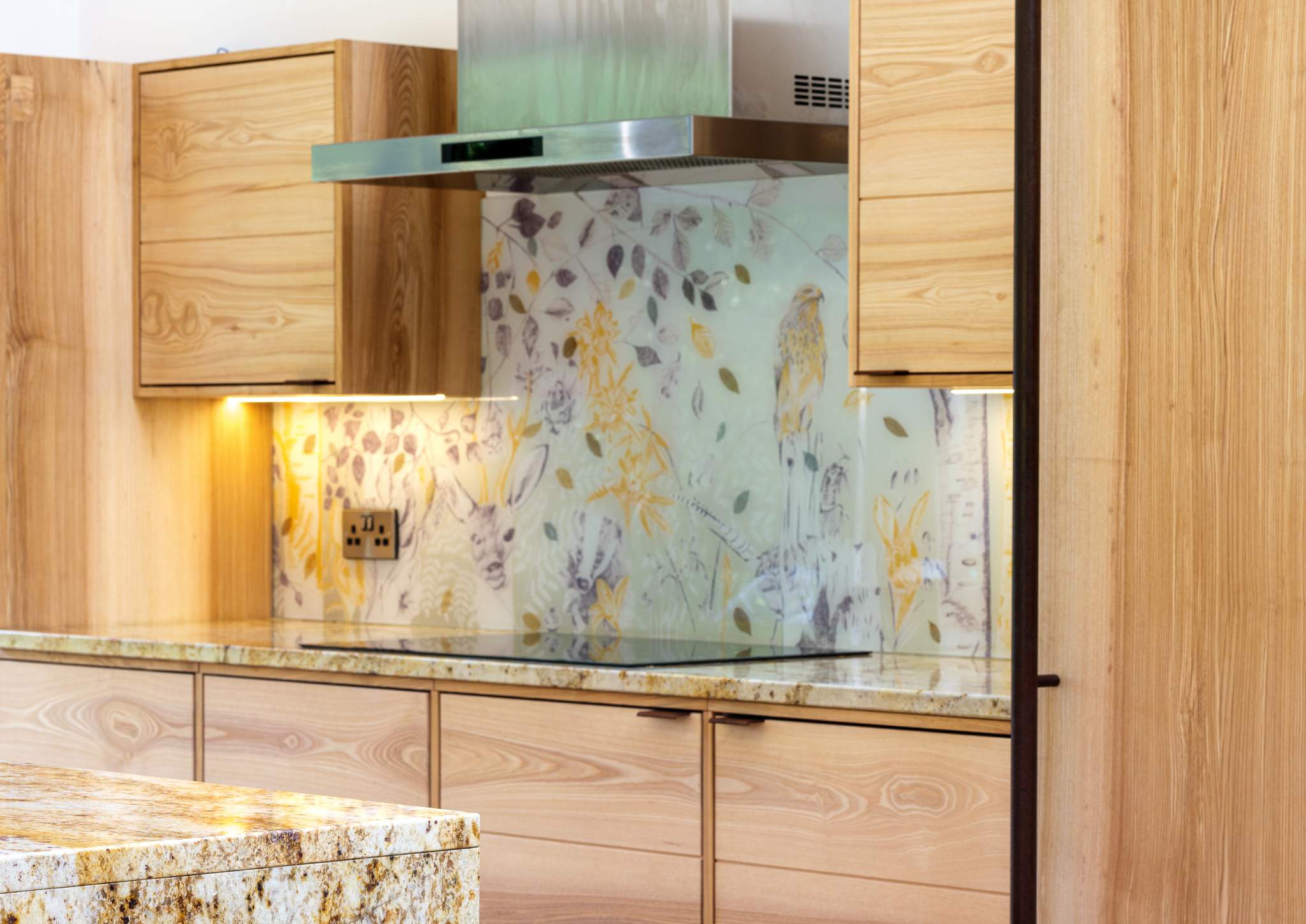 In her glass design studio, Emma mixes artisanal techniques with technology to create beautiful bespoke glass splashbacks. This woodland inspired modern splashback incorporates real skeletal leaves amongst hand-drawn flora and fauna. Moreover, it's soft purposeful colour palette was selected to complement the ash kitchen hand-built by Angus+Mack. The end result is simply breathtaking.
I'm a big believer in your splashback being integrated into the design of your kitchen and not just a picture. Emma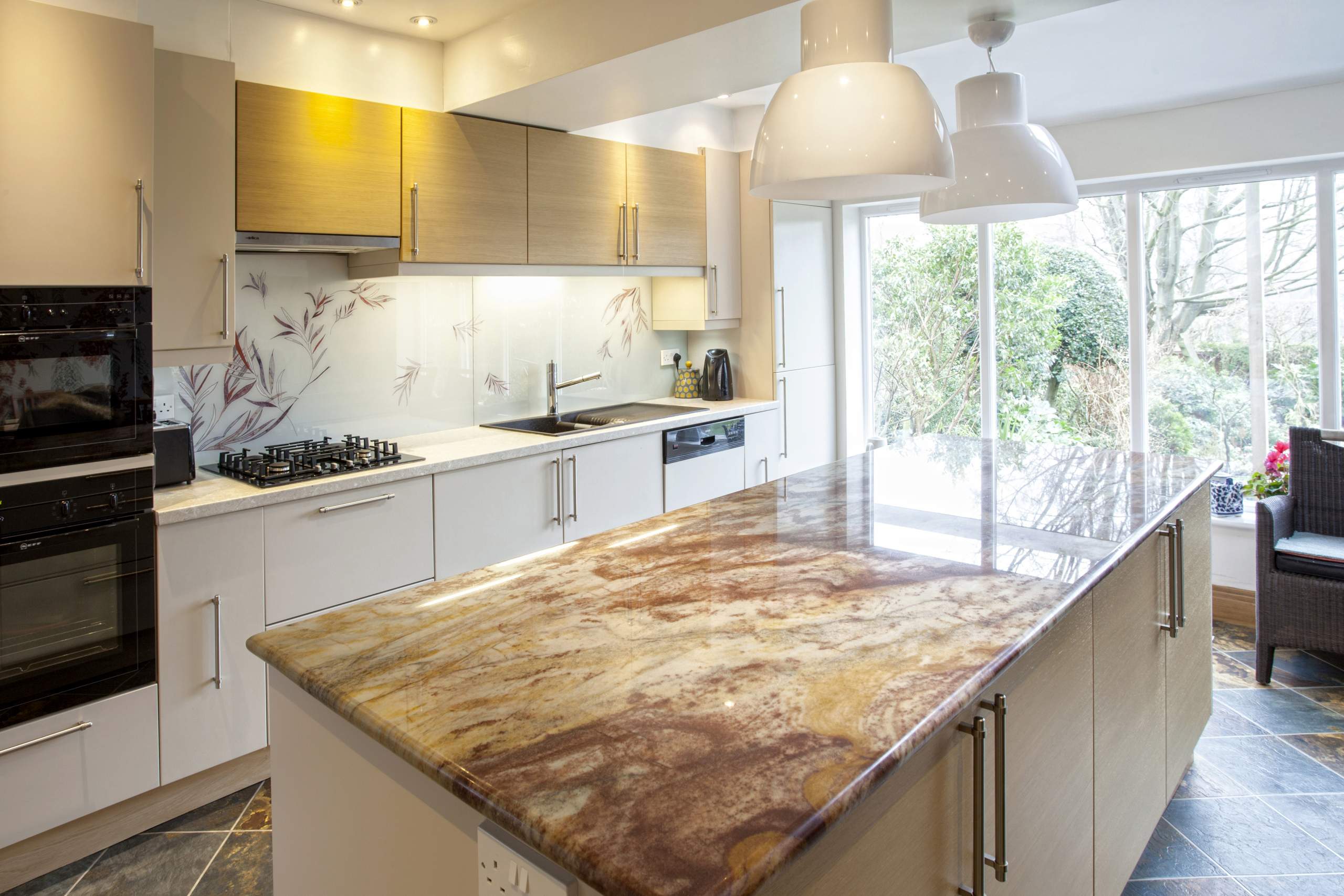 Choosing the bespoke splashback design service offers you endless possibilities for your interior. For example, this beautifully understated splashback was created to complement the client's existing wallpaper on the opposite wall. In colours that harmonise with the marble island worktop. Furthermore, the delicate botanical design mirrors the garden outside.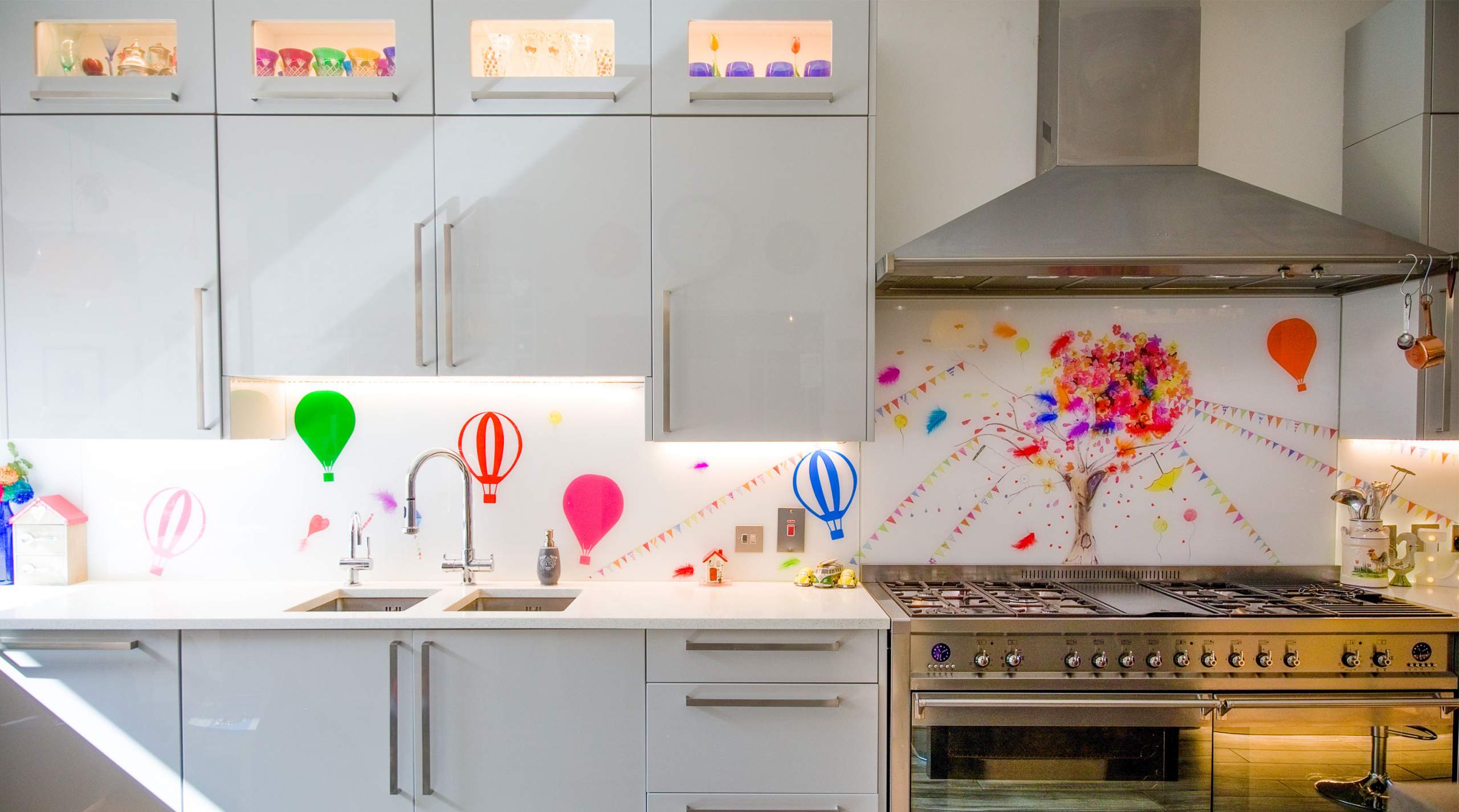 Take a look at this really innovative and creative kitchen splashback. The project demonstrates how Emma can really bring your dream kitchen to life. Emma's client wanted a bright and quirky splashback to fit her space exactly. The final design wraps around the kitchen and features bright florals, hot air balloons and feathers for a whimsical touch. This made to measure glass splashback fits perfectly around the cupboards and plug sockets – all of which can be accommodated for. 
Commissioning Bespoke Glass Splashbacks
All bespoke splashbacks are a collaborative project between your ideas and Emma's flair for design. Emma will work with you throughout, from consultation to installation. Bespoke design splashbacks are sampled for clients as standard, to help check the colours and design for your space.
Founded in 2010, Emma Britton is the specialist for beautiful and functional designer-made glass splashbacks. Start your bespoke splashback project today with a no obligation consultation. Email: emma@emmabritton.net | Tel: +44 (0)7565 300 06
Did you like this post?
We have a regular newsletter full of ideas with Emma Britton Decorative Glass, decorative glass splashbakcs, lifestyle inspiration and occasional offers.  Scroll to the bottom of the homepage to sign up for a colourful inbox read.