Everhot Cooker Splashbacks
Everhot Cooker Splashbacks
12th October 2021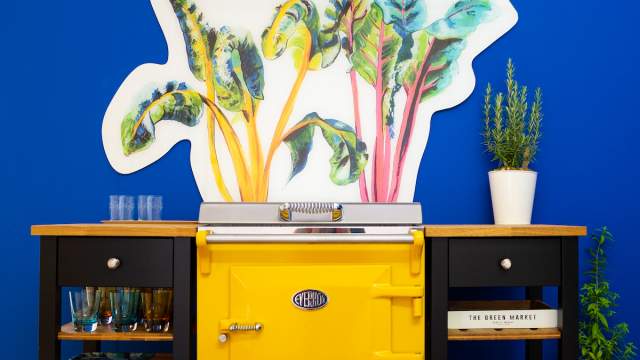 Everhot Cooker Splashbacks are always dream projects. At RHS Chelsea Flower Show I was lucky enough to present my new hand painted splashback, 'Bright Lights', with an Everhot range cooker in mustard. More examples of Everhot Cooker projects featuring Emma Britton Splashbacks are detailed below.
Emma Britton Splashbacks can be made to measure for any cooker, range or hob. Produced to industry standards, they are 100% safe and suitable behind your appliances.
Everhot Cooker Splashback Design – Bright Lights from Emma's HomeGrown Collection
'Bright Lights' splashback is a work of art as well as a practical solution for your kitchen. This is what makes all of Emma's splashbacks unique.  Bright Lights splashback for RHS Chelsea Flower Show demonstrated the potential for creativity in the kitchen. It also showed that straight edges aren't the only option for splashbacks and that there is is definitely no need for them to be boring.

Everhot Cooker Splashback – Sunset in Blue from Emma's Glasshouse Collection
'Sunset in Blue' is a bold statement design from Emma's Glassshouse Collection. It captures the beauty of orange fritallaria imperalis in the sunshine with a subtle shadow and strong blue background. This splashback design has an exotic, tropical feel.  Everhot's stunning Range Cooker in black is a great contrast to the orange, electric blue and greens in this design, for a very stylish look.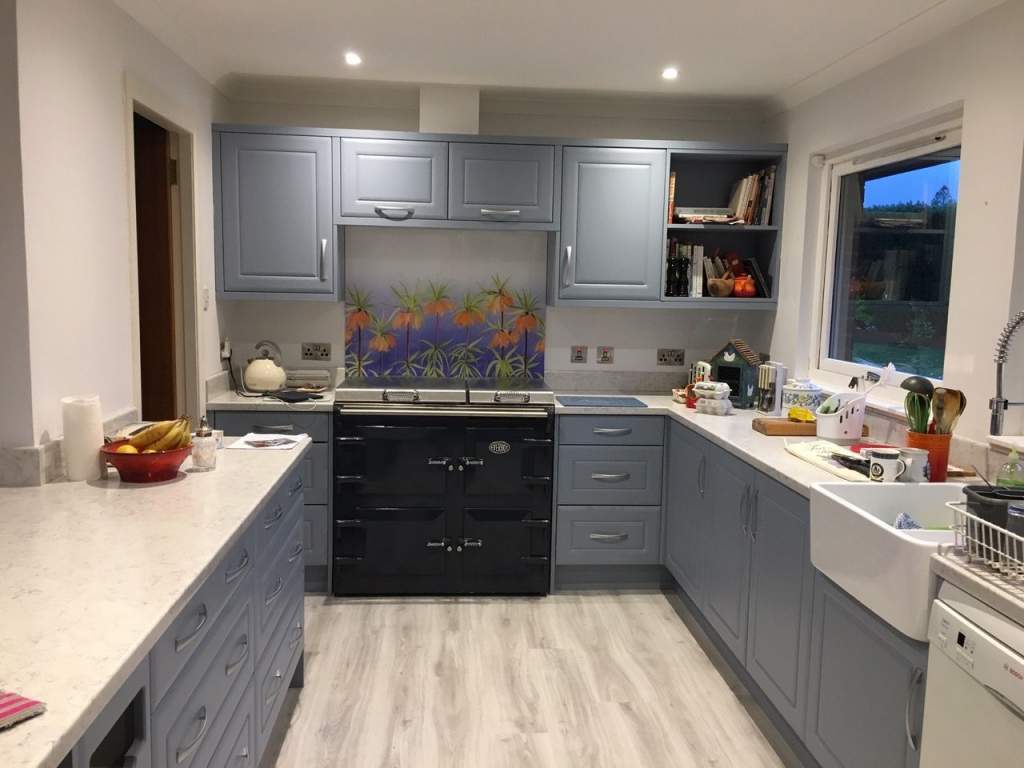 Order a sample to see what the design will look like in your kitchen. The cost of a sample (£15) is refundable on your Splashback. If you'd like a Splashback quote, send Emma your dimensions. Emma makes Splashbacks to order, tailored to fit your specific measurements. Made in Britain using toughened, laminated glass and hand finished to industry standards.
Bespoke Commission by Emma Britton Decorative Glass Designer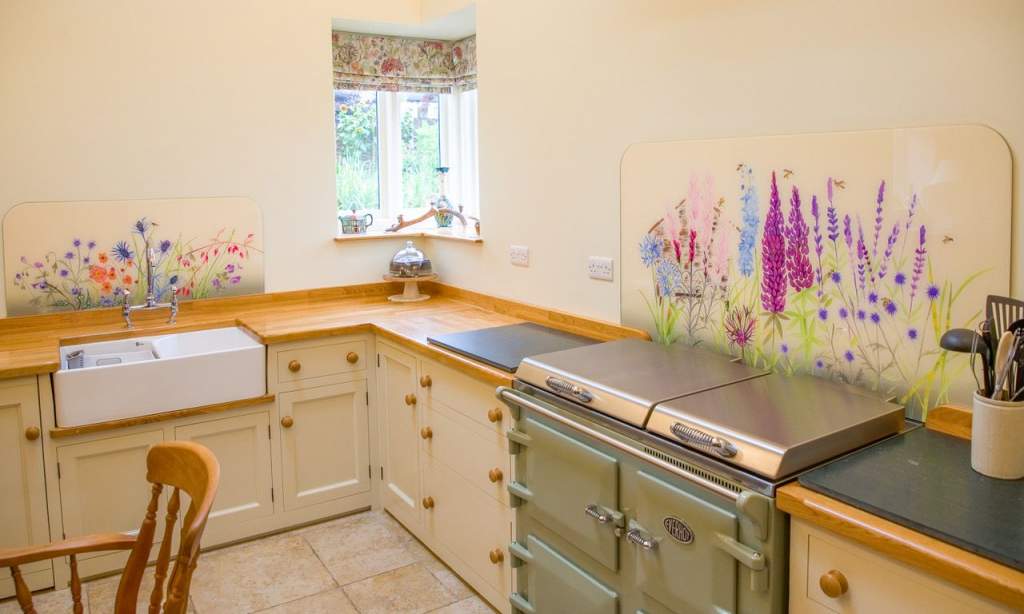 Sarah met me at RHS Tatton Flower Show and commissioned this bespoke splashback design to feature the flowers she loves most. Sarah and her husband John also worked with me to include other details important to them. This collaborative approach achieved a design they both love. Meeting people in person is a lovely way to start the design process. Similarly you can meet me online with my free Splashback Design Consultation Service. This means we get to meet each other and I can help get you started on the journey to choosing a splashback design that suits your home. Find out more.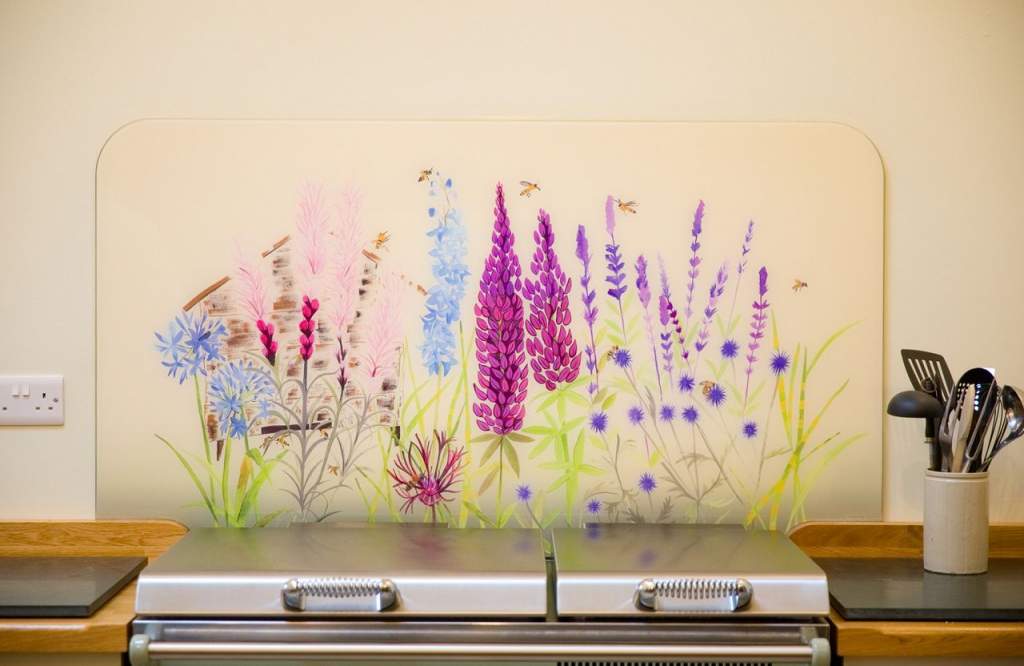 For more details about this garden inspired splashback design project, read the case study.
Splashbacks from my collections work well with Everhot's extensive colour range. Their range cookers are very suited to my design style. However, I design for all appliances. So do get in touch to explore the possibilities for your kitchen.
E: emma@emmabritton.net.