Decorative Glass Wall Mirrors – a unique look for your home by Emma Britton
Decorative Glass Wall Mirrors - a unique look for your home by Emma Britton
25th August 2022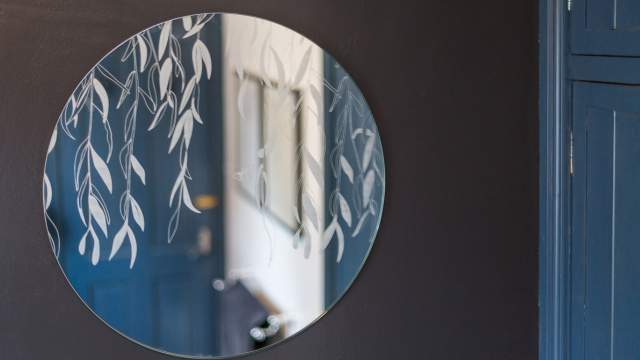 Decorative Glass Wall Mirrors by Emma Britton are a versatile 60cm diameter standard size and pretty unframed style for your home. All new for 2022, a stunning look for bathrooms, and other rooms. Emma Britton mirrors are a touch of floral inspired design for your interior. Available in two looks, both with an etch design finish: Willow and Red Admiral and Sunset Fritillaria.
Both designs are from Emma's GLASSHOUSE Collection of leafy glass splashback patterns and co-ordinating homeware pieces.
Willow and Red Admiral, 60cm diameter round etch mirror
The cascading effect pattern you get with Willow and Red Admiral is really elegant. A stunning look for bathrooms and other rooms. Design styled in a beautiful period bathroom transformation below and also featured above.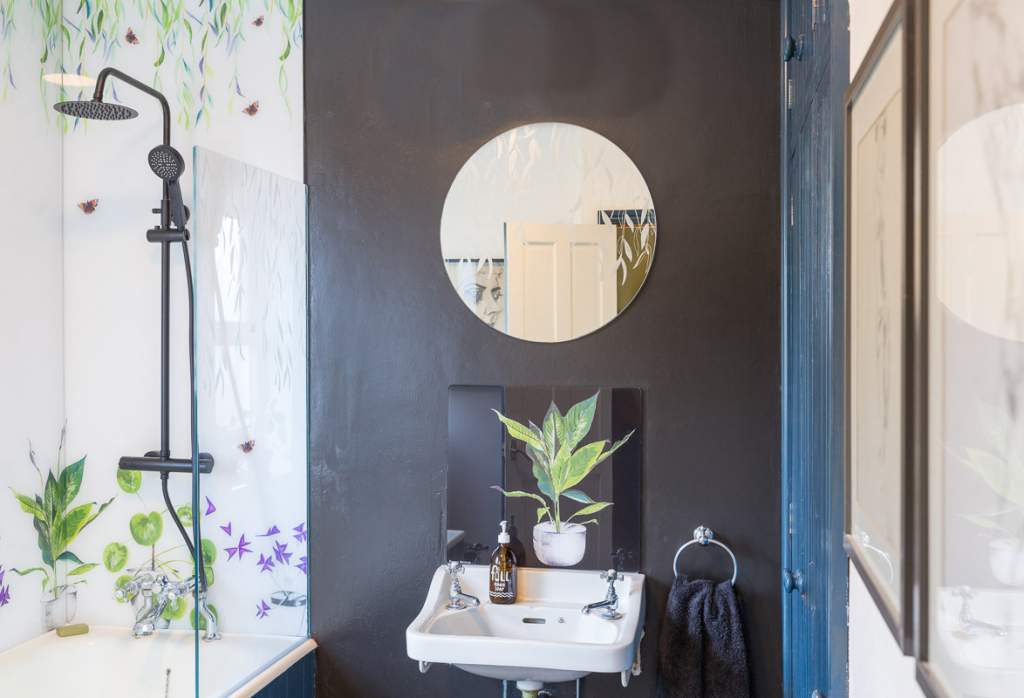 Sunset Fritillaria, 60cm diameter round etch mirror
The design inspiration for Emma's Sunset Fritillaria mirror comes from the flowers Emma saw in all their beautiful orange glory during a visit to Kew Gardens.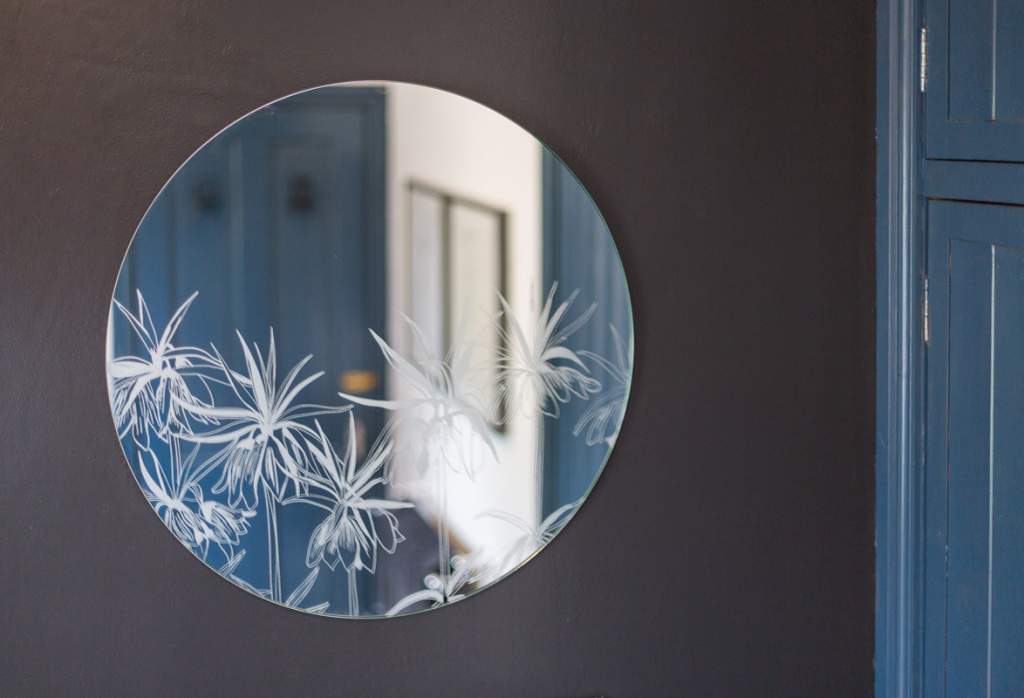 Decorative Glass Wall Mirrors – Pretty and Practical
These easy to mount mirrors are both beautiful and functional, very much the ethos behind all Emma Britton decorative glass splashbacks, glassware and homewares.
Hang a pair of these mirrors side by side over double sinks in a bathroom or mix and match the designs. Brighten up a hallway or bedroom with Emma's mirrors, create a focal point with them and make your space feel bigger.
Decorative Glass Wall Mirrors – Made to Order
Designed and decorated at Emma's Glass Studio. Mirrors are made to order. Bespoke sizing and designs are also available. Get in touch with your project.
Sign up to the newsletter on the homepage for more features like this and a colourful inbox read.