Wine glass or tumbler for Autumn reds?
Wine glass or tumbler for Autumn reds?
4th October 2021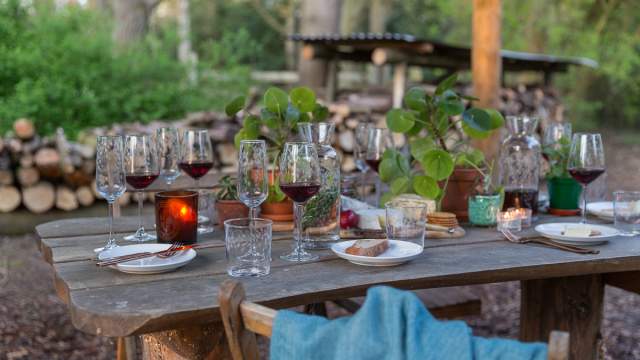 Wine glass or tumbler – either work well for relaxed autumn weekends with your favourite bottle (red wine is very autumnal, but any colour is nice!). Check out our stemware and stemless glassware suggestions below, light some candles for seasonal vibes and take in a good book – read on for some ideas on both of these. Did you also see my Silver Birch Glassware on the cover of November's Country Homes & Interiors magazine?!
Wine glass or tumbler? Both!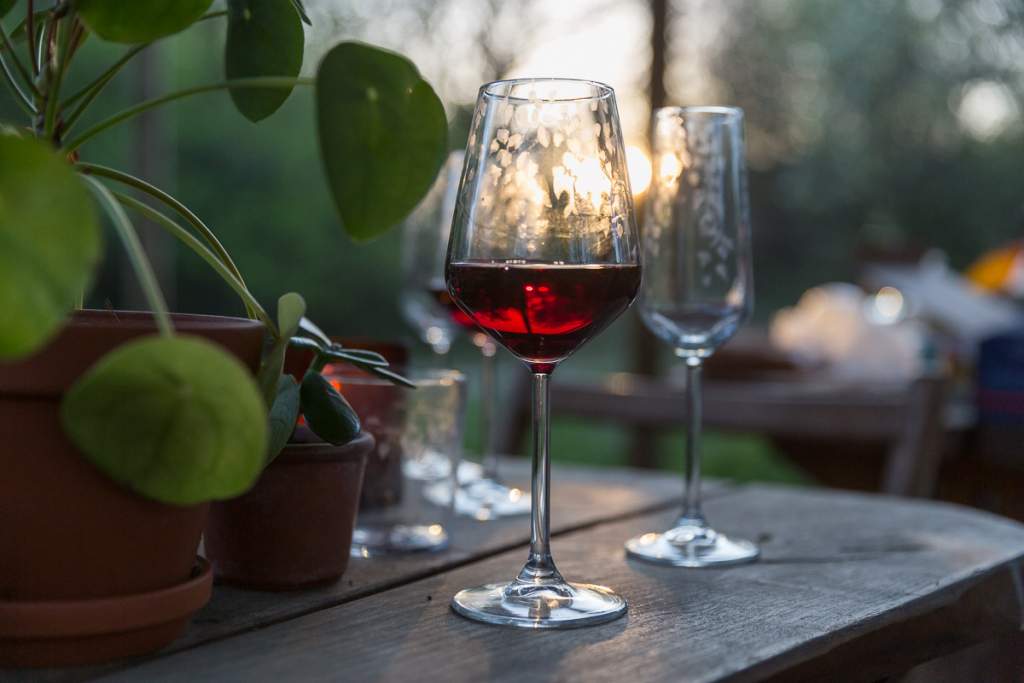 Pictured: Silver Birch Wine Glass available as a set of 6 or individually
If you like your stemware, we cater for you with a classic shaped glass featuring the Silver Birch pattern in etch. My new RHS Collection features wine glasses with a Snowdrop pattern (pictured below), available exclusively from the RHS online and in their shops. 
For a more relaxed continental approach, take the Silver Birch pattern in modern, stackable tumblers. As we said above, light some candles and pair with a good book for all the autumn feels. Read on for help with the candles and some book recommendations also follow at the very bottom of this feature.
Emma Britton Decorative Glassware x Freckleface Home Fragrance
For candles, you can't do better than Freckleface Home Fragrance. Another brilliant independent business we've had the pleasure of getting to know in 2021 through RHS Tatton and Chelsea Flower Shows. Please support them!
Freckleface recently styled Emma Britton glassware for their autumnal photoshoot  and have made it look simply gorgeous. Their founder, Tara Carlile – Smith also offered us some tips for getting on those autumn vibes. As well as how she likes to use Emma Britton glassware.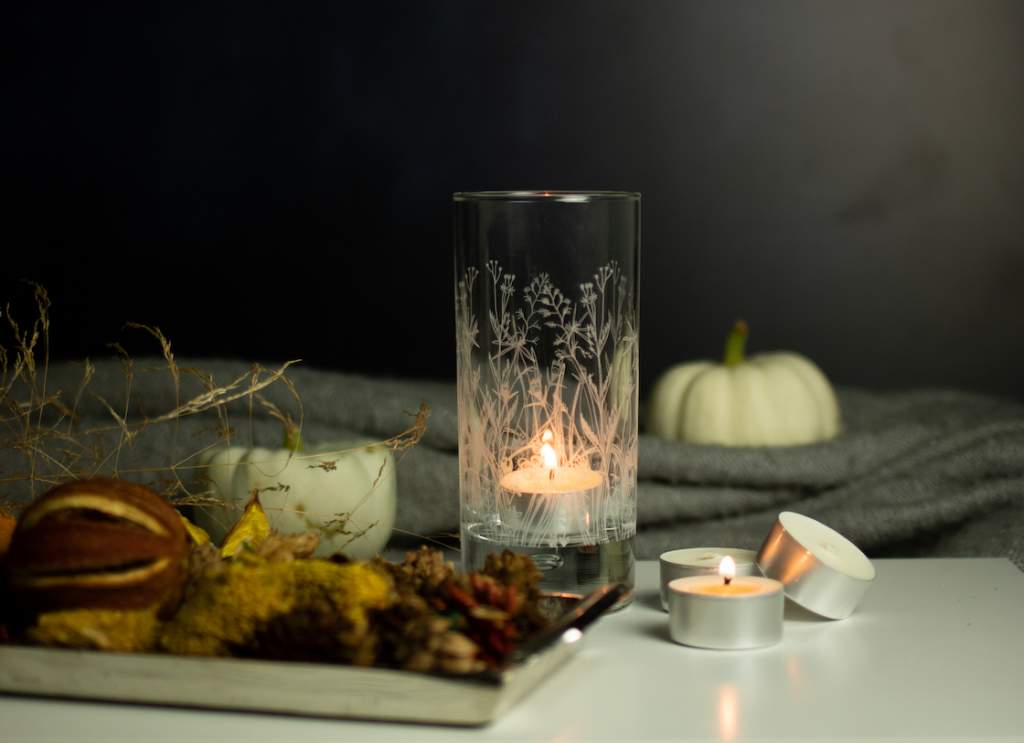 Pictured: Meadow Hi Ball with Freckleface Home Fragrance Tea Light
Freckleface Founder, Tara Carlile – Smith on Autumn…
Which of your scented candles do you love best for Autumn?  Our pomegranate black tea light has a lovely rich warm fragrance – perfect for a cosy night in. Looks great in one of Emma's beautiful botanical designs – we styled it in a Silver Birch Tumbler for this photograph.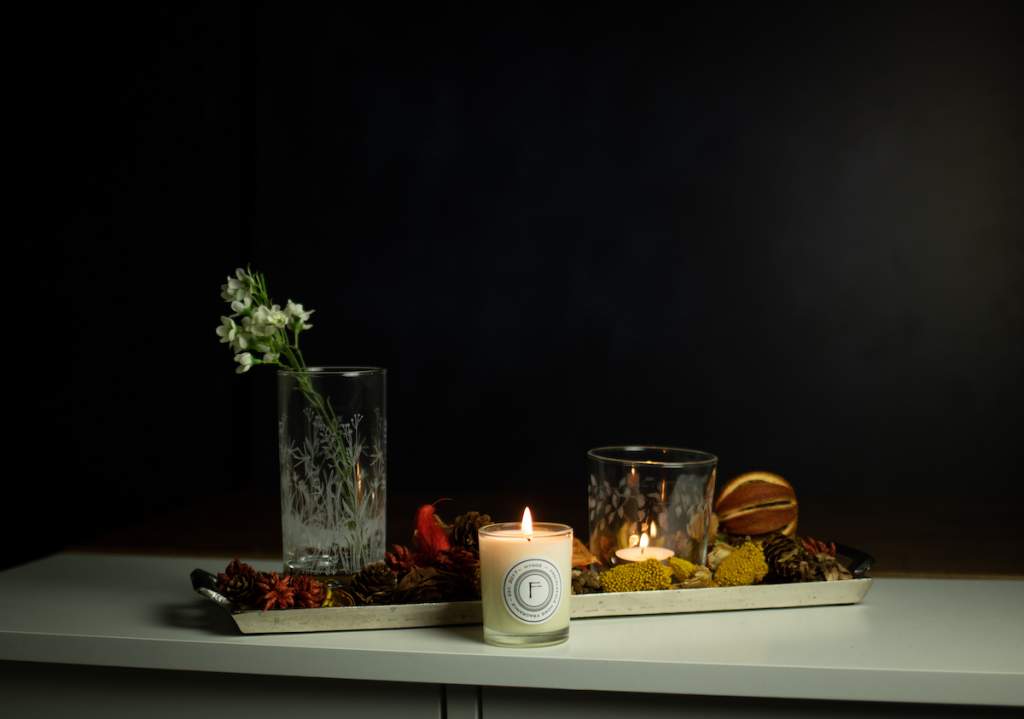 Pictured: Meadow Hi Ball Glass and Silver Birch Tumbler with Freckleface Home Fragrance Candle and Tea Light
Your candles, wax melts, botanical scents and more create a lovely atmosphere in which to relax – what's your perfect set up to take a moment? I put my feet up, light the candles and breathe. Make sure you take time to recharge when you can. Just half an hour of planned relaxation can do wonders for your soul.
How do you use Emma Britton Decorative Glassware at home? I have a collection of Emma's glasses and use them as vases, tea light holders, for makeup brushes and I also put drinks in them sometimes! They are too pretty to just sit in the cupboard.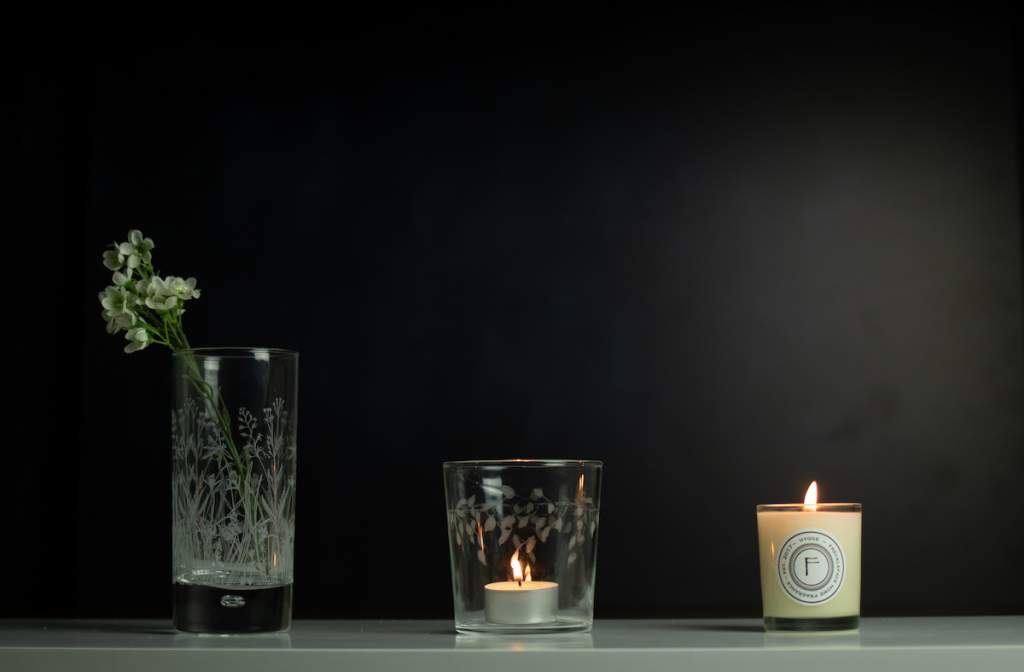 Book recommendations from the Emma Britton Facebook community, for Autumn:
On the book front, we asked our Facebook community for their best reading recommendations, so we know they'll be good. We hope you find something you like to enjoy with that glass of vino (once you've lit the candles!) or another comfort drink of your choice.
Daisy Jones and The Six by Taylor Jenkins Reid – I loved it! About the rise and implosion of a fictional band in the 70s that I really wished was real by the end of it! Or if you want something to make your heart cry and sing and feel alive, read anything by Fredrik Backman. I love his quirky characters and the way he writes relationships between people you wouldn't naturally put together. And Lucinda Riley's historical fiction is a huge hug on a rainy day. Oh I miss running my bookshop, I loved this part of it! Hope you find something you enjoy. Anna 
I recently read Where the Crawdads sing by Delia Owens. Definitely recommend. Also, West by Carys Davis. Liz

It all depends on what you like to read! Off the top of my head: The Golem and The Djinni by Helene Wecker. Tania

7 husbands of Evelyn Hugo. Bryony