Wedding Gift Ideas
17th June 2022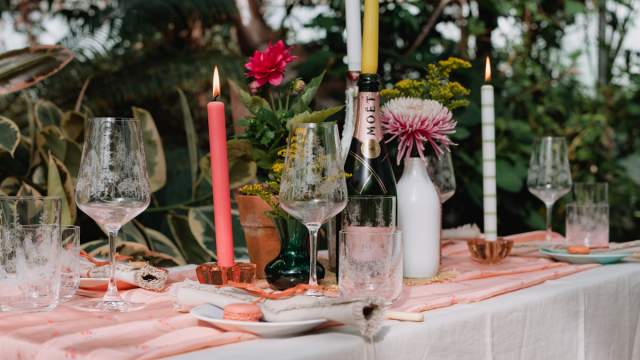 Wedding Gift Ideas…or go straight to the glassware shop!
Wedding season is in full swing again and 2023 promises the very best of celebrations. What you need is a wedding gift as memorable as the occasion and unique to the happy couple, made all the more special for being hand picked by you.
Cue, Emma Britton glassware – designed and decorated at my glass studio and individually hand finished for a really personal present. If you're a couple reading this, add Emma Britton to your wedding gift list and share with your guests.
Glassware gifts come in two patterns, choose timeless Silver Birch for enjoying everyday or Exotic Floral crystal for refined beauty.
Read on for top wedding gift ideas, all featuring unique Emma Britton designs.
Exotic Floral Crystal Glassware Gift Set – the ultimate wedding present
The NEW Exotic Floral Crystal Glassware Gift Set is an extra special luxury wedding present. Featuring two generous wine glasses, two hi balls and two tumblers, it's perfect for creating a romantic tablescape at home with a beautiful etch finish (£78). Complete the set by adding a pair of Exotic Floral Champagne Coupes (£33)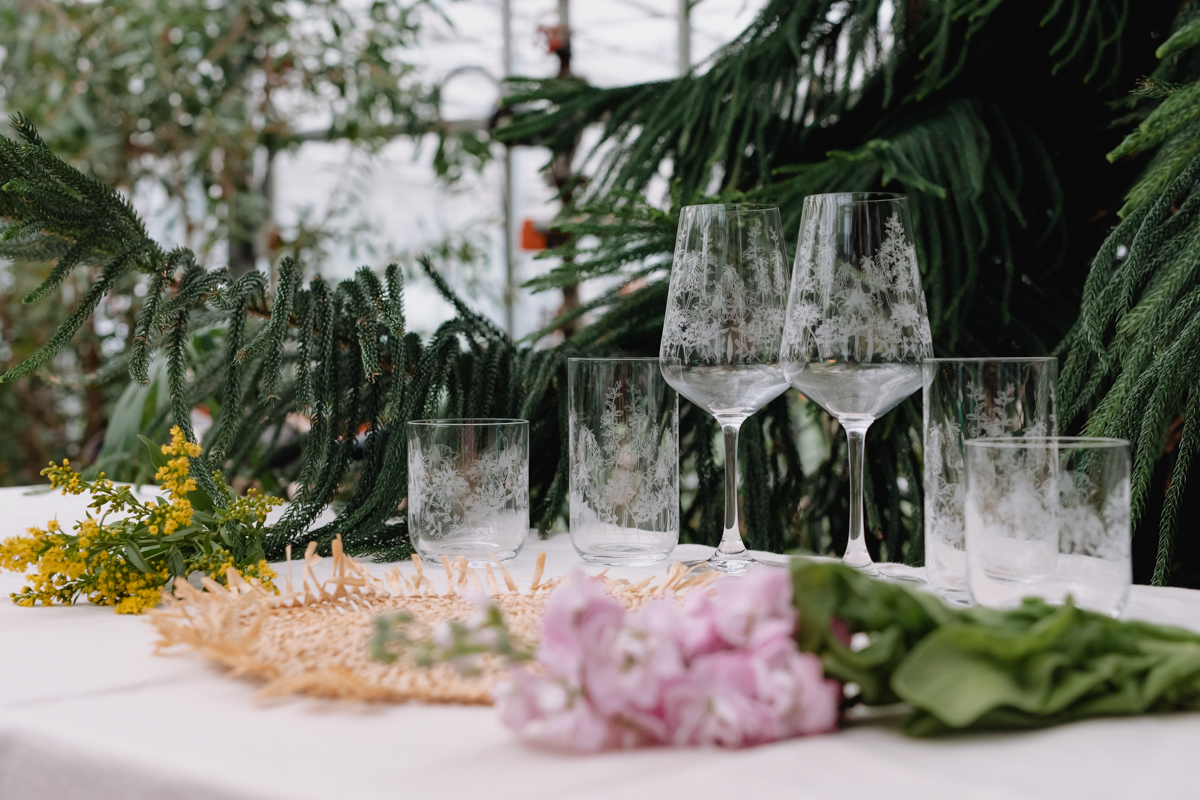 Exotic Floral crystal glassware is a touch of the tropical for your table. The design features Dahlias, Red Hot Pokers, Canna Lilies and Digitalis Firebird. All the flowers Emma has been inspired by are recognisable for their geometric structural qualities and keen gardeners will enjoy spotting their favourite flowers, beautifully designed onto crystal glassware that's robust enough for regular use.
Champagne Coupes in two designs – elegant wedding gift
Emma Britton Champagne Coupes are available in two designs. Exotic Floral pattern is a great pick for garden loving couples, or choose the timeless Silver Birch design. Many customers have commented on how much fun the coupes are to serve and drink from. Either Champagne Coupe design with an etch finish is an elegant and special crystal glassware gift. Coupes were the bestsellers at RHS Chelsea 2022, with many bought as summer wedding gifts. (£33 per pair)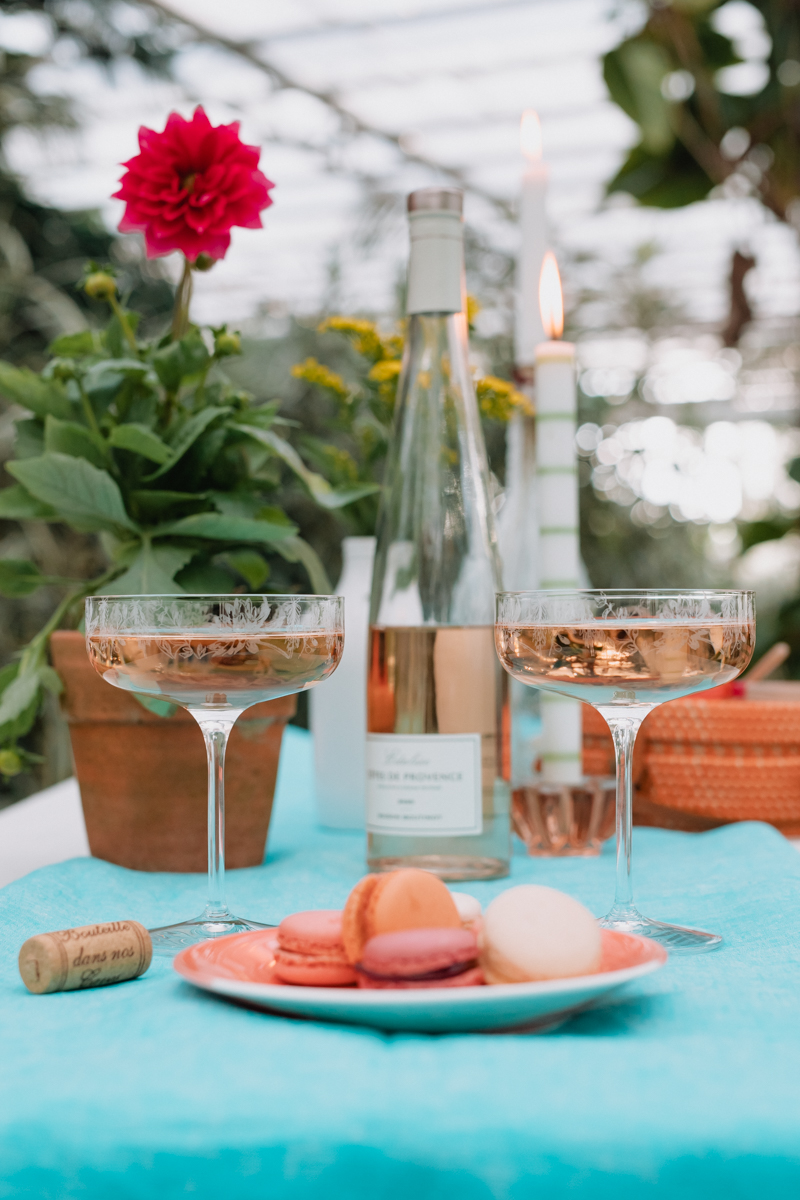 Silver Birch Glassware Gift Sets – great value wedding gifts
Choose from a carafe and 4 wine glasses (£64) and carafe and 4 tumblers (£50), perfect for non drinkers or just something a little bit different, in the Silver Birch Collection.  Silver Birch glassware is designed to be used and enjoyed every day and these gift sets represent great value for a wedding present.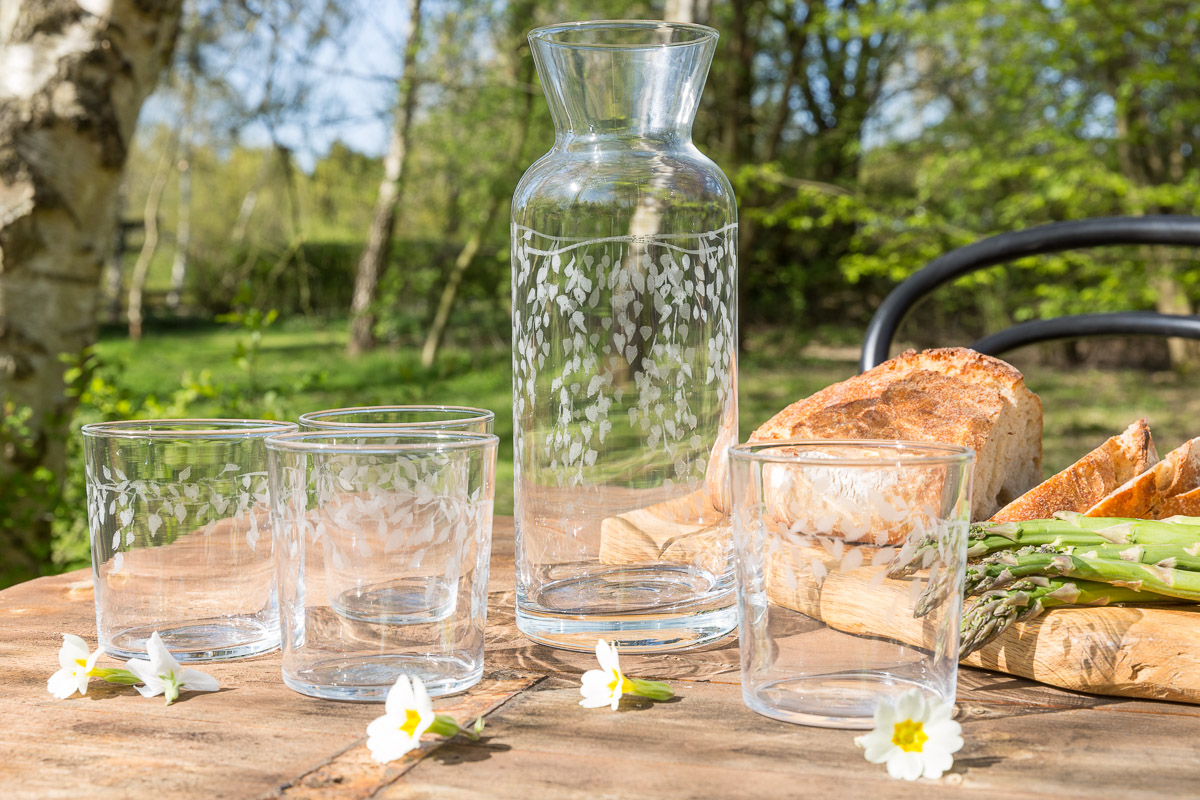 Flutes to enjoy for years – celebrate all the anniversaries
Champagne Flutes are a timeless glass for years of celebrations. Especially when taken in the Silver Birch design. A set of 6 (£65) is the perfect number and always the greatest of wedding gifts.  Silver Birch glassware has a dainty and dappled, etch finish.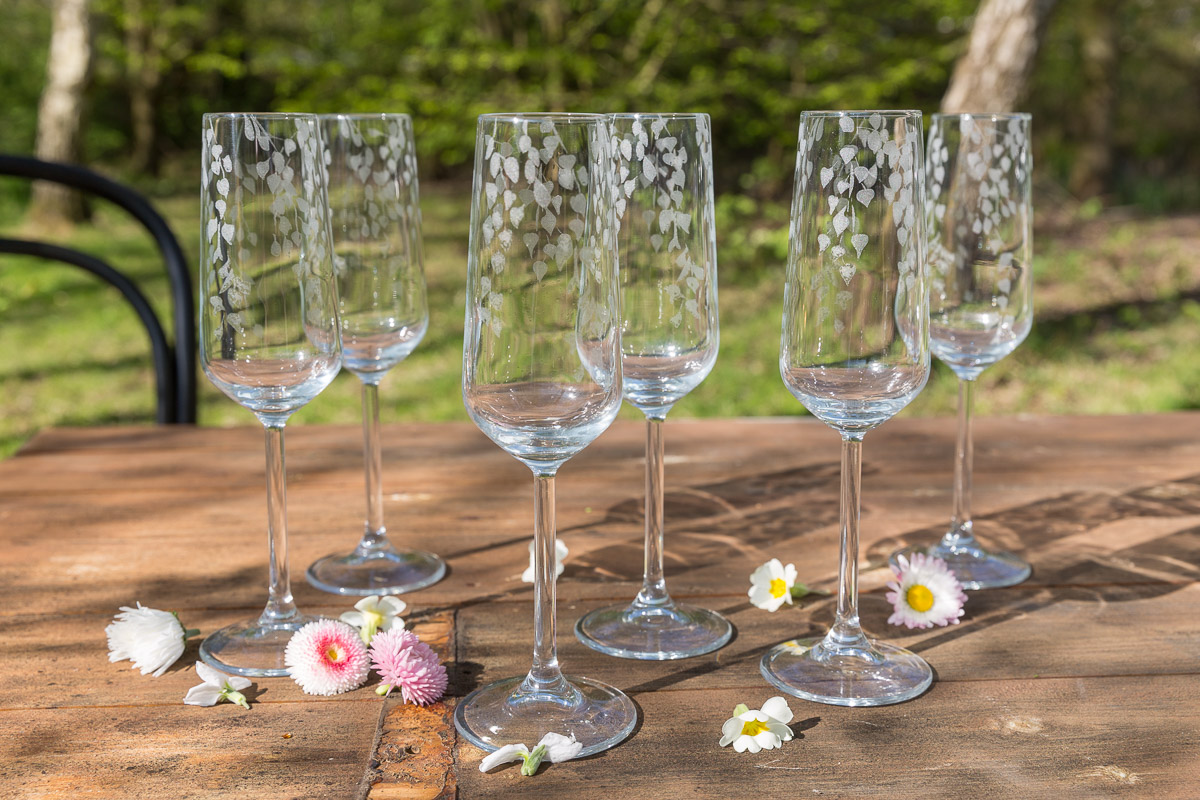 Coloured Crystal Tumbler Sets – nice for modern couples
Coloured Crystal Tumblers are a perfect pair for your perfect pair. Sets of two are the ideal wedding gift in either plum, turquoise, amber and smoke, or mix and match colours for an unusual, one of a kind present. These crystal tumblers are hand blown and feature a stylish tulip line design, combined with the coloured glassware gives this gift a modern vintage feel. (£50 set of 2)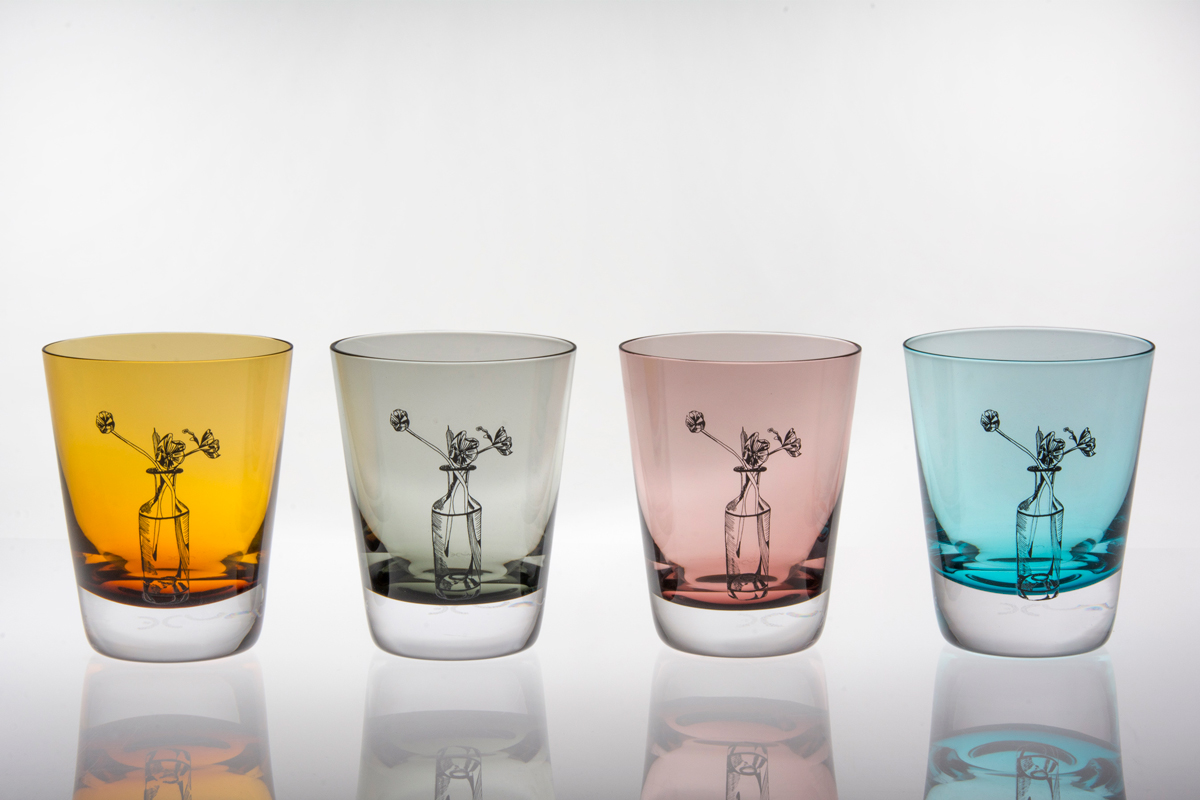 Keepsake Tumblers – Gin Glassware Gift Set
This beautifully boxed glassware gift set includes two keepsake glasses and a bottle of award winning North42 gin which is naturally sweet and delicious. It makes a great cocktail when mixed with ginger ale and the glasses can be enjoyed long after the gin is gone, which makes is a lovely wedding present to both enjoy and keep. The set is now stocked in Selfridges.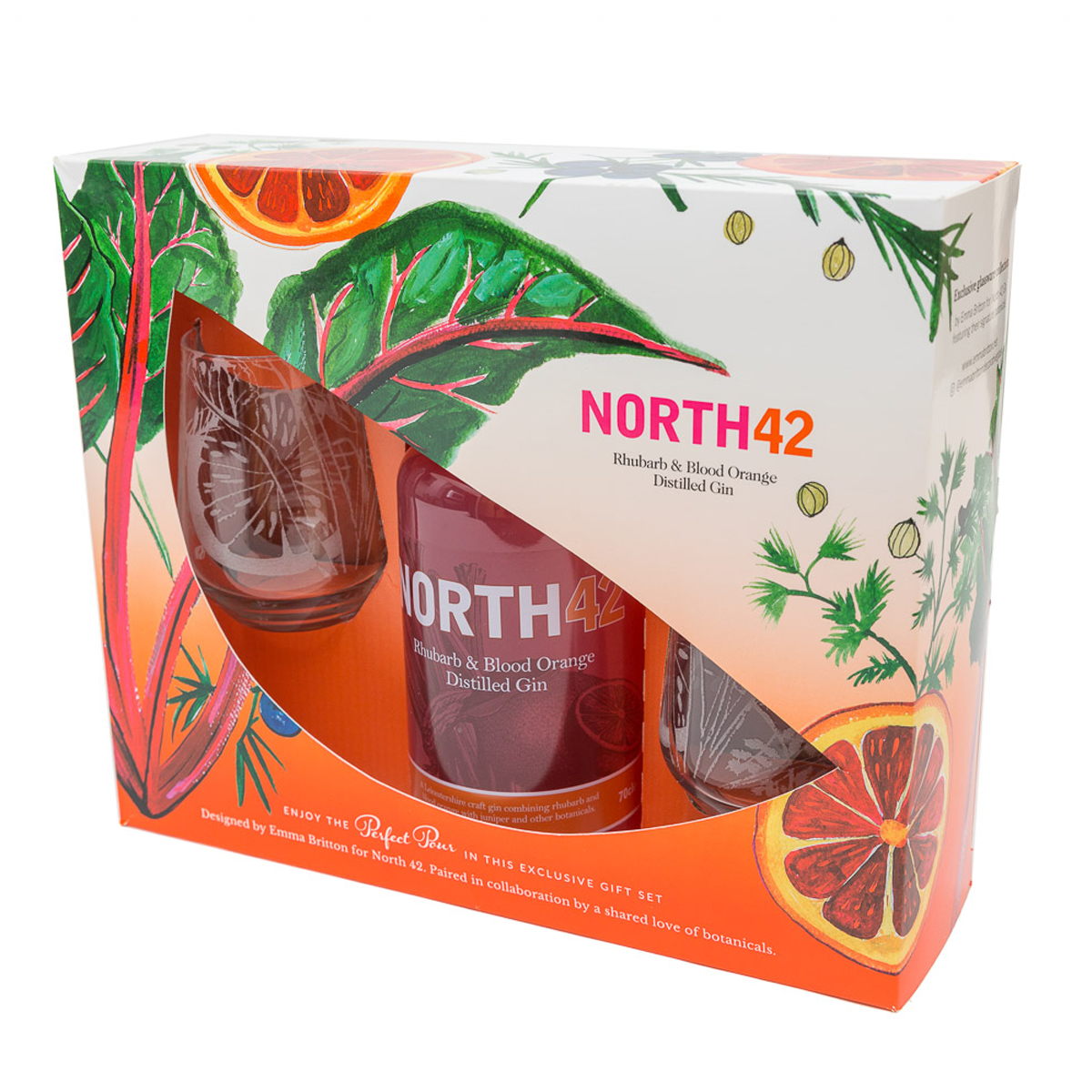 Wedding Gift Ideas for Wine Lovers
Dinner party or vino loving couples will definitely enjoy wine glasses. Silver Birch stemware (£65 Set of 6) is a timeless and elegant design that will serve them well, great for everyday and regular use. For refined beauty, Exotic Floral crystal glassware is a pretty choice; red wine glasses in a set of 4 (£59) are a generous size for maximum enjoyment. Exotic Floral White Wine glasses will be available later this year so couples can build their collection. You can always double up on sets to entertain a bigger crowd.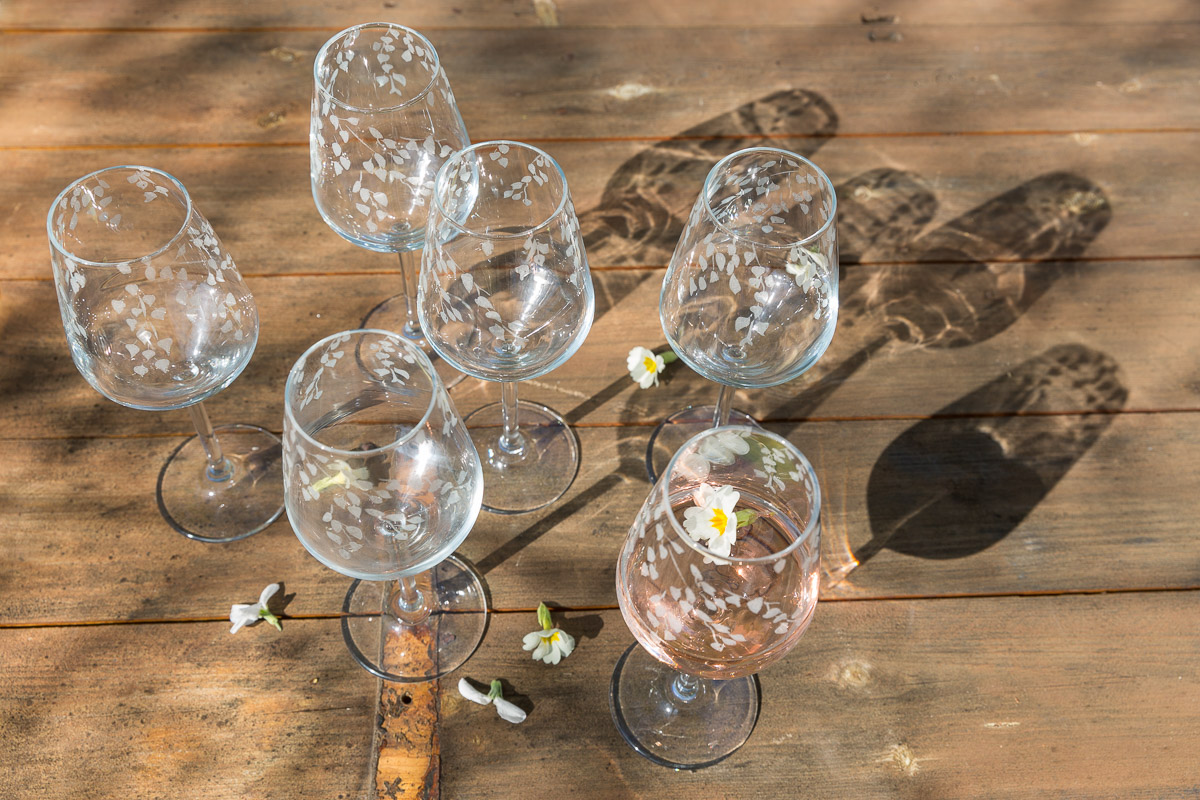 Silver Birch Wine Glass Set of 6 (£59)

Exotic Floral Crystal Red Wine Glass Set of 4 (£59)
Gift List
Team up with other guests and choose individual pieces from as little as £8 to make up a complete collection and wonderful wedding gift. Bookmark Emma Britton for all your occasion gifts!
Gift Card and Wrap Service
We also offer a handwritten gift card service with the message of your choice. Tell us what you want to say at the checkout. We send glass and homeware in gift-ready yellow compostable tissue paper; recycled or biodegradable bubble wrap and good quality used boxes where possible. Enjoy free delivery on orders over £50 and we can also send gifts directly to your recipient.
Did you like this post?
Our regular newsletter is full of ideas with Emma Britton Decorative Glass, lifestyle inspiration and occasional offers for readers.  Scroll to the bottom of the homepage and sign up for a colourful inbox read.