An Exclusive First: Waterlily House Glassware Collection for Kew Gardens
An Exclusive First: Waterlily House Glassware Collection for Kew Gardens
7th September 2023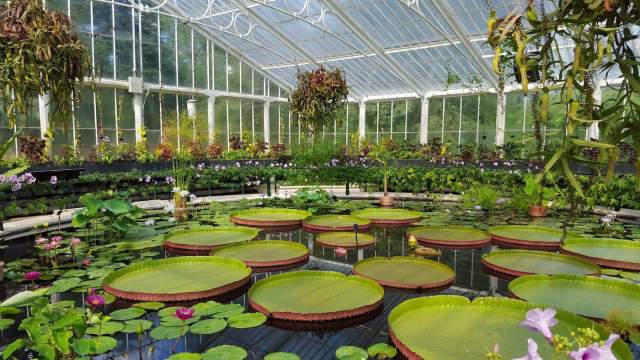 British decorative glass designer Emma Britton has been commissioned by world famous Kew Gardens to create unique and exclusive glassware pieces inspired by their Waterlily House. Like all of Emma's glassware, this collection is designed, decorated and hand finished at her studio.
This is Emma's first collection for Kew Gardens and features her illustrations of the waterlilies including the famous giant waterlily Santa Cruz (Victoria cruziana) whose lily pads grow up to 2 metres wide with large fragrant flowers that only last for 48 hours. This incredible waterlily is just one of the treasures to be found at Kew.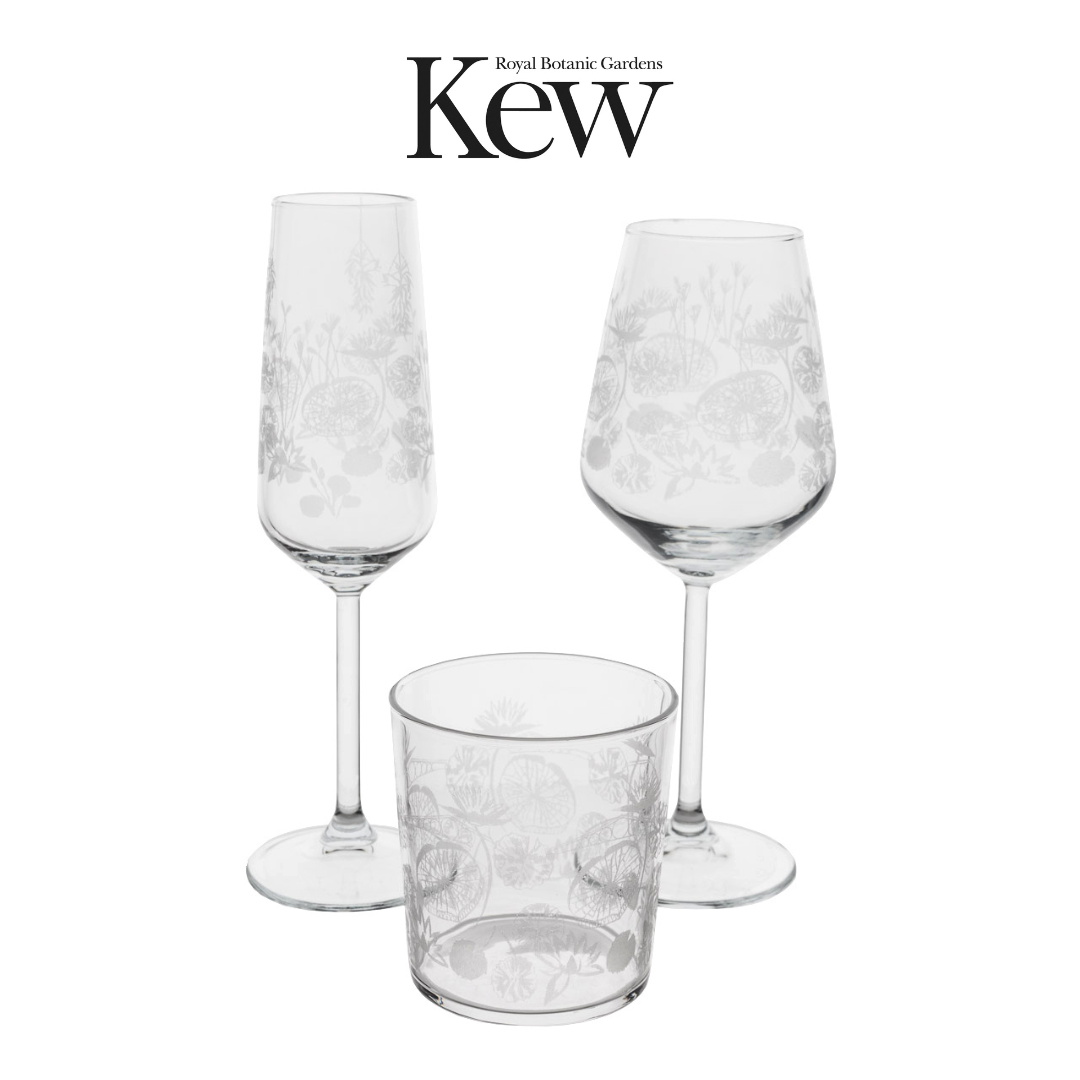 There are other references from Kew's Waterlily House in Emma's designs too such as the hanging plants and even the architectural framework of the building. This first collection of three glass designs includes a tumbler, a flute and wine glass that would all make memorable gifts for plant lovers.
Glass is a medium to depict water. I really enjoyed using glass as a canvas to give life to the plants found on the surface of the water and the beautiful structure of this iconic glasshouse found at Kew. It has been an extremely inspiring collection to design. Emma Britton
Design Details
Hanging plants cascade down the side of the champagne flute, a reference to the plants in the Waterlily House:
The tumbler includes details of the architectural framework of the Waterlily House: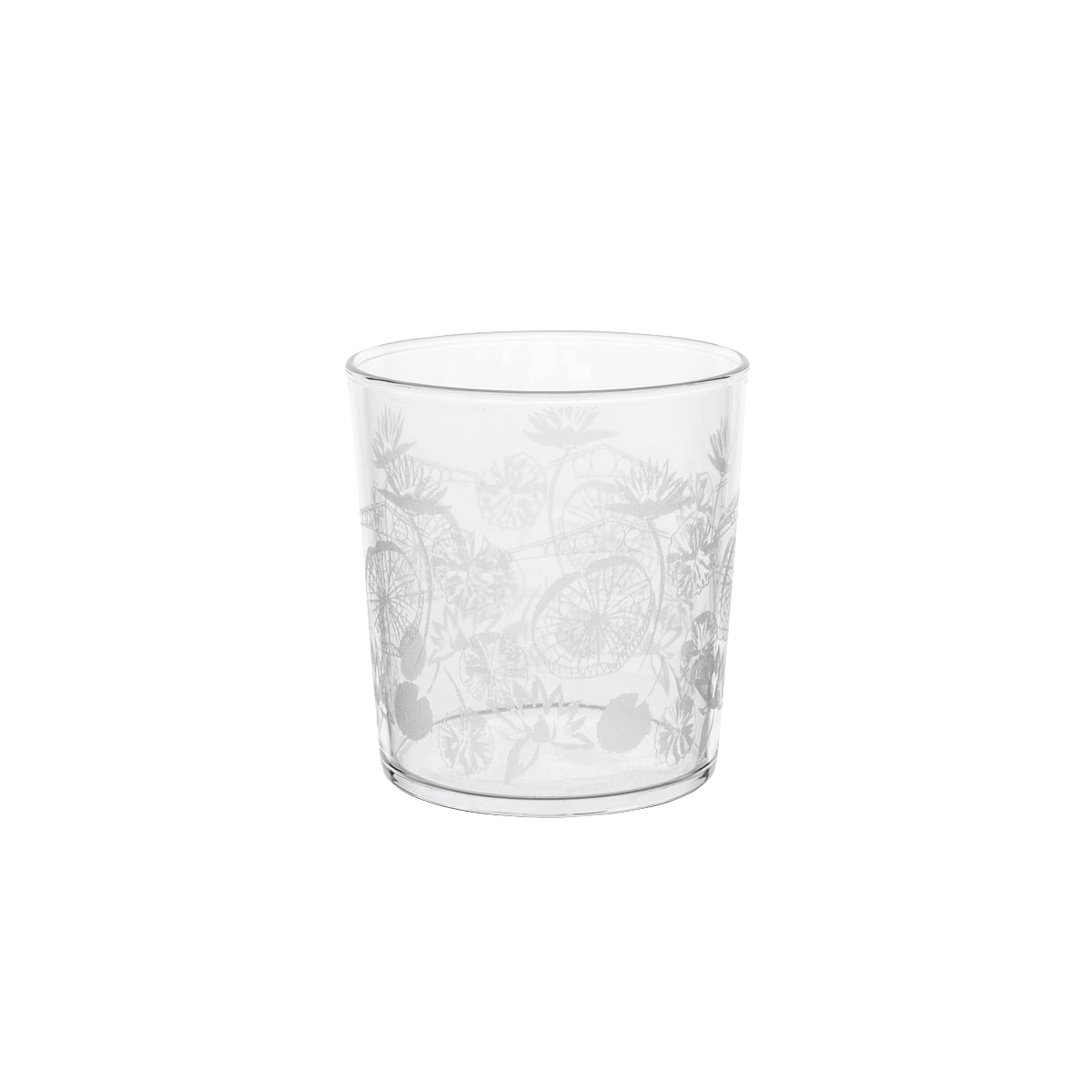 Waterlily Victoria cruziana is depicted on the wine glass: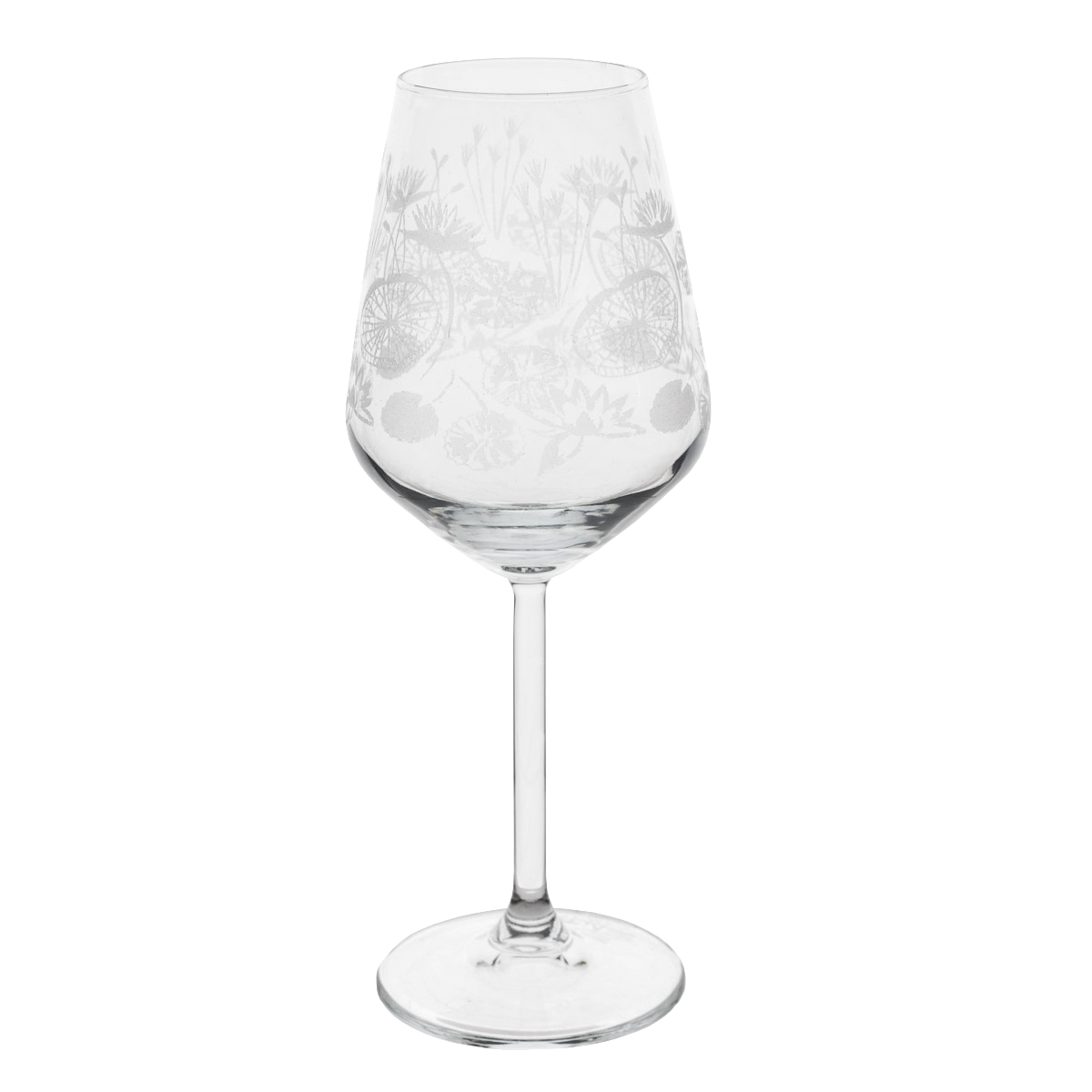 Shop the Waterlily House Glassware Collection 
All the glasses are £14, available exclusively from Kew: shop.kew.org
The Waterlily House at Kew was completed in 1852. At the time of its opening it was the widest single span glasshouse in the world. It is currently home to Victoria boliviana, the largest waterlily in the world that was named new to science in 2022. You can read more about this wonderful place here.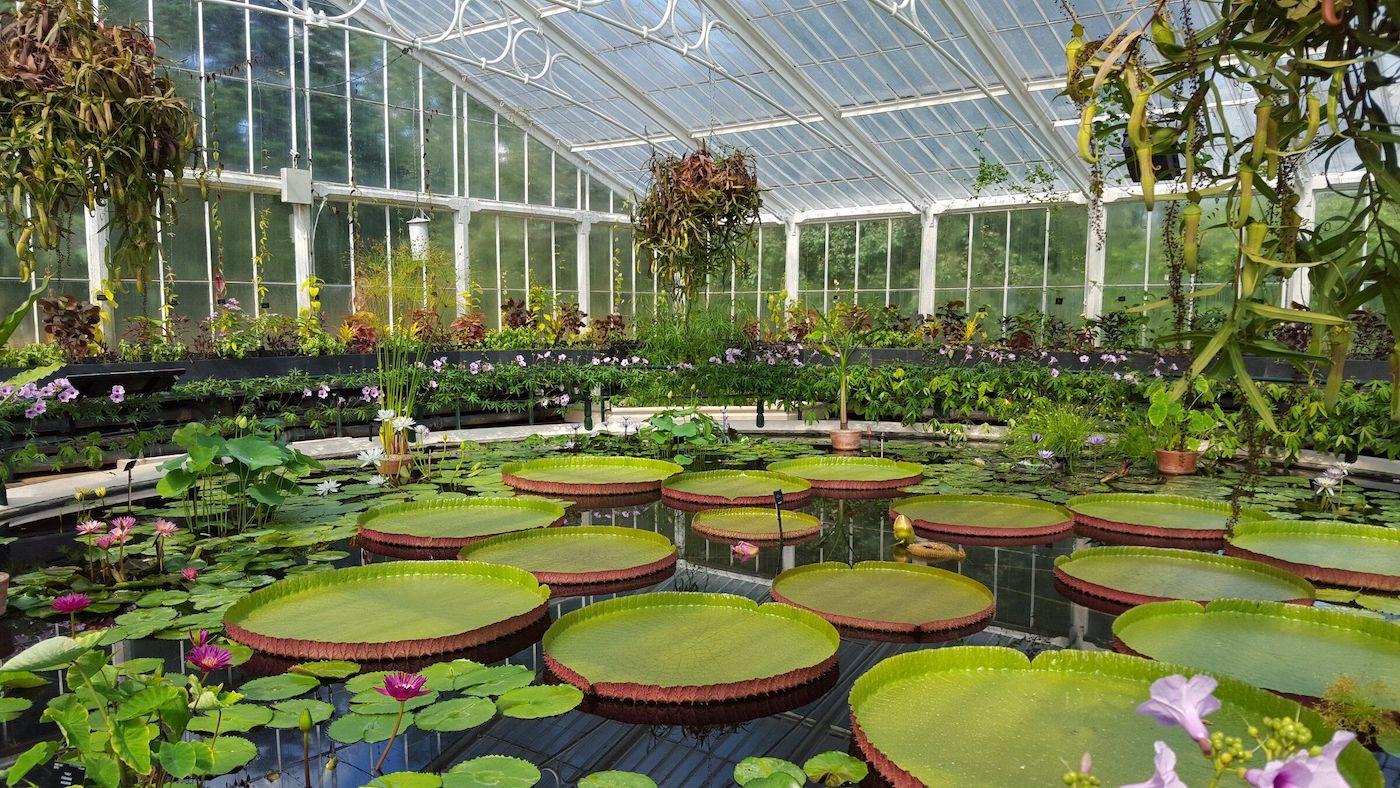 Image above and lead image: Waterlily House in Summer at Royal Botanic Gardens Kew. Image courtesy of Royal Botanic Gardens Kew.
Did you like this post?
We have a regular newsletter full of ideas with Emma Britton Decorative Glass, lifestyle inspiration and occasional offers.  Scroll to the bottom of the homepage to sign up for a colourful inbox read. Why not take a look at some of our other Journal features too.