Thoughtful Gifts and Handwritten Cards at Emma Britton Decorative Glass
Thoughtful Gifts and Handwritten Cards at Emma Britton Decorative Glass
2nd July 2020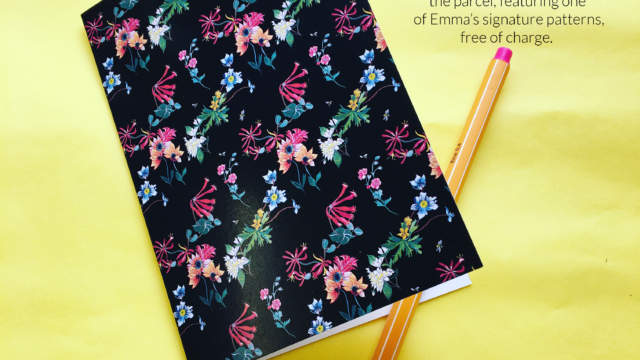 Thoughtful gifts, handwritten cards and random acts of kindness are three things that have stood out at Emma Britton Decorative Glass recently. I've sent many gestures. Gifts to let people know they're not alone. Big birthday surprises. Anniversary markers and tokens of appreciation.

Gift Card Service
It's been a real privilege to write the countless personal messages sent to me by customers to include with thoughtful gifts. These have been going out on hand-designed cards, giving your parcels a personal touch. The new cards I designed have been so positively received, thanks for the lovely comments.
Because the cards have been so popular, I'll be offering this service as standard from now on. There is something in the personality of a handwritten card that no printer can EVER replicate. I take my time to scribe your exact message in the way you would yourself.

Thoughtful Gifts
On the gift front, it's been so interesting. Gin glasses for homeschooling parents have been REALLY popular! (especially those with free North42 Gin Minis – sold out now, but let me know if you'd like another offer of this kind). Flutes for couples with postponed weddings and self-gifting treats have featured heavily – your shopping has been telling lots of stories.
'In' again was laying tables for dinner and the simple things like enjoying good red in a great glass. That might explain the demand I've seen for glassware gift sets that include a Carafe. In particular my Meadow range. The loose and effortless design reflects the slow life and taking time to enjoy small pleasures.
Keep in Touch
Seeing family and friends might still be a way off for some people. Keep up with the all the virtual celebrations and to say hello. If you're not into the tech, mailing something physical will always be appreciated. Royal Mail have been my complete heroes, keeping my business moving.

Top Gifts
If you've got gift occasions coming up, these have been the popular choices recently:
1.Big Birthday, Anniversary, looking forward to just enjoying time with friends and family again? Gift sets that include a Carafe (choose from Wine Glasses, Hiballs or Tumblers) are popular because they make a great readymade gift that include variety in the items included. And they're lovely for entertaining.
2.Silver Birch Gin Glasses have been the order of the day for 40th birthdays in particular. And the homeschooling parents I've already mentioned!
3.Flutes for both buyers and recipients. I've been sending duplicate sets for virtual cheers to mark postponed weddings or milestone anniversaries.
4.Budding new gardeners have been the proud recipients of 'Gardener's Trays'.  Choose bright leafy rainbow chard with cork detail or striking Kohlrabi on blue.

The Future
As things move forward, I hope the thoughtfulness I've seen through the gifting from my small business remains. Carry on with the little gestures, handwritten notes and unexpected gifts – it's definitely something I'll be trying to do more of in the future.
Now for the Thoughtful Gifts
Order products from my website shop in the 'products' tab above. Many items have free delivery and will arrive in joyful yellow tissue paper and eco-friendly packaging, where possible. If you need items quickly I also offer an express delivery service.