Summer Drinks Ideas to Serve NOW!
Summer Drinks Ideas to Serve NOW!
14th July 2021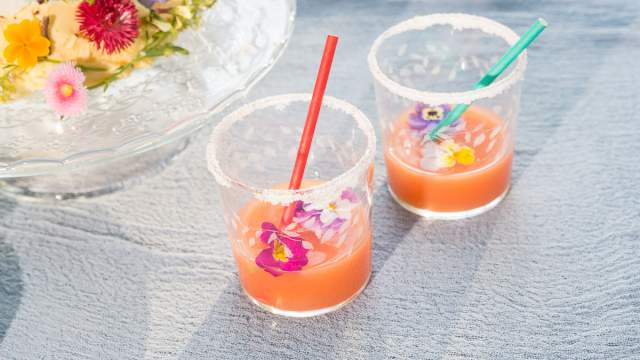 Summer drinks over ice or flowing freely from deliciously full carafes is one of life's great pleasures. Here are our summer drinks ideas for you to enjoy. They all serve beautifully from the Silver Birch, Meadow and Floral glassware collections.
1. The Perfect Pour is likely to become your new favourite cocktail, simple and delicious and you can serve it two ways.  All you need is the Emma Britton + North42 Gin Limited Edition Gin Glassware Gift Set plus the below:
25ml NORTH42 Gin

Ice Cubes

Slice of dehydrated orange or orange peel

200 ml of tonic water OR ginger ale per serving, depending on preference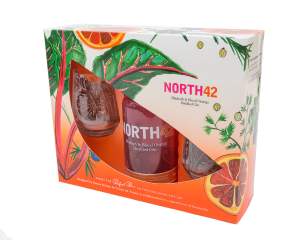 2. You can't go wrong with freshly squeezed, artisan juices or homemade lemonade. Coat the rim of your glasses in lemon and dip in sugar to add the fun factor. Make them pop with coloured paper straws or edible flowers. Served in Silver Birch Tumbler Glasses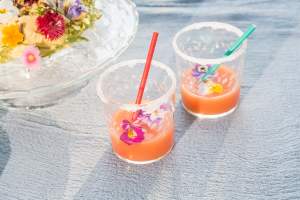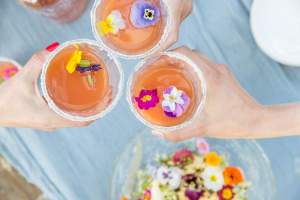 3. When it comes to simple refreshment, hit the iced water. These Meadow and Floral Hi Balls are filled with Devonia spring water, bottled in heart of Devon and produced with the environment as first priority. Give it a herbal twist like Jan @edible_flowers did. The gorgeous and simple styling is all thanks to her.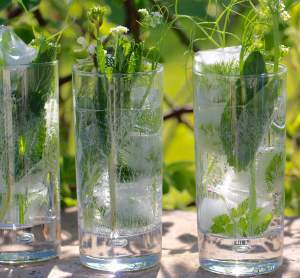 Keep it classic with Pimms. When it looks as beautiful as this, it's hard to disagree. Try making ice cubes with slices of cucumber or herbs for an added twist. Served in Meadow and Floral Hi Balls, cute dogs optional!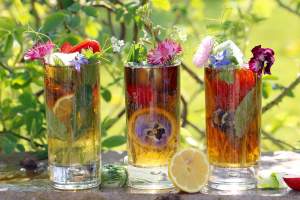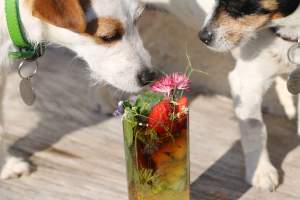 4. …in fact, lots of customers are sharing their Pimms full Carafes recently, must be the season!
This one looks packed full of goodness in the Meadow Carafe and really shows off the meadow flowers, damselflies and butterflies in the design.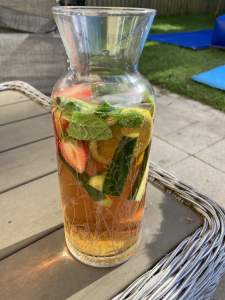 5. Secret Garden Distillery has some incredible summer drinks ideas, take their Apothecary Rose Gin & Tonic for starters. Smooth gin that is as refreshing as it is beautiful; pair with tonic and ice. Serve in a Meadow Hi Ball.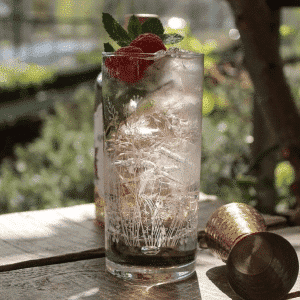 6. Or try a Blood Orange Spritz using their Orange Blossom Gin, finished with a wedge of Blood Orange and sprig of Thyme. Serve in a Meadow Hi Ball.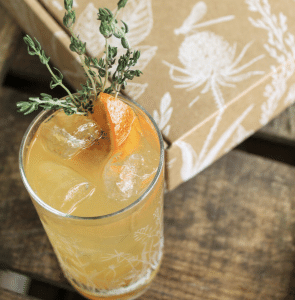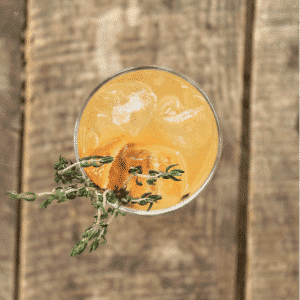 7. If you love the lightness of sparkling wine then San Martino's Rose Lambrusco is a delicious choice. Serve in Silver Birch Wine Glasses.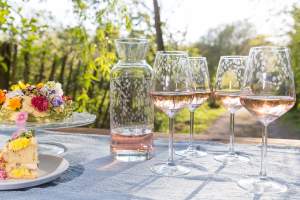 8. A favourite from last year is Franklin & Sons sensory Rosemary Tonic Water with Black Olive. This one is served with gin in the Silver Birch Copa de Balon Gin Glass.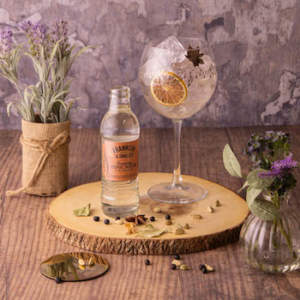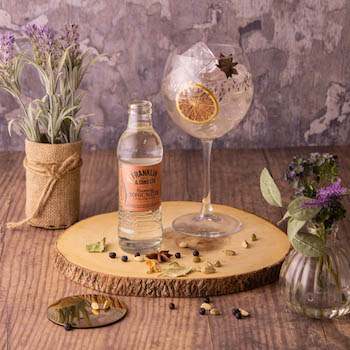 9. Franklin & Sons Elderflower Tonic with Cucumber is also pretty nice. You can also use it to give summer favourites like 'Gin-Fizz' a twist with this. Served in the Floral Tumbler.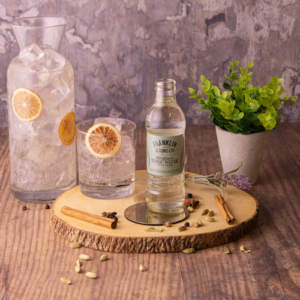 10. All glassware featured is from the Silver Birch, Meadow and Floral design collections, available to shop now. www.emmabritton.net