'Splashing' out at RHS Chelsea Flower Show
'Splashing' out at RHS Chelsea Flower Show
6th June 2019
After what can only be described as a complete whirlwind in the story of my business, I've finally taken a moment to reflect on my debut at RHS Chelsea Flower Show. 
Without a doubt, this represented a moment in time for Emma Britton Decorative Glass. A chance put myself out there to a relevant worldwide audience and present my signature style on a word famous stage.  Nine years of 'doing what I love' and serious dedication got me to this point. It was such an honour to be selected by the RHS to exhibit, and to have my 'Willow & Red Admiral' Splashback included in the prestigious show guide.
I took part in RHS Chatsworth & Tatton last year and this experience set a tone for the reception from horticulture lovers for my work. But the enthusiasm shown by Chelsea goers was something else. It was incredibly exciting to meet so many wonderful people from across the world who genuinely made a connection with my contemporary florals. The conversations were real about the possibilities for interiors, from small bathroom closets to kitchens of dreams.
I wanted to make the most of the experience in a way that extended beyond the aesthetics of pattern design. Sustainability and climate change was at the heart of this year's RHS Chelsea and underpinning these themes in my stand presentation was important to me. Drawing on the pure plant expertise of Radio 4's Matthew Biggs, I was able to create a pattern design with a conscience. 'Rain Garden' focuses on plants that are able to both survive and thrive during climate change. Standing over 2m tall, this bespoke panel features Foxtail Lilies and delicate Grasses, amongst other varieties. It is a design of both beauty and hope for the future as we adapt to our changing environment. It is just the beginning of new possibilities for my GLASSHOUSE Collection.
'Rain Garden' was also conceived to show the creativity that is possible in bathroom design and how people can approach it. I wanted to nurture the thought that colour and fabulous florals can achieve an on trend, calm and contemporary look. Painterly elements overlaid with copper leaf offset against Pantone's #ColourOfTheYear, #LivingCoral, salmon and orange are the essential elements of the design.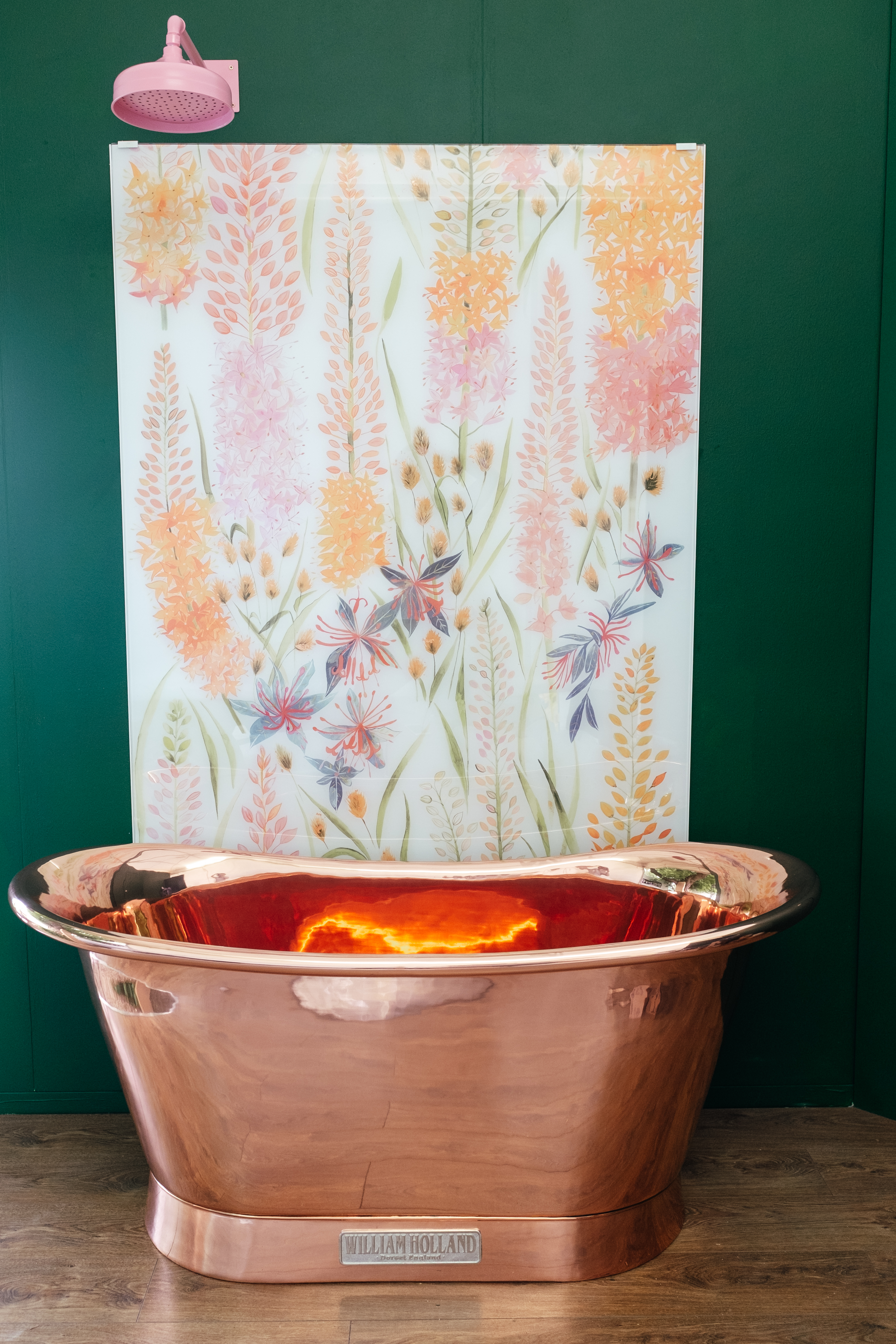 The best compliment to this vision of modern bathroom design was a bespoke William Holland Petit Bateau Bath. Made exclusively for me by their Master Craftsmen in Dorset and lent to me for the show, these baths are works of art, made from sustainably sourced pure copper. Working with another likeminded business that values both luxury and sustainability was something special.
Partnering with Weleda again was a joy and I can't thank them enough for their care and attention to my stand planting. A slice of their Derbyshire grown organic meadow was my unique offering to the planting in this neighbourhood. Whoever you are and whatever you do, planting is a must; I don't think I did badly for a first timer – 3 stars for presentation.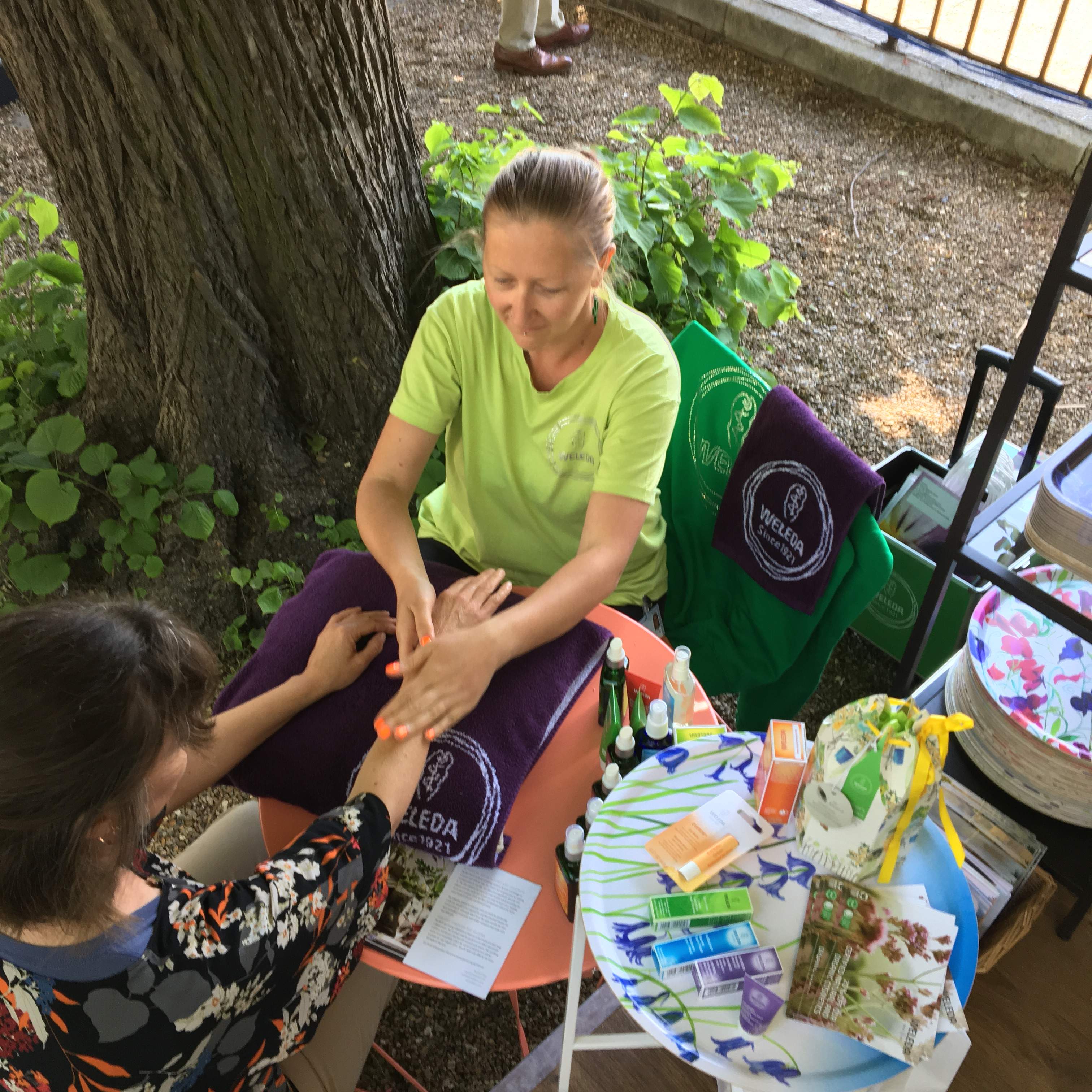 Working collaboratively with leading ethical and artisan brands I admire – Weleda and William Holland, on my stand presentation; re-connecting with people I've previously worked with and exciting new people about my work made Chelsea such a rewarding experience on every level.
So, what next? Well, right now, my studio is a hothouse of prepping and sending homewares for people that couldn't carry items back from the show. True to their word, they went home and ordered from me online. Thank you! I'm baking splashback samples like hotcakes and working on some lovely new enquires for collection and bespoke order splashbacks. The ability to 'step it up' is what it's all about when you're growing an independent business like mine and if the past week is anything to go by, it's happening.
But Chelsea wasn't all about me, I'll leave you with some of my absolute highlights:
Early morning starts = Colicci Coffee LIFE and being crowd free for a moment. The feeling of gardens waking up and coming to life. If you ever get the chance to see Chelsea 'pre-doors' – you absolutely MUST!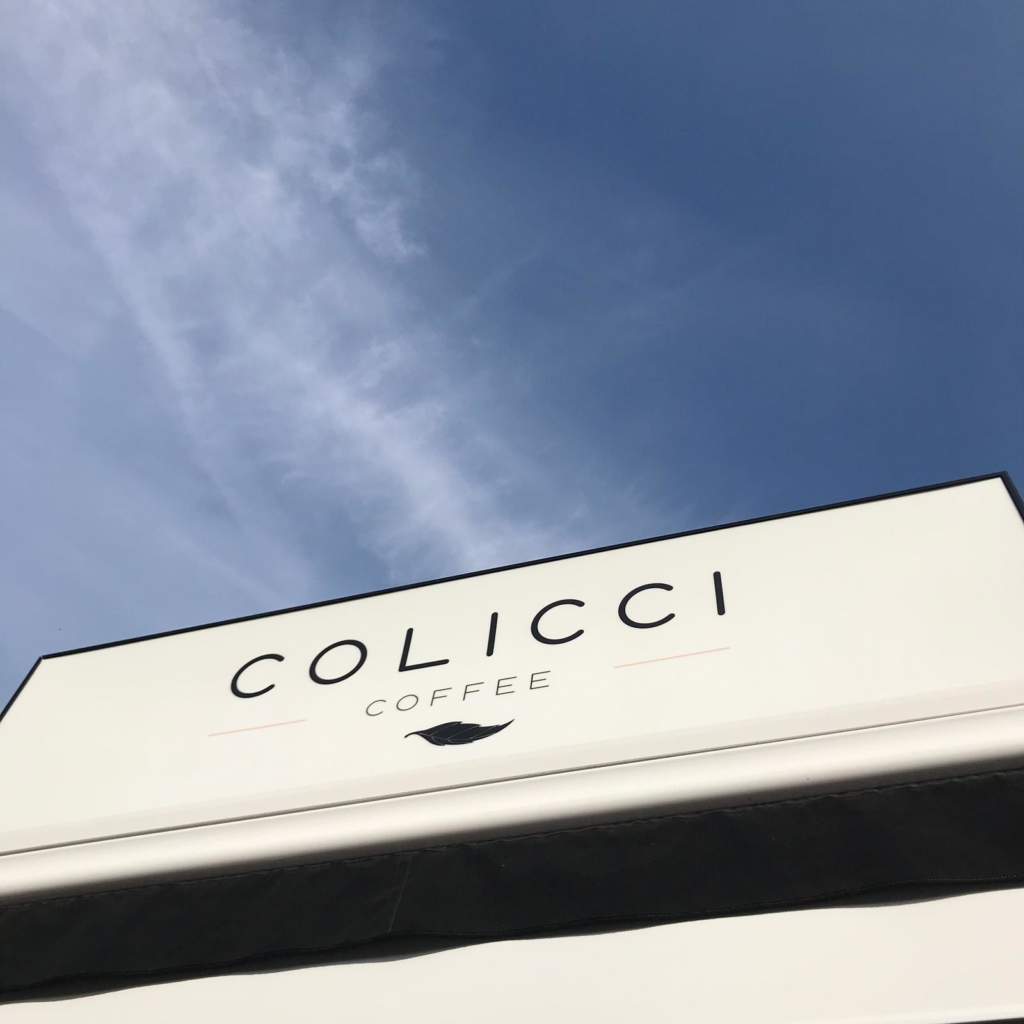 So much history and heritage. The Chelsea Pensioners who endear themselves to all that they meet and who so proudly wear that pop of unmistakeable red.
Kirsty (Allsop Queen of Craft) popping by for a chat and genuinely loving the new meadow design on my screen-printed carafes.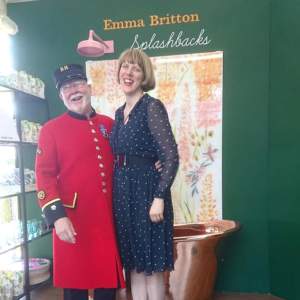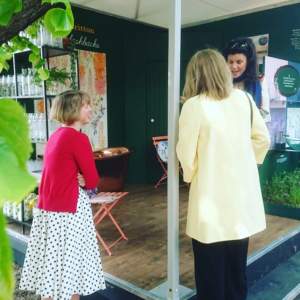 The Queen. And keeping it in the family with Kate's 'Back to Nature' Garden.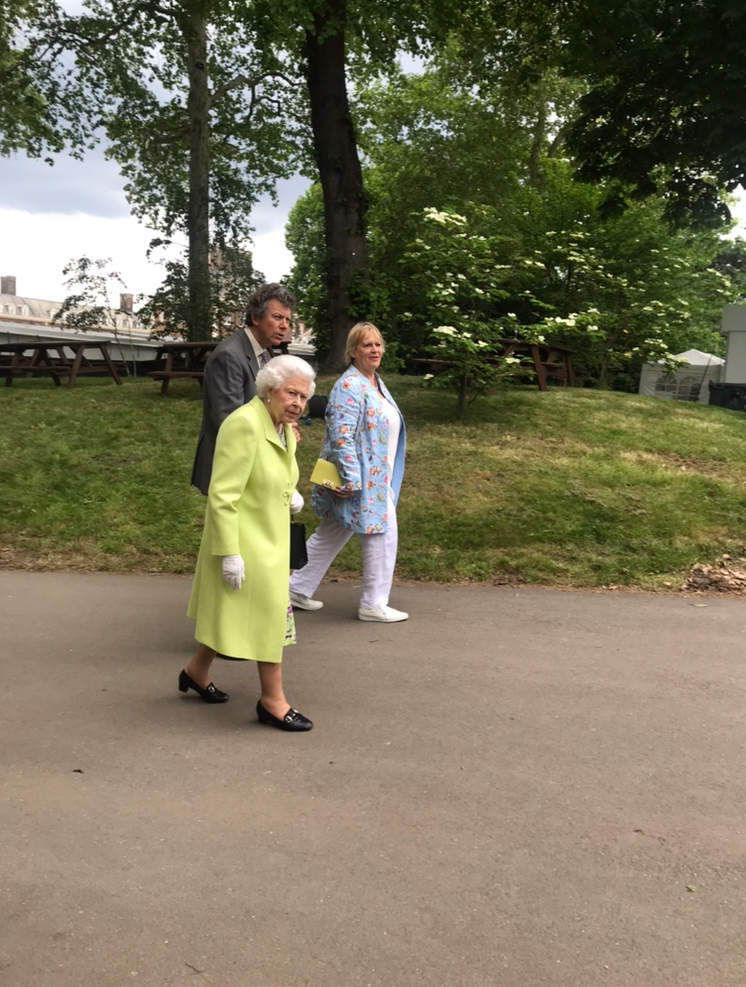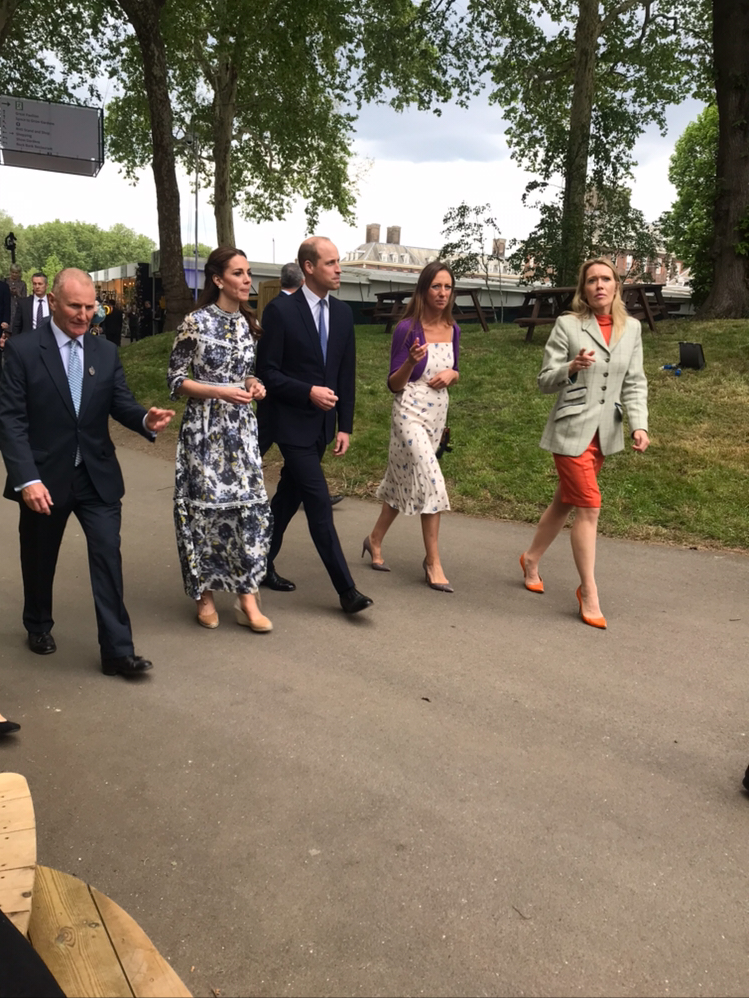 Aeroponics and Hydroponics are the future. 'Gardening Will Save The World'. Great job Ikea and Tom Dixon – it should have been a gold.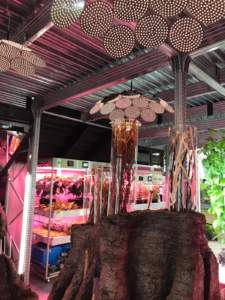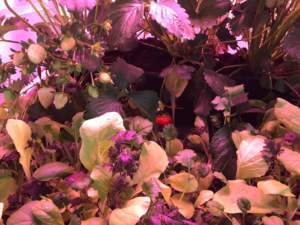 All the environmentally thoughtful innovation. Check out these Husk Homewares.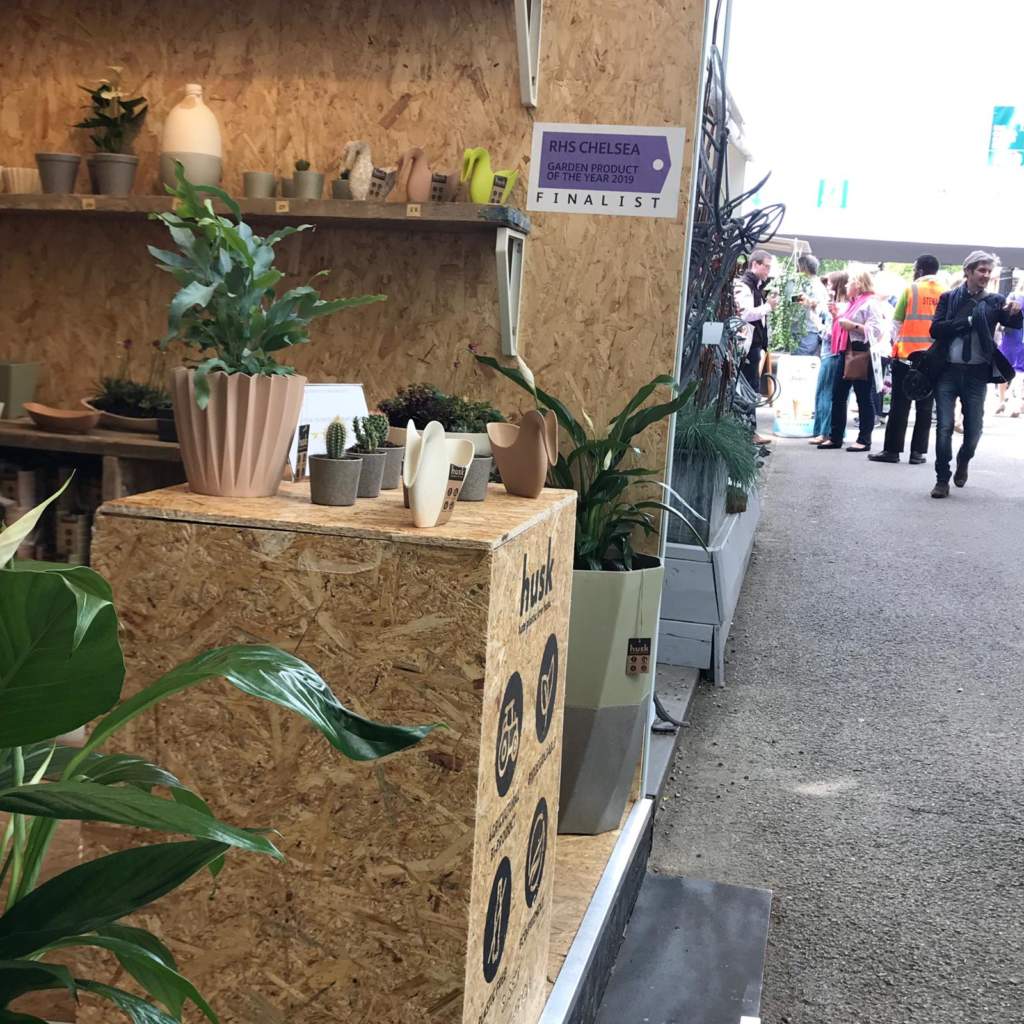 Nothing going to waste. Plants for adoption. The House of Wayward Plants. #reuse #recyle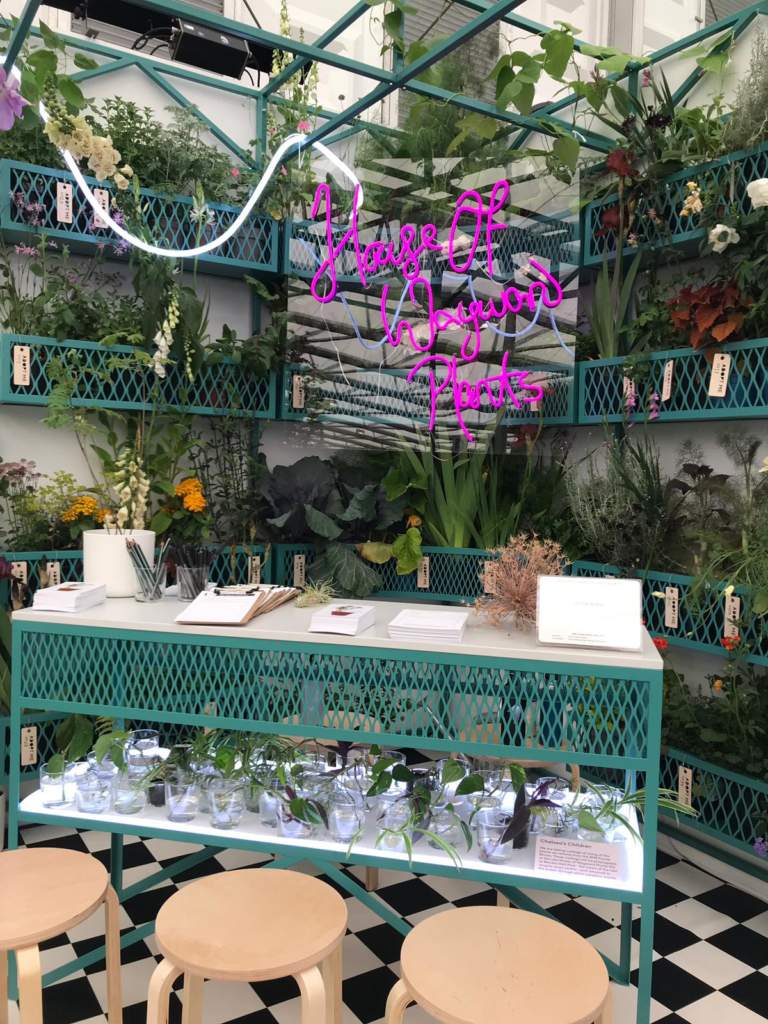 Just wow daffodils in May. How do they do that? #daffodils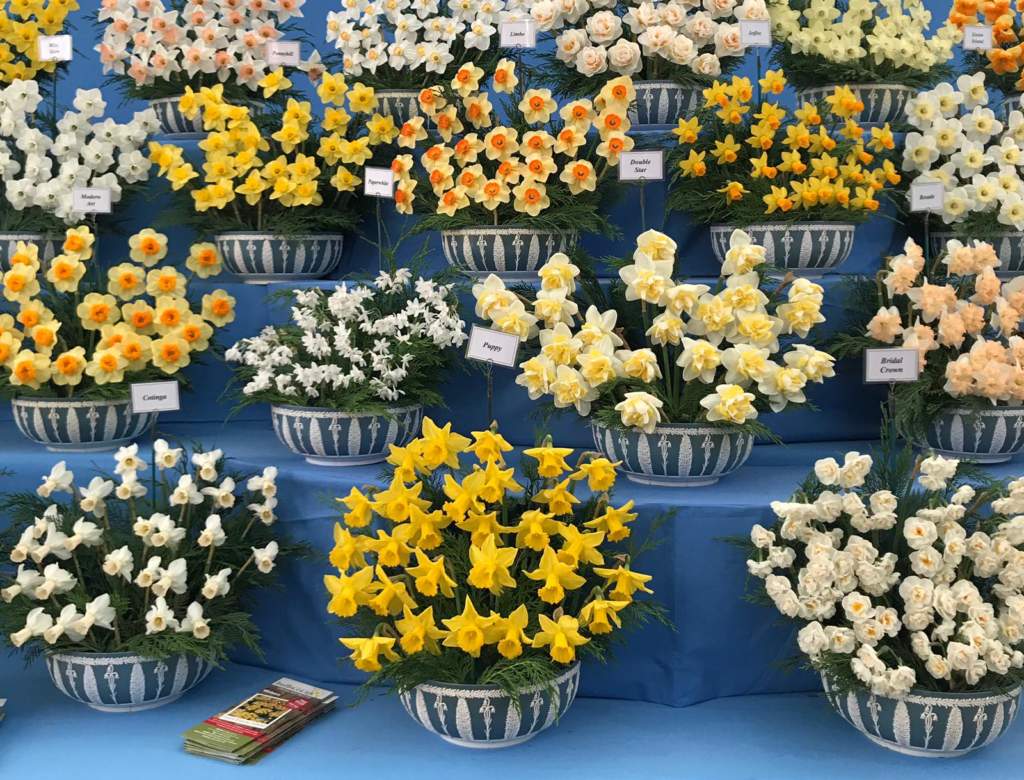 All about the bees with the brilliant McQueens Flowers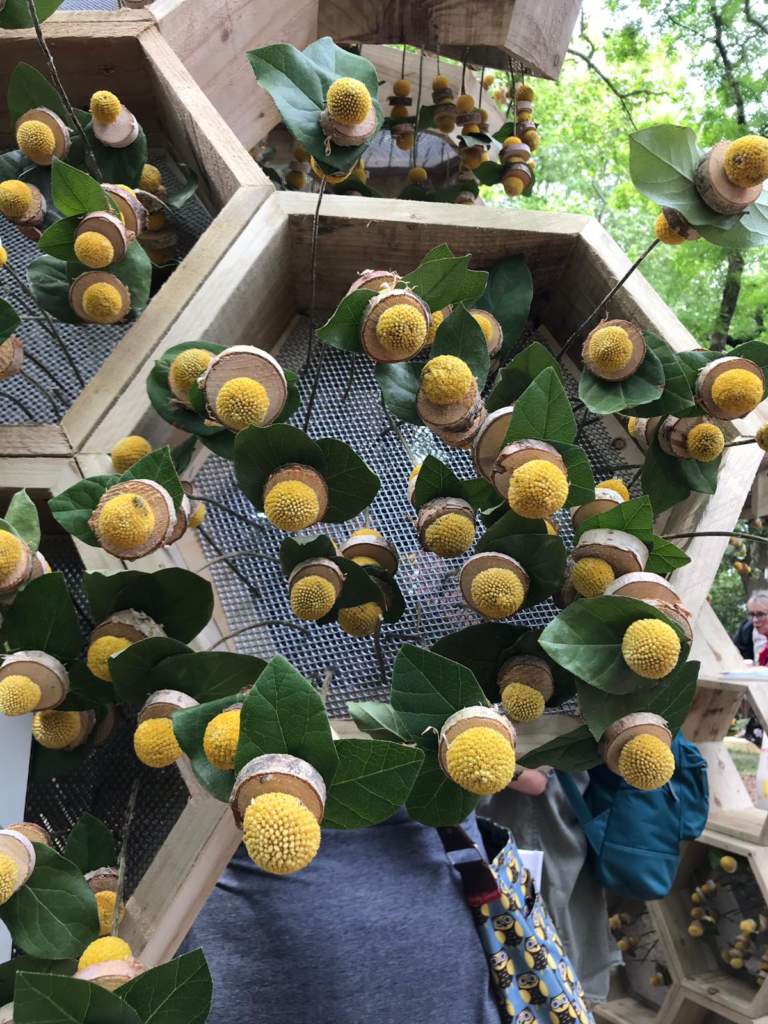 Steambending heaven thanks to Tom Raffield. #Cornwall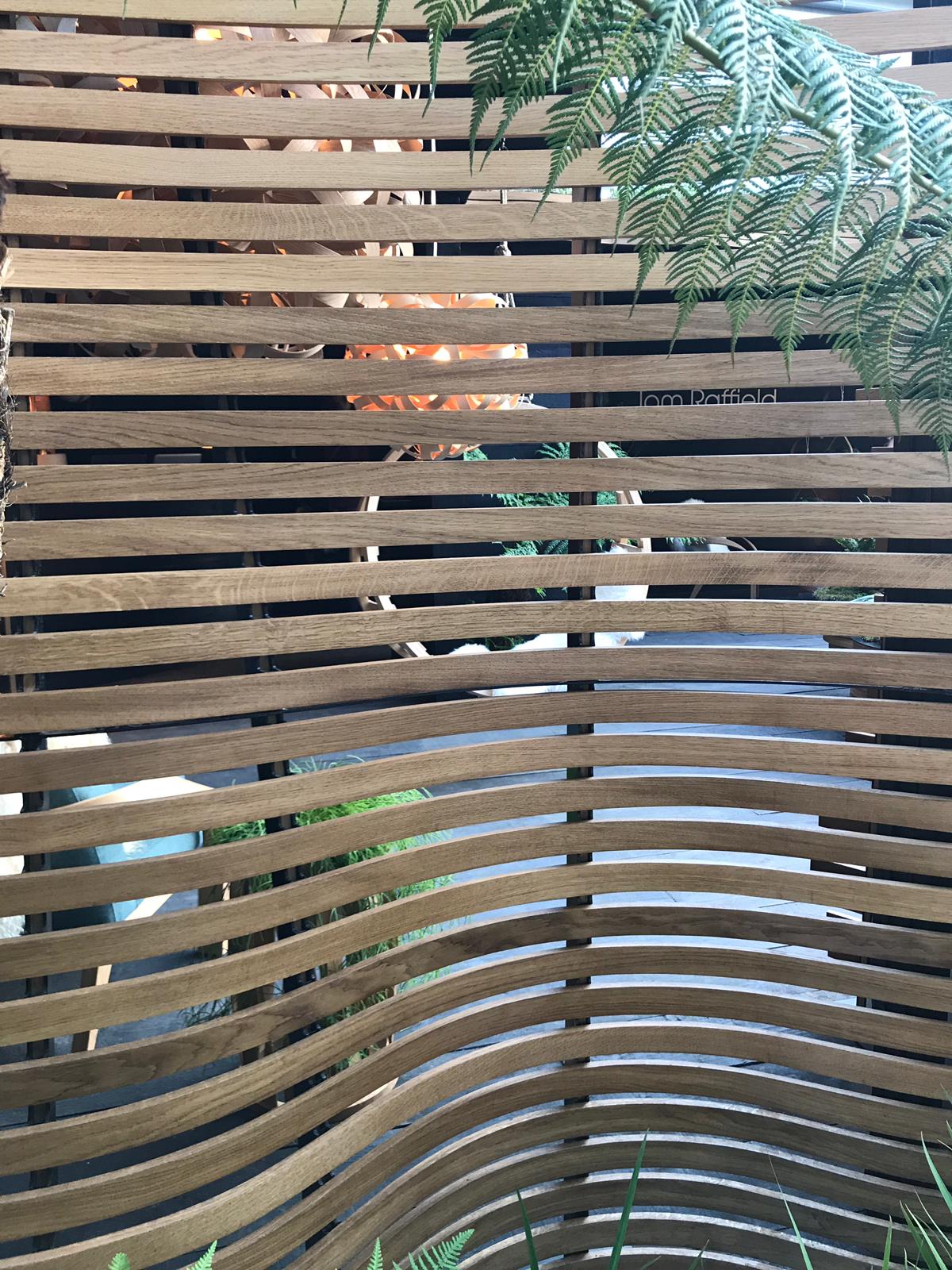 Mindful spaces. 'The Dubai Majlis Garden'. Stunning.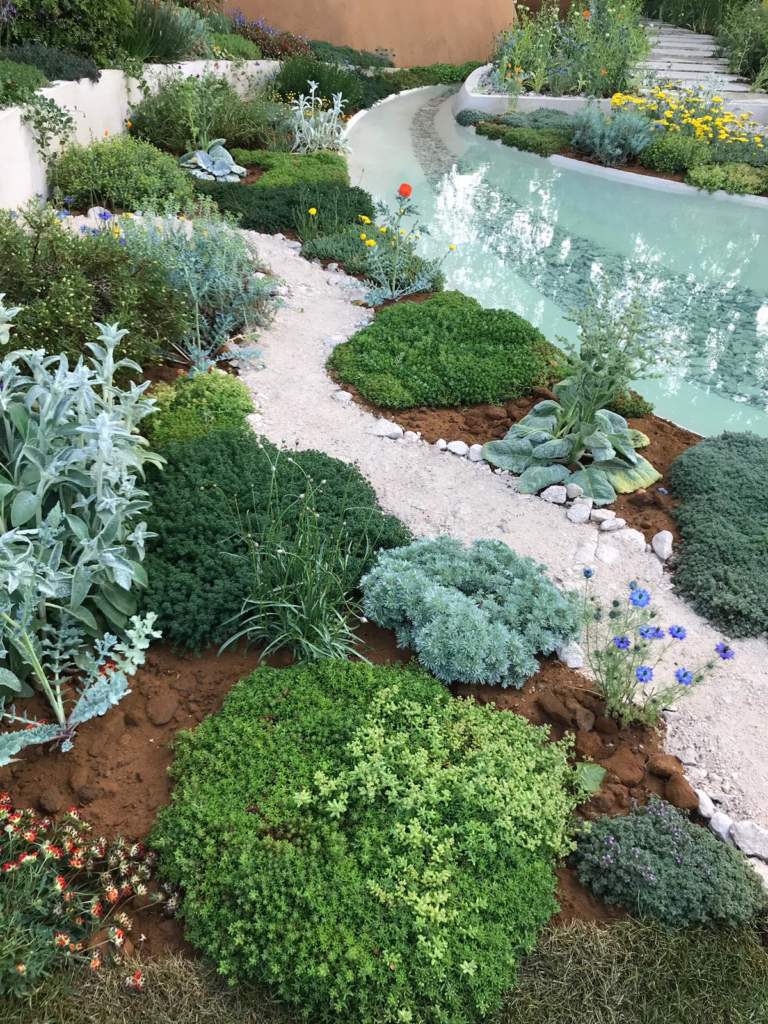 CAMFED – giving girls in Africa space to grow, educating and empowering girls as leaders of change. #strongwomen #thefutureisfemale #femaleentrepreneurs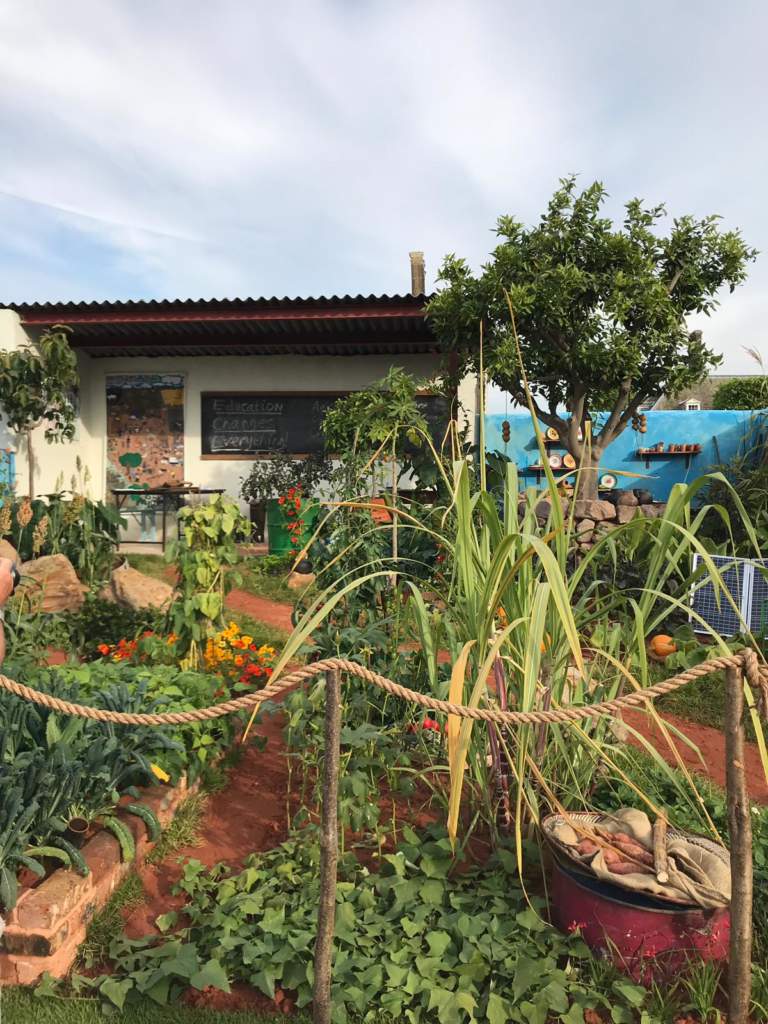 Wallgarden Playhouse complete with miniature Aga. Perfect for a tiny splashback!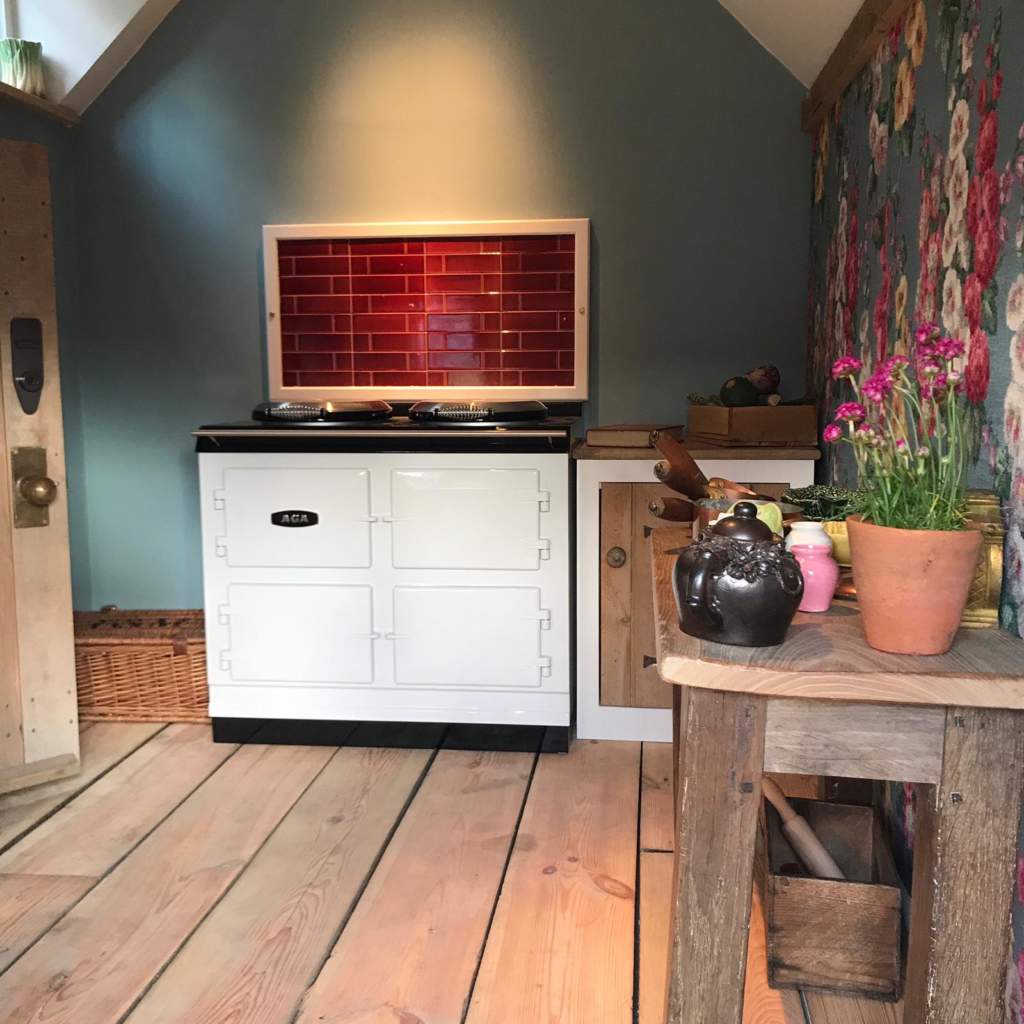 The most incredible embroidery I've ever seen Amanda Cobbett.
Great neighbours and comrades in fellow show exhibitors Ixia Flowers and Husk.
Hope. The Forestry Commission: 'Resilience Garden'.