RHS Flower Show Tatton Park – all the fun of the event
RHS Flower Show Tatton Park - all the fun of the event
1st July 2021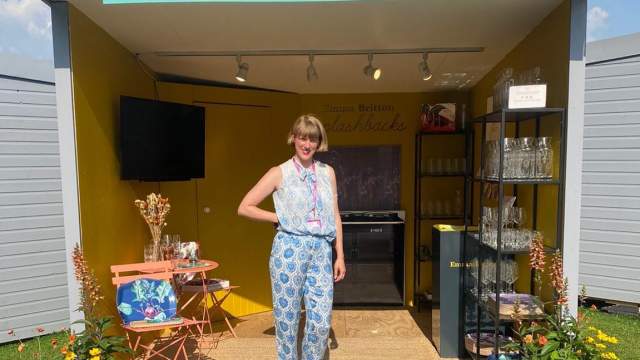 RHS Flower Show Tatton Park is a fabulous day out bursting with colourful gardening inspiration, fun family activities, have-a-go workshops and boutique shopping. We're so delighted to be exhibiting the new Silver Birch glassware collection and bestselling Splashback designs in our boutique pop-up shop, put together especially for the event. 21 – 25 July 2021.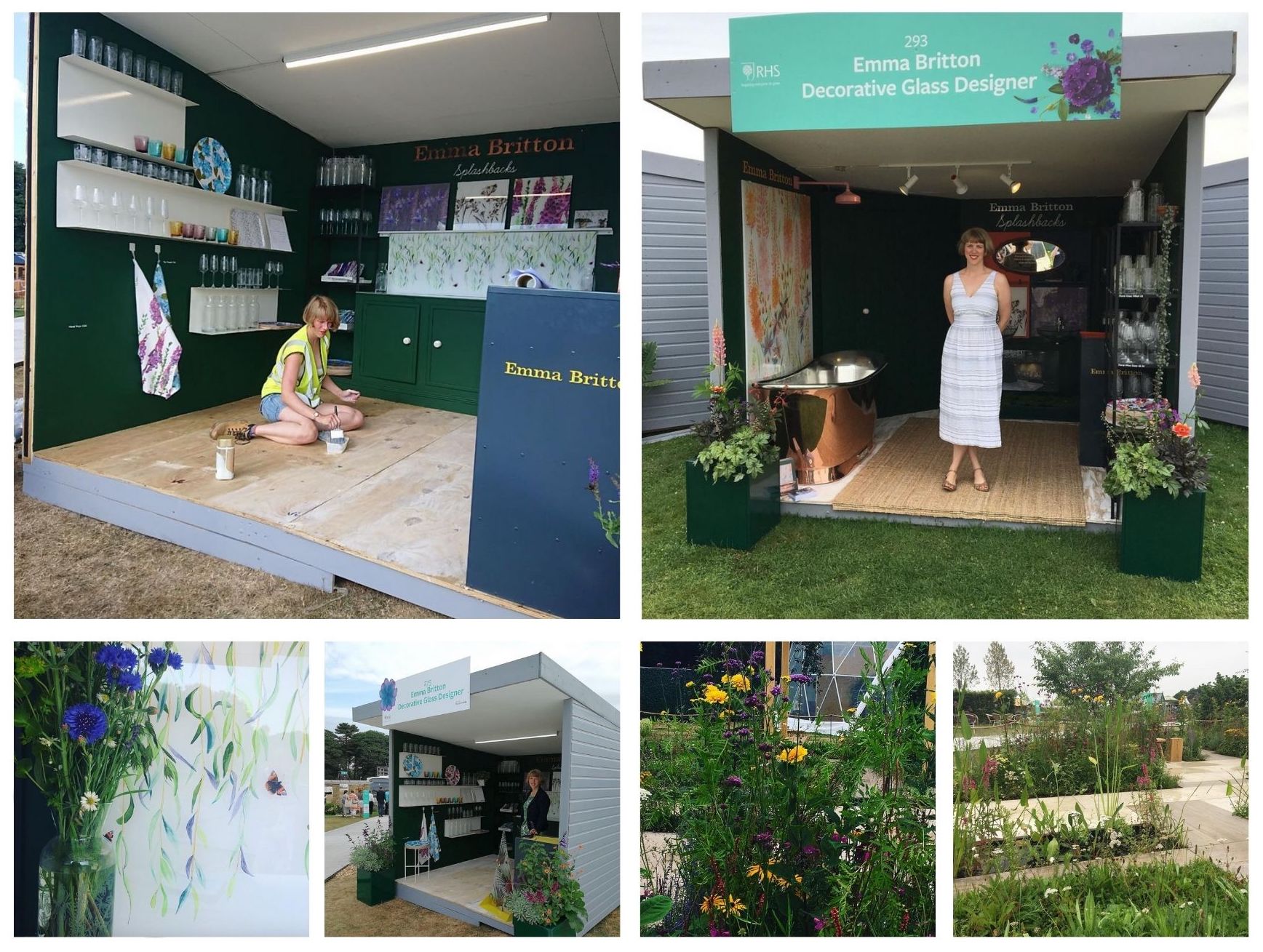 It's quite a long time since the team and I have been able to exhibit at one of the fabulous RHS shows (for obvious reasons) so this one fills us with excitement. Please come and see us if you're visiting, you can still book tickets here.
Here's a little throwback to our experience of RHS Flower Show Tatton Park in 2018 and 2019, and all the things there are to love about this real life event. Saying hello to customers old and new and meeting so many inspiring new people from garden designers to other independent and boutique brands is one of them. Excited to see what 2021 has in store!
What I love…
The nice thing about having been around for a while (10 years now!) is meeting people at shows like Tatton that have bought your work or who have friends with Emma Britton Splashbacks or glassware – a really lovely feeling.
Getting to chat technical Splashback questions; installation, lead times, design process, plug sockets, long runs, bespoke design and general design advice! Please come and ask me anything you want to know about Splashbacks.
Love the team effort that goes into this event, we do absolutely everything including limewashing the floor in 2018!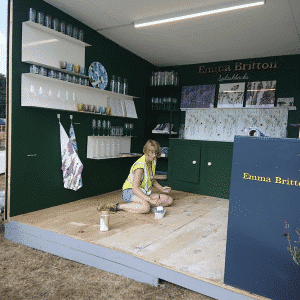 Splashing out…
Making the stand look pretty with a few indulgent treats is all part of the event fun. In 2018 I chose 'The Violet' bouquet from Bloom & Wild as one of the finishing touches for the display. The delicate blooms complimented my 'Willow and Red Admiral' design and Meadow glassware. The blue cornflowers in the arrangement were the perfect accent colour. It was absolutely wonderful to have gorgeous planters by the talented @reneebrailsford.
In 2019 the fabulous William Holland lent me one of their statement copper baths to show off 'Rain Garden' in all it's glory! Only the best for RHS Flower Show Tatton Park.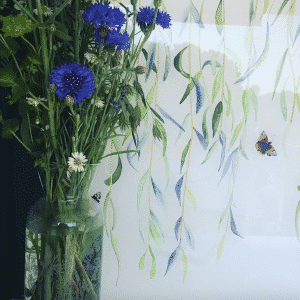 Talent watch…
Discovering new horticultural talent is a given at RHS Flower Show Tatton Park. One of my favourites in 2018 was Young Designer of the Year, Jimmy McAdam. I could see his 'Born to Bee Wild' Garden from the stand.  The planting was centred around a bee hive. The planting was beautiful and the lines were clean and angular coming out from the hive, probably inspired by his architectural background having studied the subject at Nottingham Trent University. At the time Jimmy was only 24 and also from Nottingham, super talented and really down to earth. Chatting with him one morning before the crowds arrived was a real pleasure and one of my Tatton highlights.
You can still buy RHS Flower Show Tatton Park tickets here