'Not Botanical Illustration' – New Painting Workshop
'Not Botanical Illustration' - New Painting Workshop
1st March 2021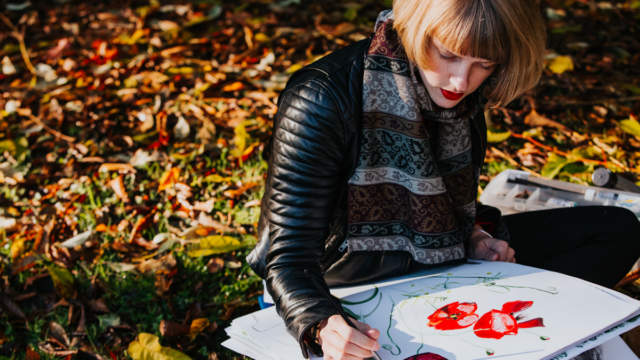 'Not Botanical llustration' is a new painting workshop I'm running for anyone that wants to try something different this summer: Sat 7 August 2021 (booking now open).
In this workshop I'll work with participants to capture natures beauty in a way that is completely different to traditional botanical illustration. It's for anyone keen to have a go at bold observational drawing and painting techniques with a live gouache palette in the magical biodynamic gardens, known as 'The Field', belonging to organic beauty brand, Weleda. 'The Field' is 13 acres of stunning biodynamic gardens (Demeter-certified) located in Derbyshire and normally closed to the public.
Don't worry about your ability, it's about learning how to capture what you see and the process of getting that onto the page!
Read on for more information and BOOK NOW (£45pp)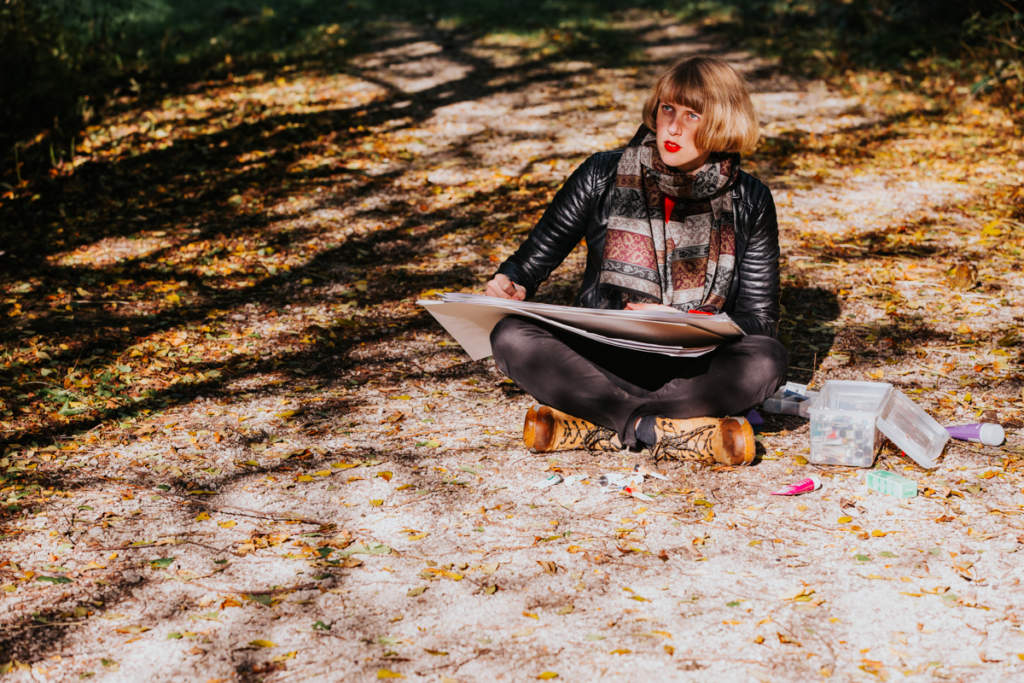 I was lucky enough to spend time painting and drawing in 'The Field' in 2018. I'm excited to offer others the opportunity to experience its freedom and creative potential under my guidance.
Workshop outline:
Guidance in the principles of scale, composition and colour to create unique designs from nature, inspired by 'The Weleda Field'
Enjoy warm-up exercises introducing different painting techniques
Work with a live gouache paint palette
Benefit from a professional critique of their work
Go home with at least three finished illustrations
Work outside
Details:
Date: Sat 7th Aug 2021
Time: 2pm – 5pm (break for tea and cake)
Places: 10 spaces available
Age: 14+, no experience necessary
Cost: 45pp (including materials) £5 off for Weleda Advisors
Where: The Field, Hassock Lane, Heanor, Derbyshire, DE75 7JH
More about the painting workshop
Located in 'The Field', which is rarely open to the public, this workshop will appeal to anyone keen to have a go at bold observational drawing and painting with a live gouache palette. I can guarantee there will be plenty to inspire you.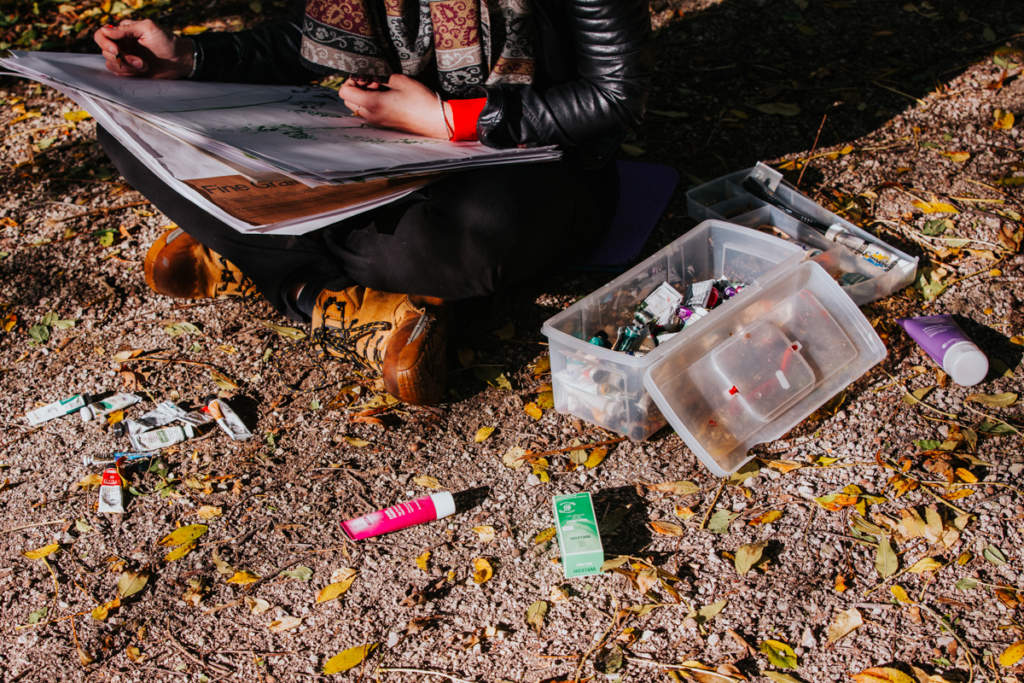 This isn't a botanical illustration workshop, but about looking for the beauty in nature and how to capture and convey what you see as dynamic, exciting designs. Your illustrations will be evocative of their potential to use as a pattern for wallpaper, textiles and more. You'll get a real sense of how designs for these familiar items start to come together.
As a floral pattern designer, 'The Field' that Weleda has nurtured is beyond inspiring. However, anyone who loves being outdoors and enjoys the height of summer will be captivated. Seeing 'The Field' through a creative workshop experience means more time to look and capture everything that stands out to you. In addition, you can take your own images home.
More about my experience of 'The Field'
'The Field' is a place I spent time in during 2018 after Weleda commissioned me to capture the essence of this special place. The series of paintings and drawings it enabled were then translated into packaging designs for their 'Gifted from Nature' range.
I was particularly taken by the Summer Meadow and as a consequence, the wildflowers and wildlife, such as bees, butterflies and iridescent damselflies became focal to the product packaging. There's so much more intrigue to the gardens though; for instance, wooden garden signs; rustic picket fences and sturdy trugs also made the cut.
BOOK NOW TO TAKE PART IN THE WORKSHOP
Read more about Emma's 'Gifted from Nature' commission for organic beauty brand, Weleda.
Image credit: Elly Lucas