How to refresh your kitchen
How to refresh your kitchen
11th July 2022
In this feature we're going to show you how to refresh your kitchen with 5 beautiful Emma Britton decorative glass splashback designs. There's lots more designs to choose from, we've just selected some versatile looks and customer favourites to inspire your thinking.
A splashback is an easy and cost effective way to completely change how your existing kitchen feels, reviving this most used room in your home. It can provide the finishing decorative touch for a new kitchen too.
Splashback installation takes just a day or less with all the right preparation, so this is an easy and effective solution to breathe new life into your cooking space.
Made to measure and order, there's over 50 Emma Britton Decorative Glass splashbacks to choose from across 6 design collections. Or you can have a bespoke splashback design by Emma. Send your dimensions for a quote.
How to refresh your kitchen with Green Geo in Grey
From feature splashback to windowsill and up-stand, this contemporary, geometric design looks great in today's modern kitchens and bathrooms. This is a popular design inspired by Nottingham lace which gives a really similar effect to tiles without any grout lines, bright and modern and easy to clean.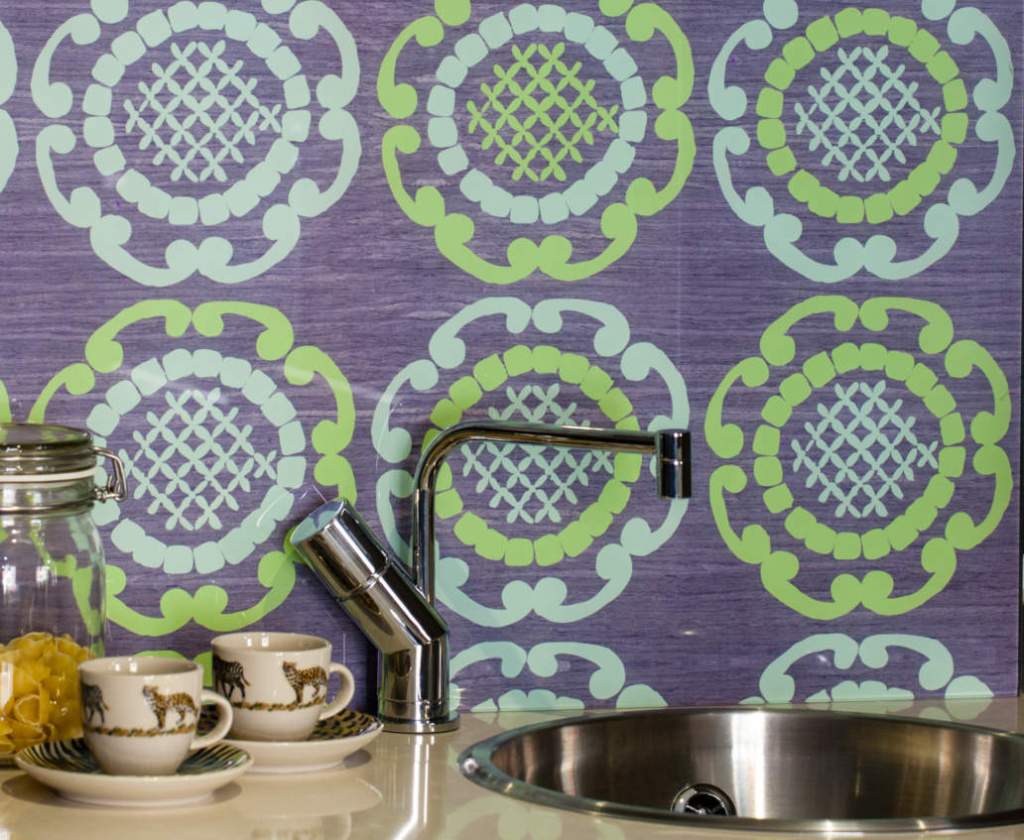 Kitchen refresh with Mono
A versatile splashback with a small graphic pattern, this monochrome design is great for small spaces.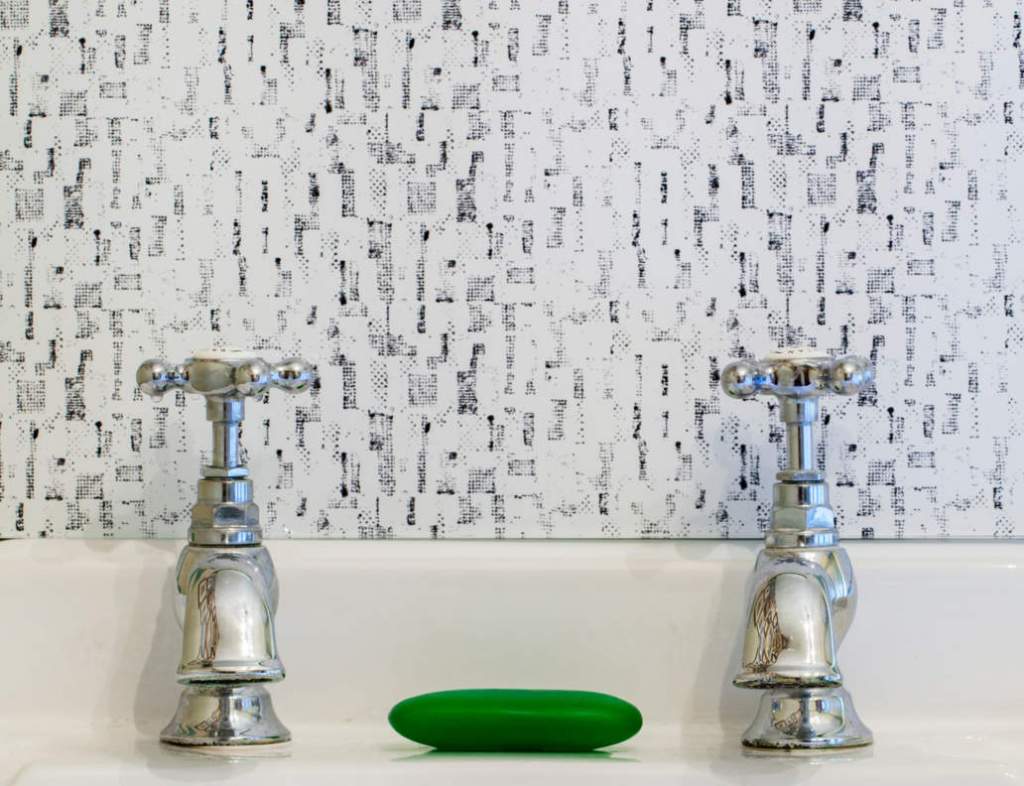 How to refresh your kitchen with Willow & Red Admiral
A lovely organic design suited to a variety of kitchen schemes. Bring a little bit of the outside in with this beautiful, cascading pattern.
Create a cool Kitchen with Pineapple
Make a statement with Emma's Pineapple patterned splashback. A bold, contemporary choice and the symbol of hospitality, Pineapple will create a focal point in any kitchen.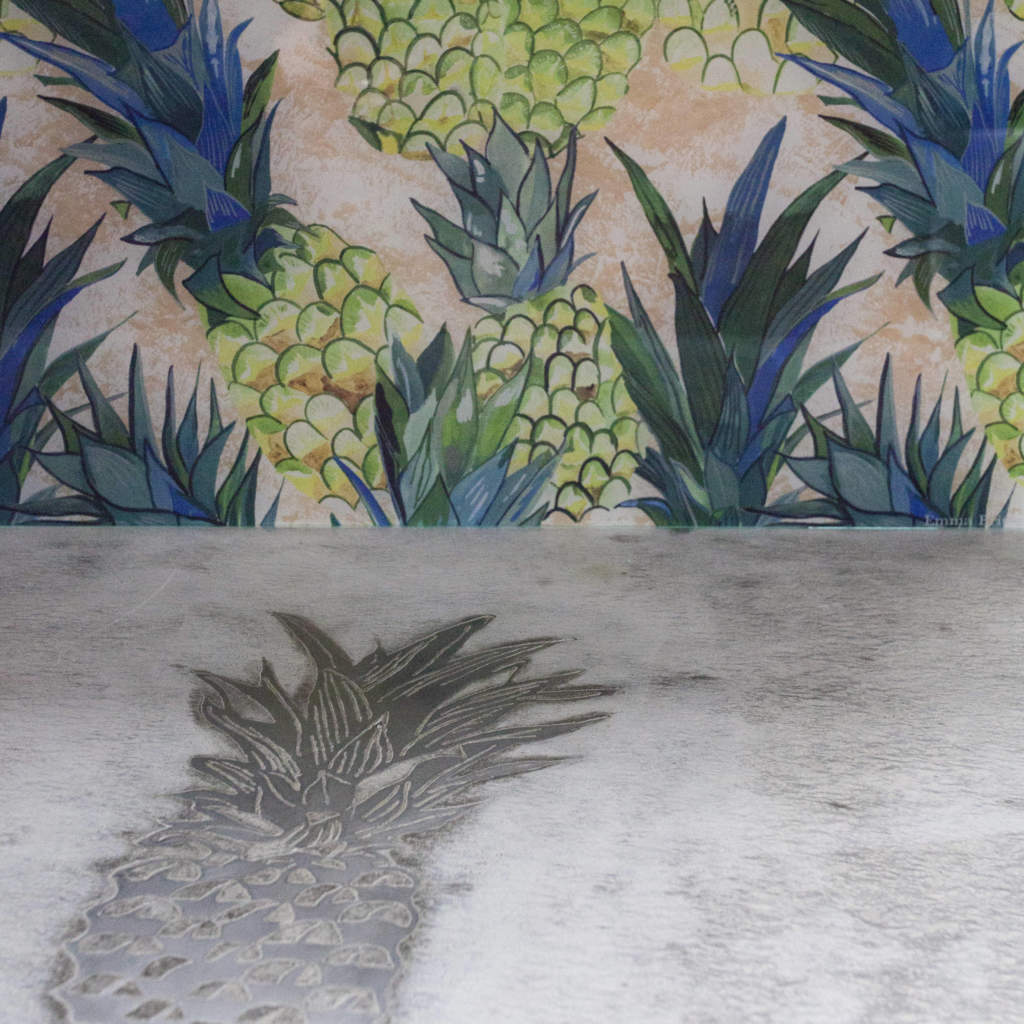 How to refresh your kitchen with Sweetpea
Inject some colour with Emma's bestselling sweetpea splashback design. 'Sweetpea' is an enchanting small scale pattern. It covers large and small areas well. A very popular design and flower, the variety of colour in this design means you can accessorise it with lots of different shades, or pick one colour from the design to run through the rest of your kitchen.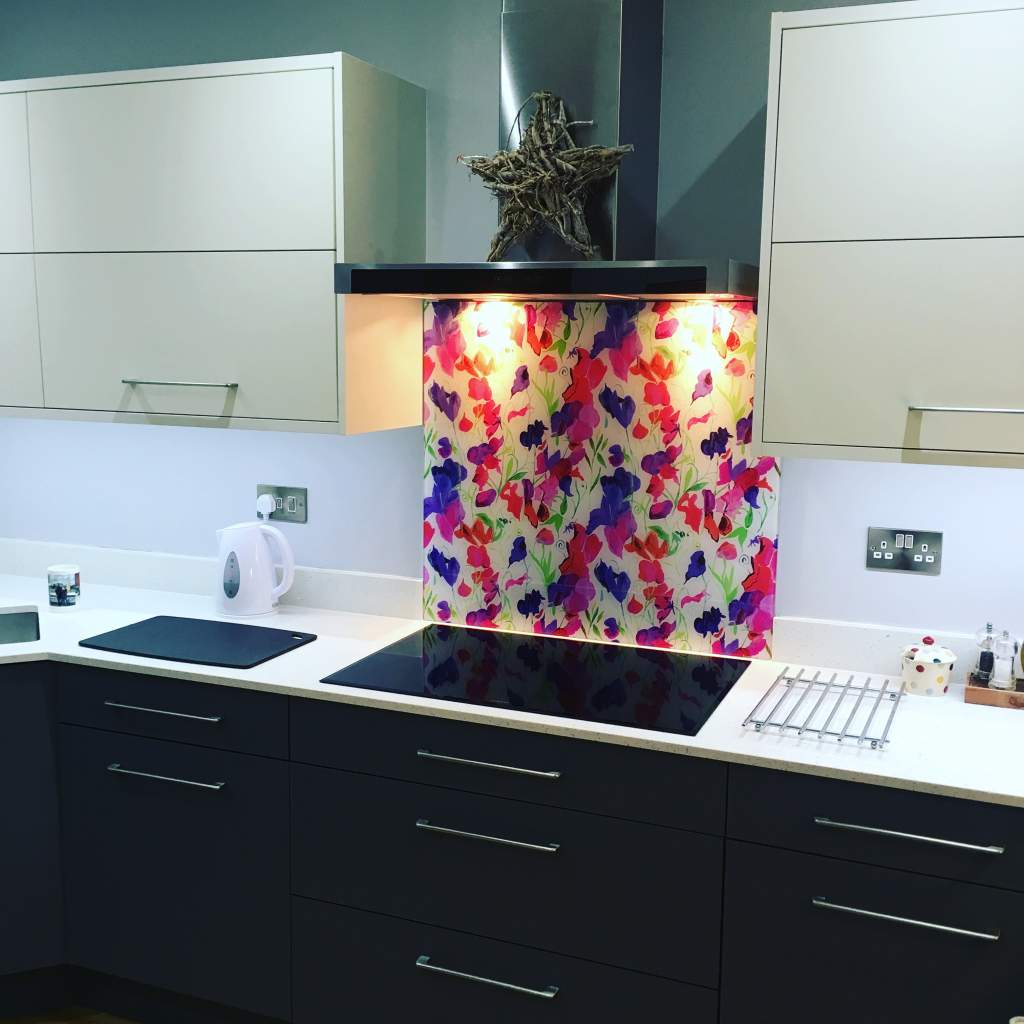 Order Samples
Design samples are available to see how splashback colours and patterns look in your kitchen. £15 each. The cost of one sample is refundable with splashback orders.
More Inspiration!
DOWNLOAD our free guide that includes other ways to refresh and style your kitchen, including accessorising your space, how paint colours can transform your walls and tips for displaying your homewares.