How to Measure for a Splashback
How to Measure for a Splashback
2nd March 2023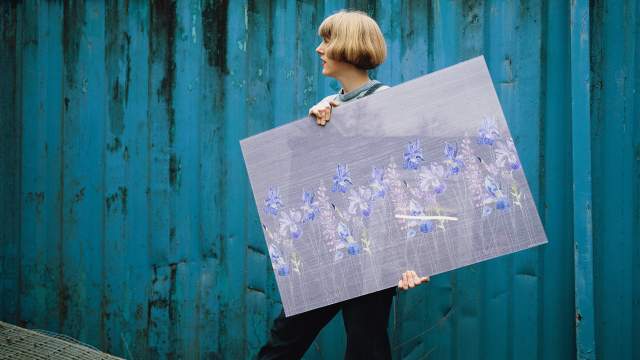 In this feature, Emma shares her expert knowledge on how to measure for a splashback. Important things to consider and simple tips to help you feel more confident when measuring the space you want your splashback for.
An Emma Britton splashback is an easy way to add an injection of pattern and colour into a new or existing kitchen, and a well fitting piece can be the perfect finishing touch. All of Emma's splashbacks are made-to-measure in the UK, meaning splashbacks can be sized to fit your space exactly.
For a simple square or rectangular splashback, behind a sink or hob for example, it is really very easy to measure yourself. Emma suggests…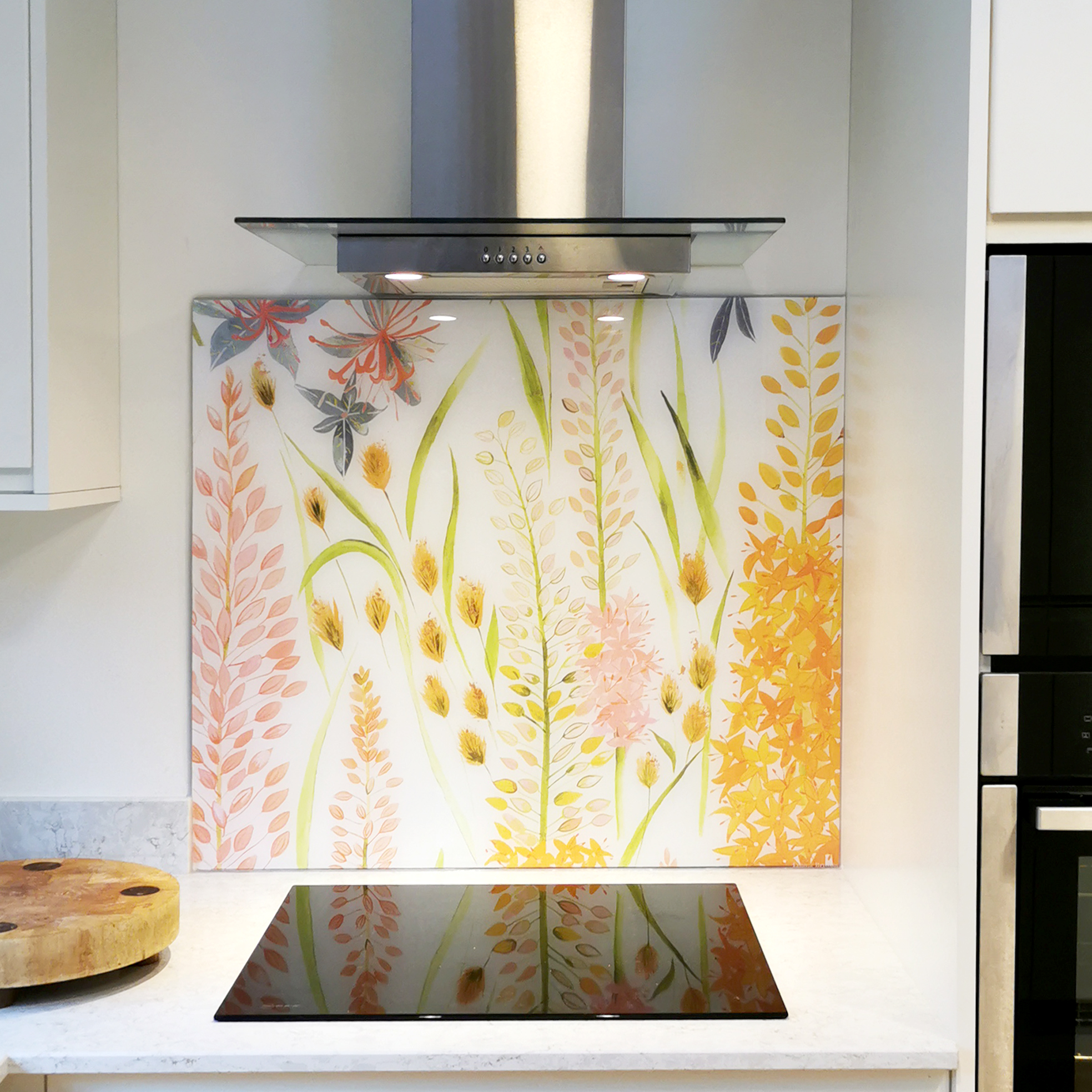 1.Measuring the height of the splashback.
Measure upwards from your worktop, up to where you would like it to finish. Take the measurement from both sides and the middle, compare, and use the smallest height as your measurement, before taking off tolerances.
This is especially important if you have something above framing your splashback, like an extractor fan or cupboard.
2. Deciding on the width of your splashback
Measure how long you would like your splashback to be. If it is for behind a cooker, a splashback that is the same width as the hob works well aesthetically only if that gives you enough protection.
If you have cupboards on either side, it is important to measure the width at different points too, in case they aren't square. Again, working with the narrowest measurement as outlined in tip 1.
3. Always measure in millimetres.
Be mindful when reading your tape measure, and try to be as accurate as possible and in mm. Always get someone else to check for you too.
Survey & Installation Service
If your splashback is a little more complicated in shape or bigger in size, Emma offers an installation service for her glass splashbacks. Emma or her team of fitters can come and measure for you, and even fit the final piece. Take a look at our reviews on leading interiors website HOUZZ. We've just won our 8th consecutive award for customer service. 
Get in Touch
Send your splashback dimensions to emma@emmabritton.net for a quotation, or for design advice, more technical tips or help visualising your space.
Disclaimer: The above are guidelines only. We accept no responsibility for measurements or installation not undertaken by the business.