Homemade Cordial – Recipe Courtesy of Secret Sussex Supper Club
Homemade Cordial - Recipe Courtesy of Secret Sussex Supper Club
5th June 2022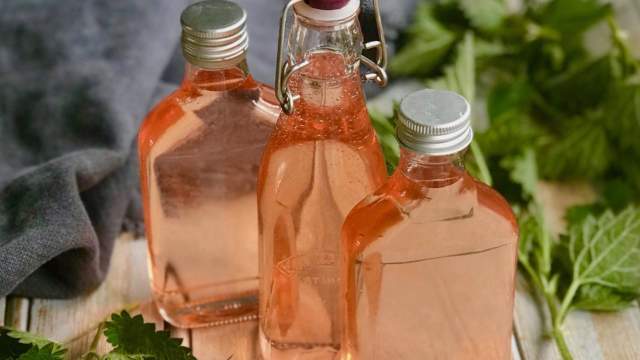 Homemade cordial is the best, there's something so satisfying when you see it steeping nicely on the worktop (maybe against the backdrop of a lovely Emma Britton Decorative Glass Splashback!).
Sada Ray, host of the Secret Sussex Supper Club shared her favourite recipe for Nettle Cordial for you to try at home – don't be put off because it uses nettles, it's delicious!
'It amazes me every year, you put these earthy green nettles in and get this beautiful amber coloured liquid out. And the flavour? Honestly difficult to describe. Sherbert? Sour? Sweet? Green? You can taste the earthy note of the nettles. It's such an unusual flavour, it makes me smile every year.' Sada Ray
Homemade Cordial Ingredients:
200g nettle tops (pinch the top 4 or so leaves out)
1kg granulated sugar
40g citric acid (or 32 tbsp lemon juice!)
500ml water
Lemon juice, to taste
Homemade Cordial Method
Pick your nettles carefully. Avoid areas at dog height!
Put the sugar, citric acid (or lemon juice) and water in a large saucepan and heat to 60c, stirring to dissolve the sugar.
Meanwhile wash and dry the nettle tops
Put the nettles into a large container and pour the sugar mixture over the top and stir well.
Cover and stir once a day for a week. After a week, line a fine sieve with a square of muslin into a large jug.
Decant into sterilised bottles.
This will keep in the fridge for about four weeks.
NB This recipe is the wonderful Robin Harford's Eat Weeds. It's the one I've found to be the most consistent.
Shop glassware to serve.