Supper Club Style
10th June 2022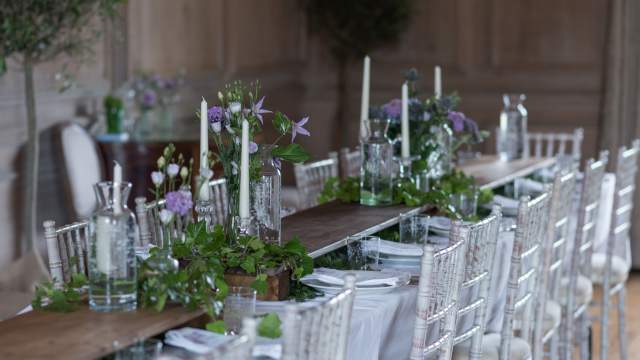 Supper club style is our new favourite way to see people enjoying Emma Britton glassware. Here's how things looked when Secret Sussex Supper Club recently served over 100 guests with the Silver Birch Collection at their stunning Flower Moon themed supper club at Findon Place. The beautiful, natural table styling, good food, company and exquisite venue came together to make one truly memorable evening.
Flower Moon is the name of the full moon in May, heralding late spring and blossoming of flowers and an end to The Hungry Gap. Use this feature to inspire your own summer feasts, supper club style! Don't forget the glassware.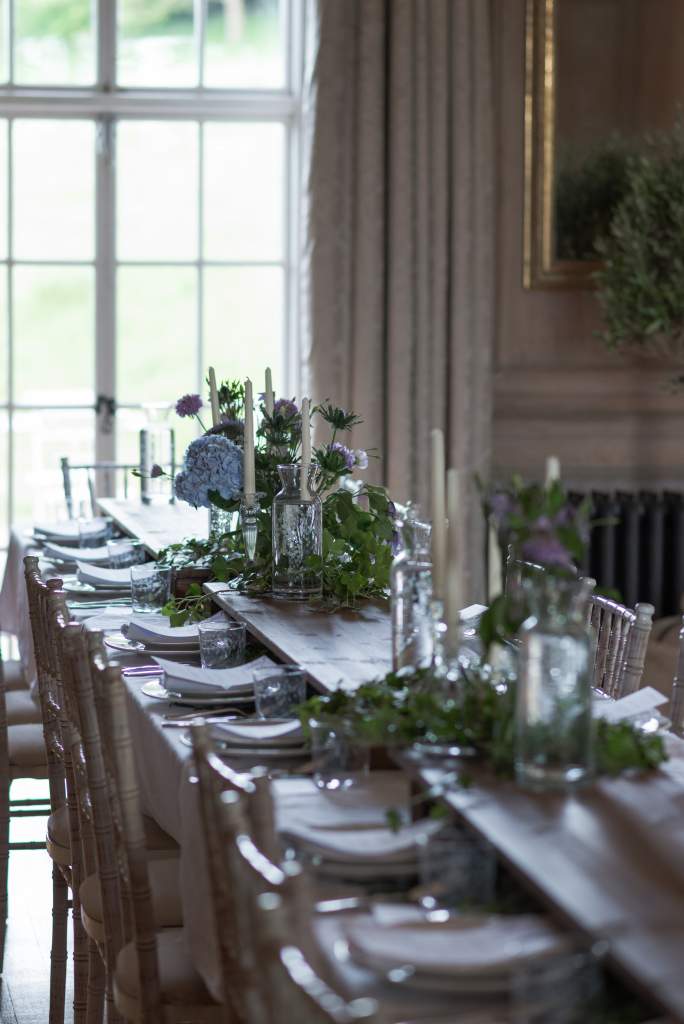 Location
Guests dined at the majestic Findon Place, a private residence for years. The house has only been open to the public for a short while, so it was a real treat to be part of proceedings. Glassware from the Silver Birch collection adorned the tables for supper served in the ballroom.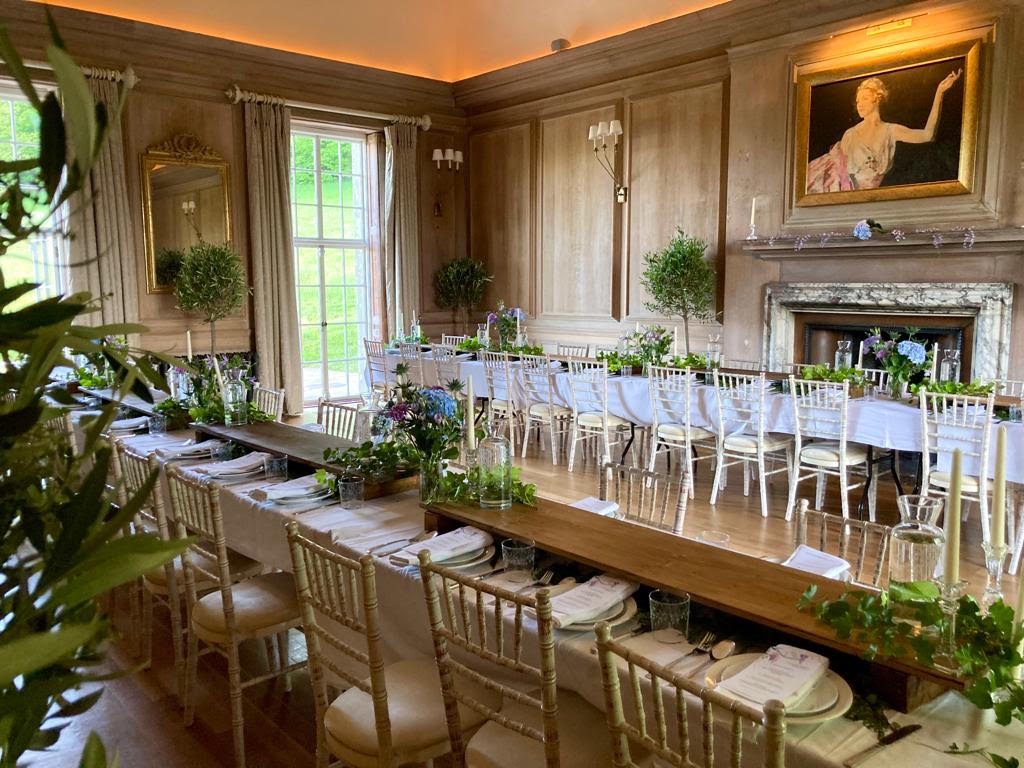 Supper Club Style Drinks Menu
The drinks menu included a welcome cocktail served in Silver Birch Flutes and homemade nettle cordial. Wiston Estate and Poynings Grange Vineyard provided the wine pairings.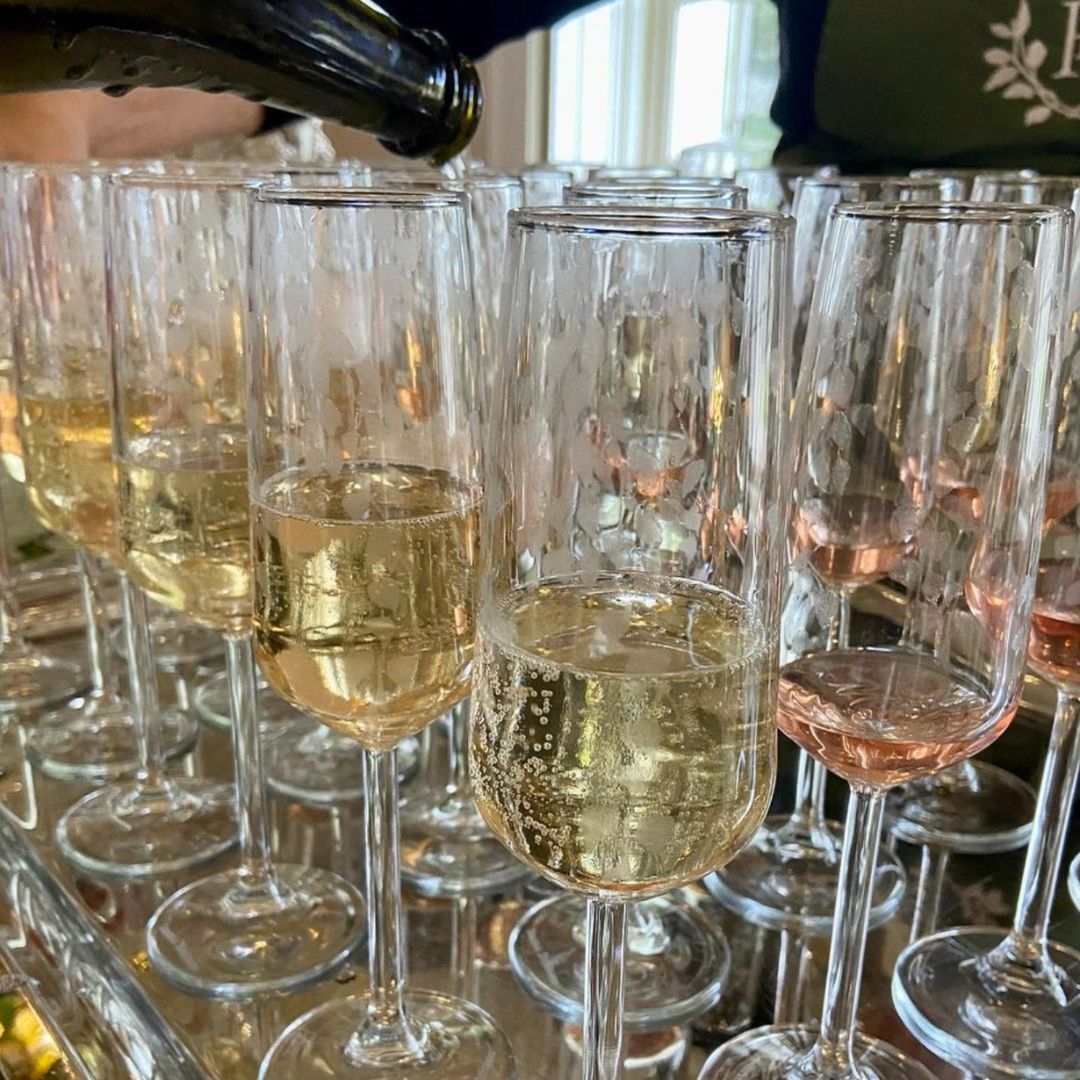 Feasting Menu
Secret Sussex Supper Club is known for its seasonal and local menus. The event kicked off with a beautiful 'pickled vegetable' patch garden. Pickled veg sitting in a 'soil' bed of olive tapanade, seeds and fresh curd cheese.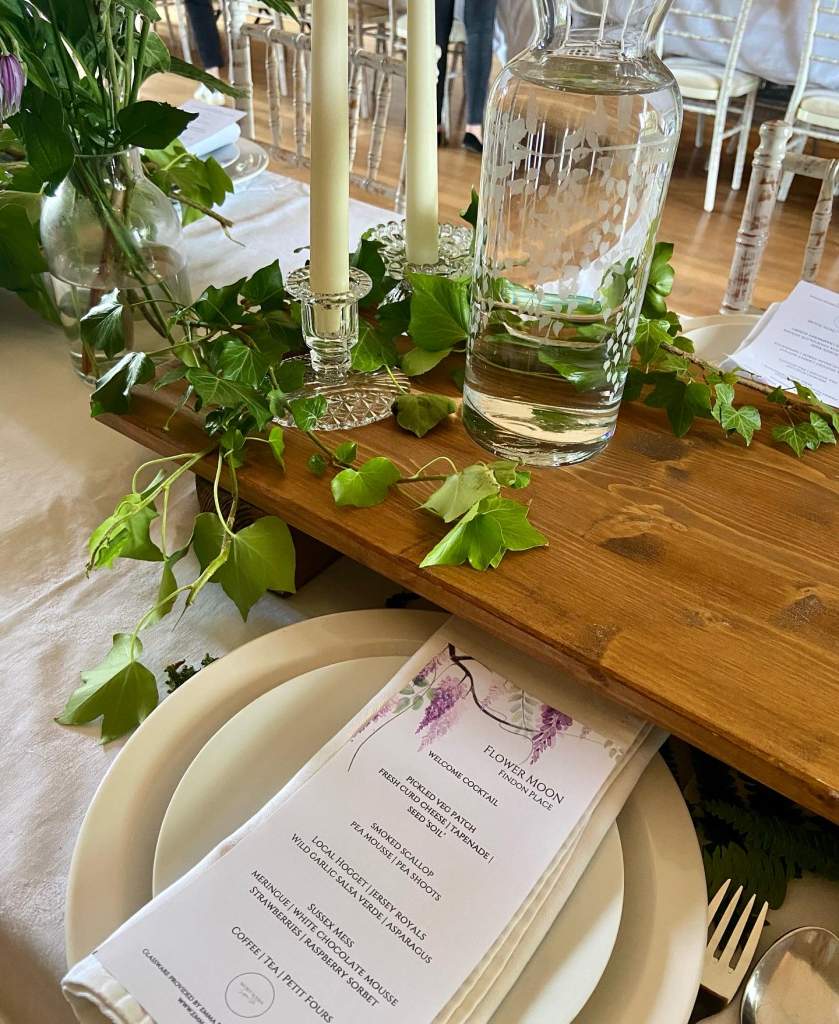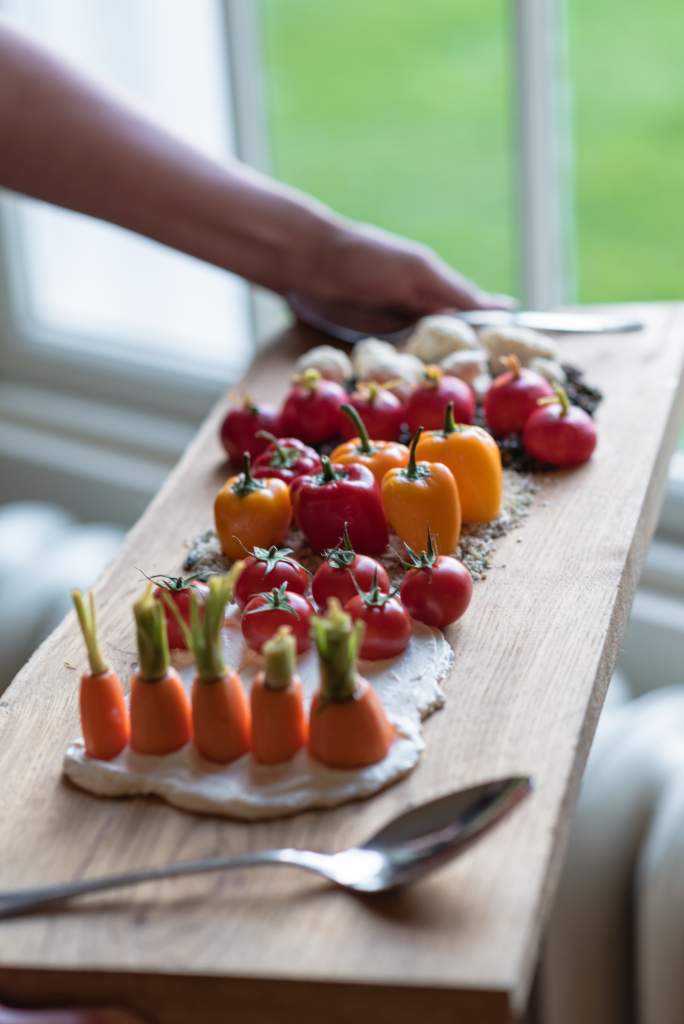 Guests then enjoyed seared scallop, pea puree, peas, pea tendrils and mint oil, served in a scallop shell. Main course was crispy hogget (second year lamb), braised for four hours, then crisped in a hot pan. Served with wild garlic salsa verde, crushed new potatoes and asparagus.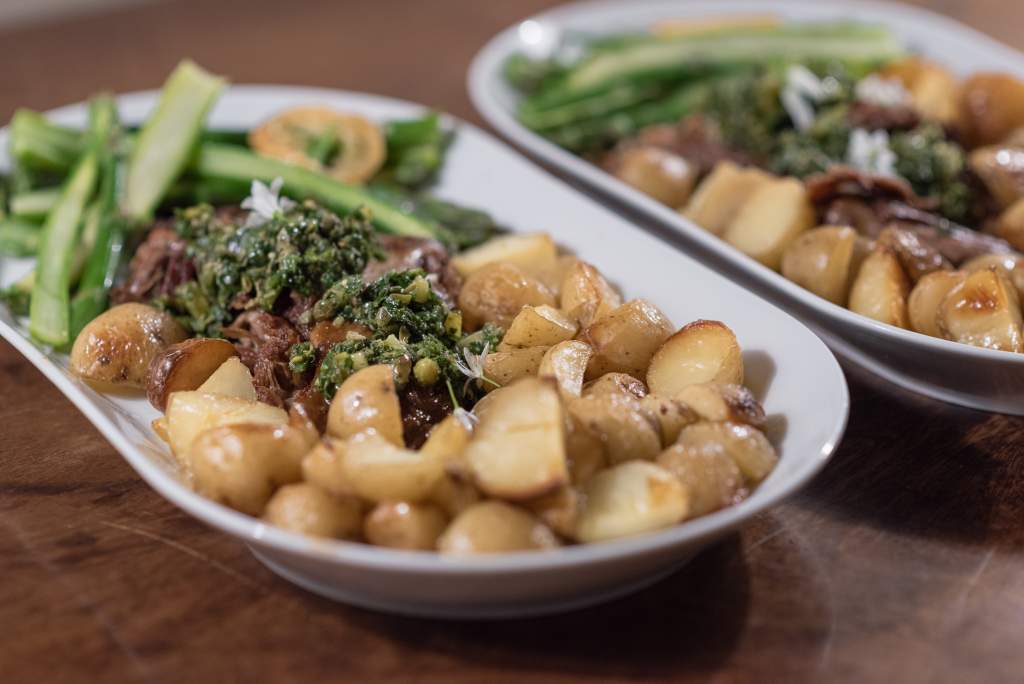 Dessert was a Sussex Mess: white chocolate mousse, raspberry sorbet, macerated, fresh and freeze dried strawberries, cream and meringue shards, followed by ruby chocolate and raspberry truffles.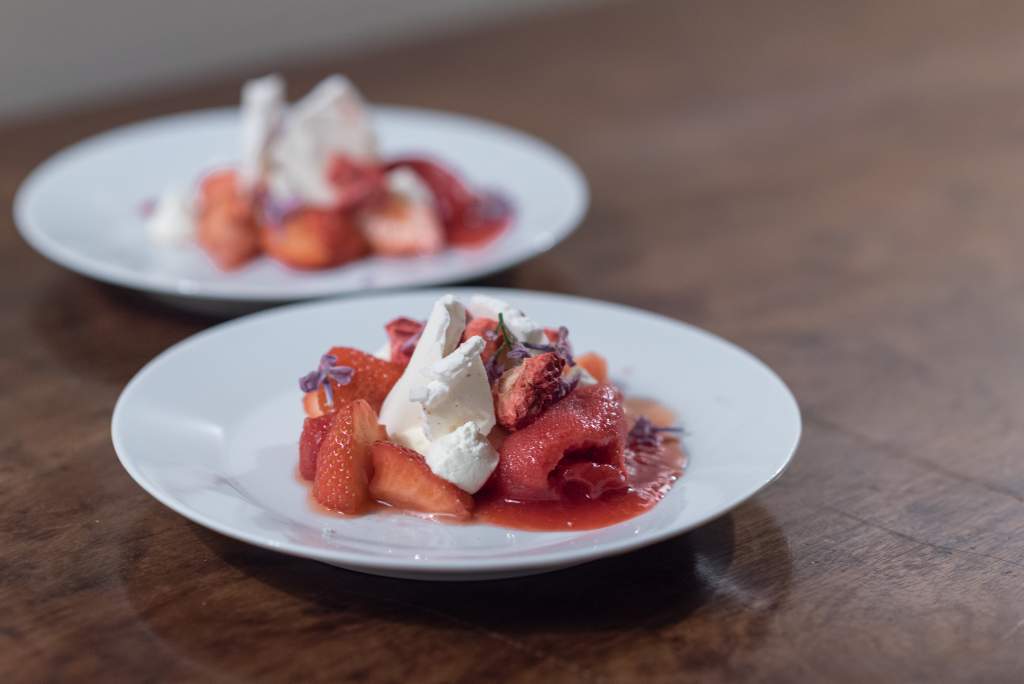 Thanks
Thank you Secret Sussex Supper Club for making the Silver Birch glassware look even more beautiful at this stunning event. We love your supper club style!
Follow Secret Sussex Supper Club on Instagram @secretsussexsupperclub. Sign up to their newsletter to hear about future supper clubs you can attend.