Heritage Luxe Collection – Luxury Splashbacks
Heritage Luxe Collection - Luxury Splashbacks
18th May 2022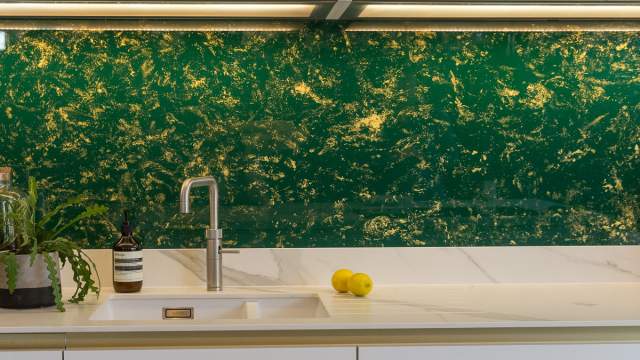 Heritage Luxe is a new collection of luxury splashbacks from decorative glass designer, Emma Britton. Tapping into modern surface trends, Heritage Luxe highlights textural metallic accents for a contemporary, glamorous look.  Each one is certainly stylish and unique for your home, hand painted by Emma.
Explore the look
Heritage Luxe splashbacks are available in four rich heritage shades, complemented by Emma's modern metallic finish. Not only is the collection beautiful, it's also a sophisticated finish for kitchens and bathrooms. Designs feature 22 carat gold, brass leaf and rose gold and have a subtly luxurious feel. Read on to explore Antique Peacock, Decadent Green, Romantic Rose and Warm Brass designs, the metallic details will sparkle in sunlight and glisten near water.
A departure from Emma's signature floral style, Heritage Luxe builds on Emma's expertise as a surface designer. Hand applied metallics already feature in a selection of her bespoke floral splashbacks; Heritage Luxe takes this popular technique into a new abstract look, available as a collection.
Meet the Heritage Luxe Collection – Luxury Splashbacks
Heritage Luxe is a versatile collection, you can certainly find a a design to suit your home:
Antique Peacock 
A real statement splashback. Antique Peacock brings in bright blues with rich accents of gold to your interior. Furthermore, the hand painted layered metallics will add tonal interest to your kitchen or bathroom. For real personality, pair with complementary coloured cabinets. On the other hand this statement splashback will also add contrast to a neutral space too.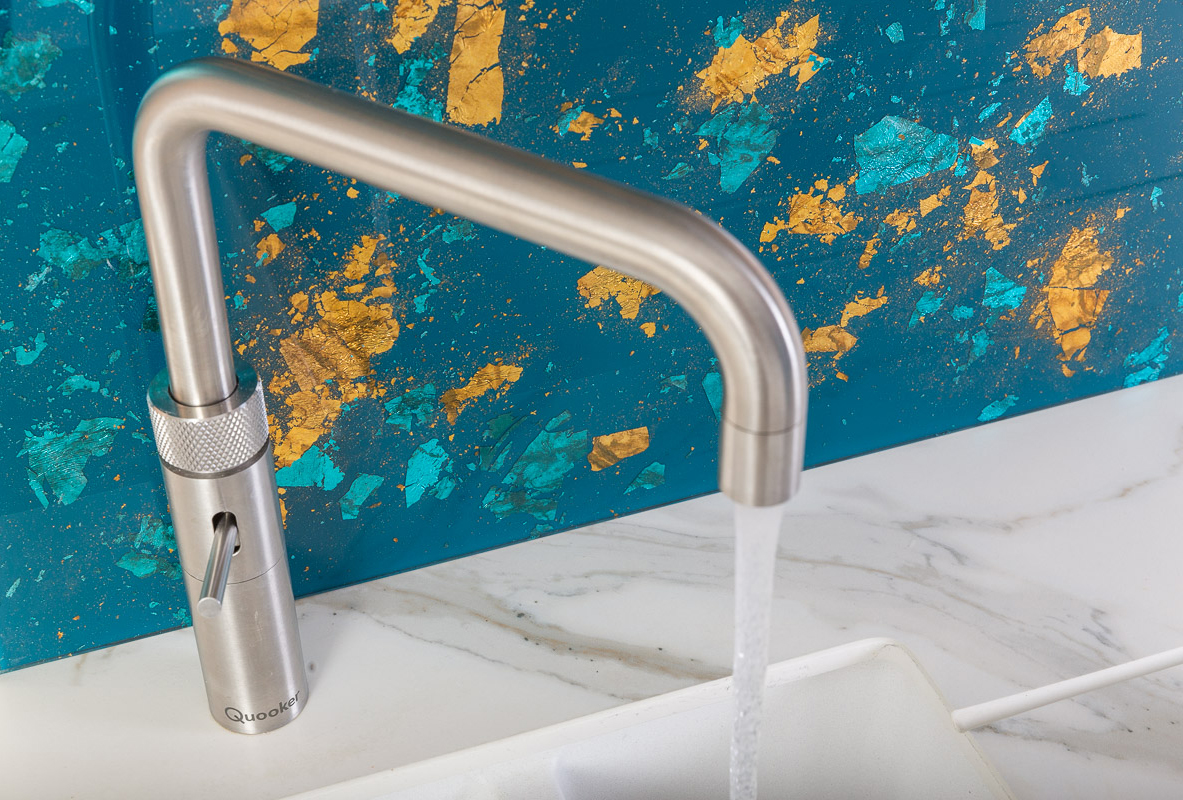 Decadent Green 
A classic heritage green, hand painted with strokes of 22 carat gold. The soft lustre creates a sophisticated look for your interior. Rich, luxurious and decadent, the colour is great for period homes.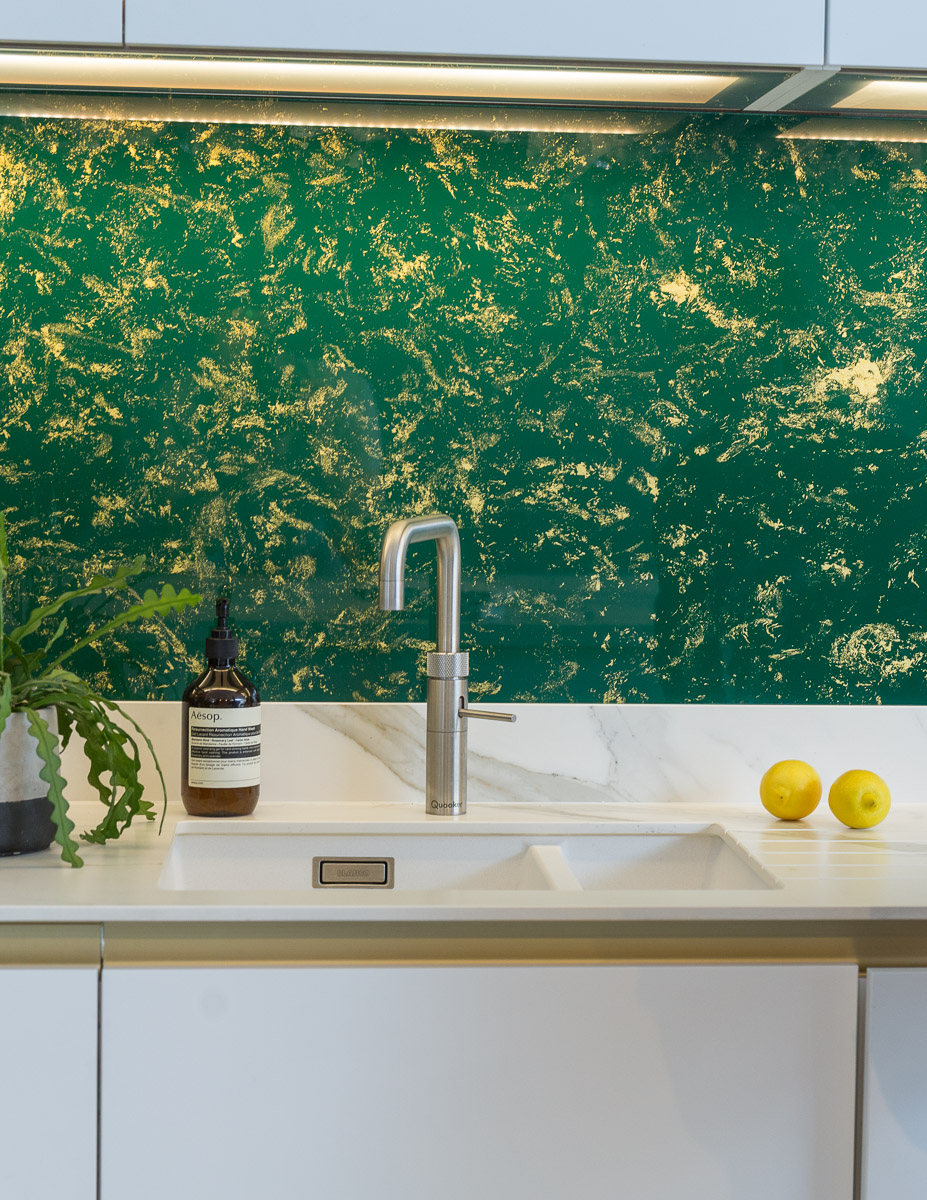 Romantic Rose
This rose gold splashback is great for a subtle hint of glamour in your kitchen with its modern metallics. A soft rose gold, hand painted by Emma on a neutral cream base.  Romantic Rose is a really contemporary surface design. Perfect for adding detail, warmth and texture to contemporary interiors, for example.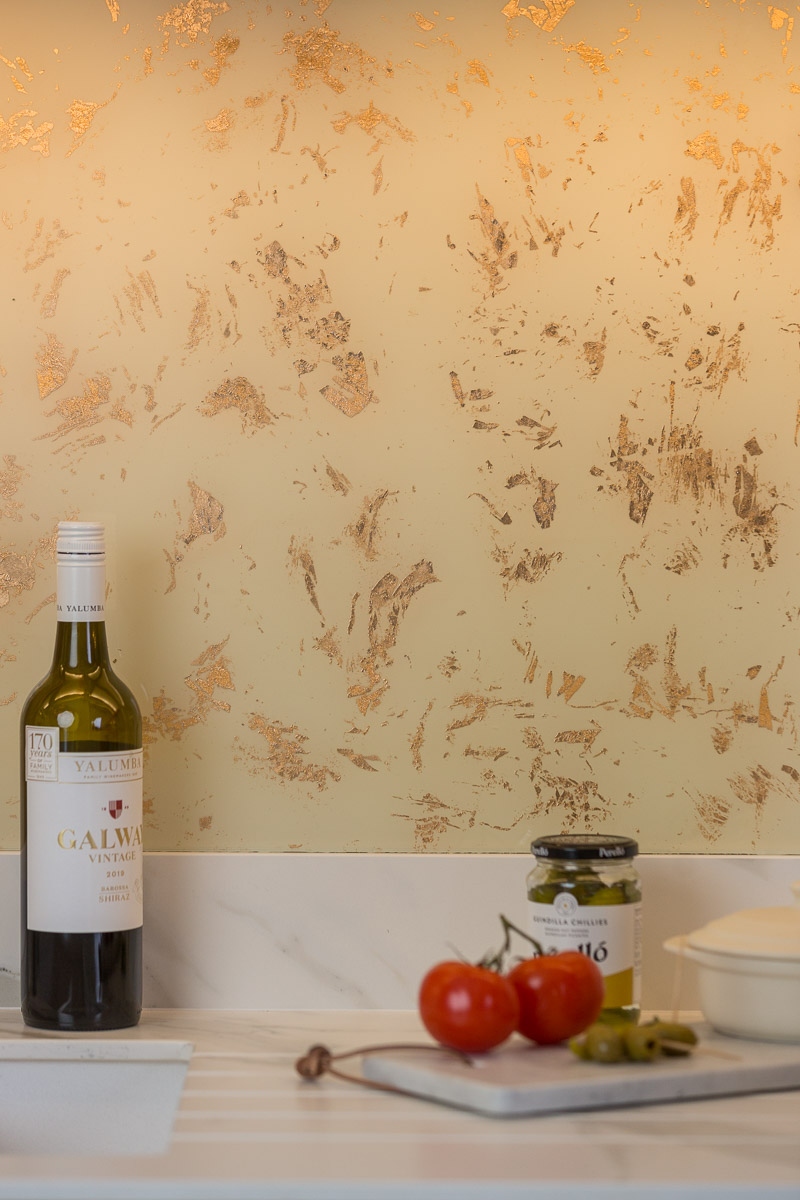 Warm Brass
A versatile olive coloured splashback. Complemented with hints of brass, hand painted in several tones. Beautifully blends with many different interior schemes. A gorgeous tonal look, Warm Brass is equally at home with dark painted shades and modern metals, or in bright clean spaces. Alternatively, try pairing with natural wood.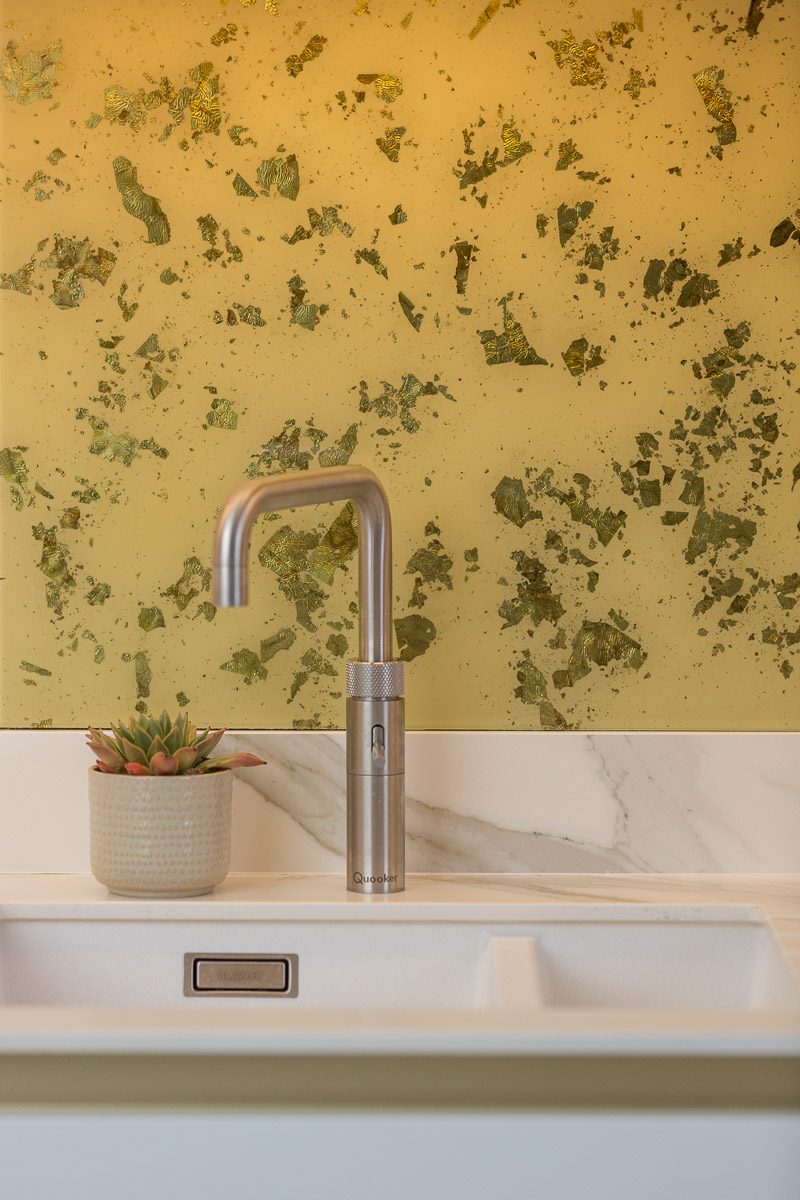 Order samples to explore the Heritage Luxe look in your home.
Get a Heritage Luxe Splashback Quote
Send your dimensions to emma@emmabritton.net for a splashback quote. Similarly, get in touch for design advice around styling your kitchen or bathroom with one of the Heritage Luxe looks.
You can also download our guide to creating a stylish kitchen with Emma's design advice and other looks here.