Festive Events Diary – Christmas Shopping with Emma Britton
Festive Events Diary - Christmas Shopping with Emma Britton
20th October 2022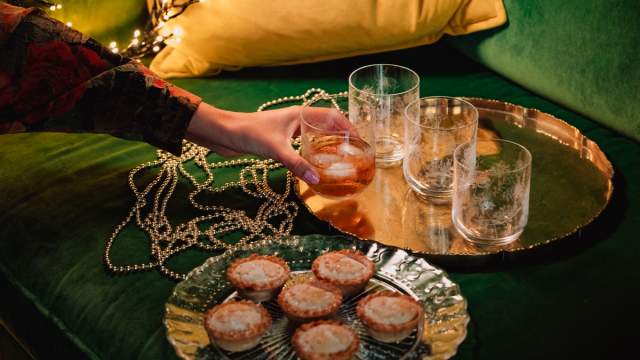 We've got our festive events diary sorted and hope you'll join us in the run up to Christmas for shopping, good cheer, mince pies and more. Put our events below on your calendar now and look forward to the season with Emma Britton.
At the events will be all your favourite gift items including Emma's hand designed and decorated glassware. Coveted homeware pieces, vibrant trays and tea towels will also be there. We've definitely got a pattern to suit someone you're buying for, even the hardest to please. A warm welcome and lots of festive cheer awaits you if you come along to any of the below. So read on.
Personal Shopping Service
This year we've extended the personal shopping service we give face to face at Christmas markets and other events to our online customers. Call the studio (+44 (0) 7565 300065) if you just need a second opinion or to want to find out what other people like to gift from Emma's collections. No pressure to decide there and then either, just a really friendly service we can offer as a lovely independent business.
Festive Events Diary Dates
Chelsea Physic Garden Christmas Fair, London
Thu 24th (10am – last entry 4pm) — Sun 27th November (10am – last entry 3pm)
Along with food, drinks and plenty of cheer, there's something for everyone at this ultimate Christmas shopping event, the first time Emma Britton glass, homeware and gifts are exhibiting at the Chelsea Physic Garden Christmas Fair.
Booking recommended.  Limited walk up tickets available. Do feel free to chat Splashback projects for the new year too.
Chelsea Physic Garden, London, SW3 4HS
Craft Fair Contemporary 2022, Nottingham
Fri 2 Dec, 5-8pm (preview eve) | Sat 3 Dec, 10am – 6pm | Sun 4 Dec, 11am – 5pm
I will be at Nottingham Contemporary's, 'Craft Fair Contemporary' with all my Emma Britton glassware, gift sets and other great homeware Christmas presents. Shop and take home.
Do feel free to chat Splashback projects for the new year too.
Nottingham Contemporary, Weekday Cross, Nottingham, NG1 2GB
Festive Events Diary
Follow all the Christmas event action on instagram @emmabrittondecorativeglass and facebook EmmaBrittonDecorativeGlassDesigner
Sign up to our newsletter at the bottom of the homepage to be the first to hear about anything extra special this Christmas, that we only share with our subscribers.