Colour Friday! 25 November 2022
Colour Friday! 25 November 2022
24th November 2022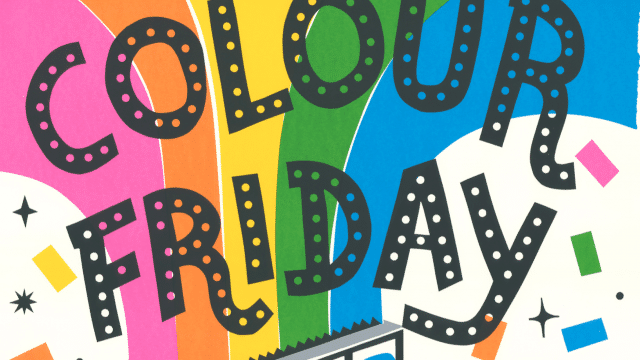 The new and independent alternative to Black Friday is Colour Friday, taking place for the second year running today – Friday 25 November. There is great value in shopping small, so read on!
Colour Friday is part of Holly Tucker's Campaign Shop Independent. It inspires the nation to shop thoughtfully, independently and colourfully. Swap some of your usual Christmas spend to small businesses instead this year. Be part of a change. If you're up for a world that isn't fixated on big, and sometimes not genuine discounts, and want to support designers and makers that bring colour to grey, this is your day to make a difference.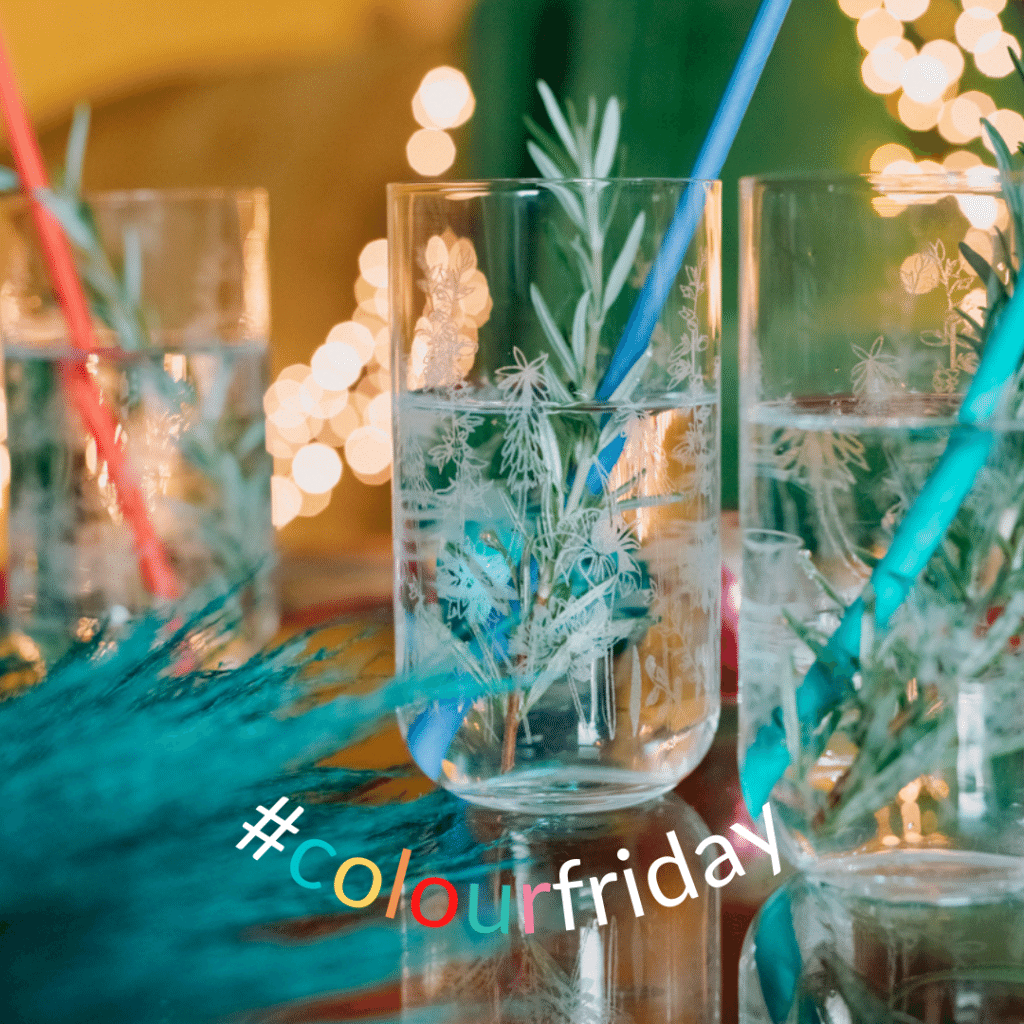 As a small business, we're of course in favour of this splendid campaign. Especially when 89% of shoppers report that they find Black Friday highly stressful*. Christmas gifting is meant to be enjoyable and we love to make it so with the personal service we can offer you, the little touches you'll find in your parcels, such as a hand written note or no peeking until Christmas sticker on the box, as well as the unique presents inside.
Don't forget that little gestures go a long way, so buying less but better is not only great for the purse, it's more environmental too. Finding special presents that give long after opening is feel good gifting. Just read our reviews, people genuinely love using the glassware – everyday and for special occasions – exactly what it's designed for.
Exotic Floral Wine Glasses, Set of 4 £59
Are you in?! Follow the campaign @hollytucker   #ColourFriday #CampaignShopIndependent