Building a Brand with Brilliant People. Emma Britton Decorative Glass Designer, Celebrating 10 Years
Building a Brand with Brilliant People. Emma Britton Decorative Glass Designer, Celebrating 10 Years
5th May 2021
Building a brand; the Emma Britton Decorative Glass Designer that you know today has always been about gently nurturing something unique and different. Many individuals have lent their support in all kinds of ways over the past 10 years to help achieve this. There are people who've trusted in the work I do from the very outset, helped tell it's story or been the inspiration for new designs and direction.
In celebrating 10 Years of Emma Britton Decorative Glass Designer, it just wouldn't be right not to introduce just a few of them. By way of thanks and because they have quite simply enriched the story.  Enjoy reading their memories, reflections and some of their favourite designs for a lovely and different perspective on this proudly independent business.
The first of our profiles is:
Yvonne Lishman, Photographer
Yvonne is the talented Photographer behind the iconic 'Up The Garden Path Collection', 'Blue Hydrangea' brand image. Much loved, it helped shape the brand identity and bring it to life. Yvonne's incredible lifestyle imagery has continuously told my design story ever since.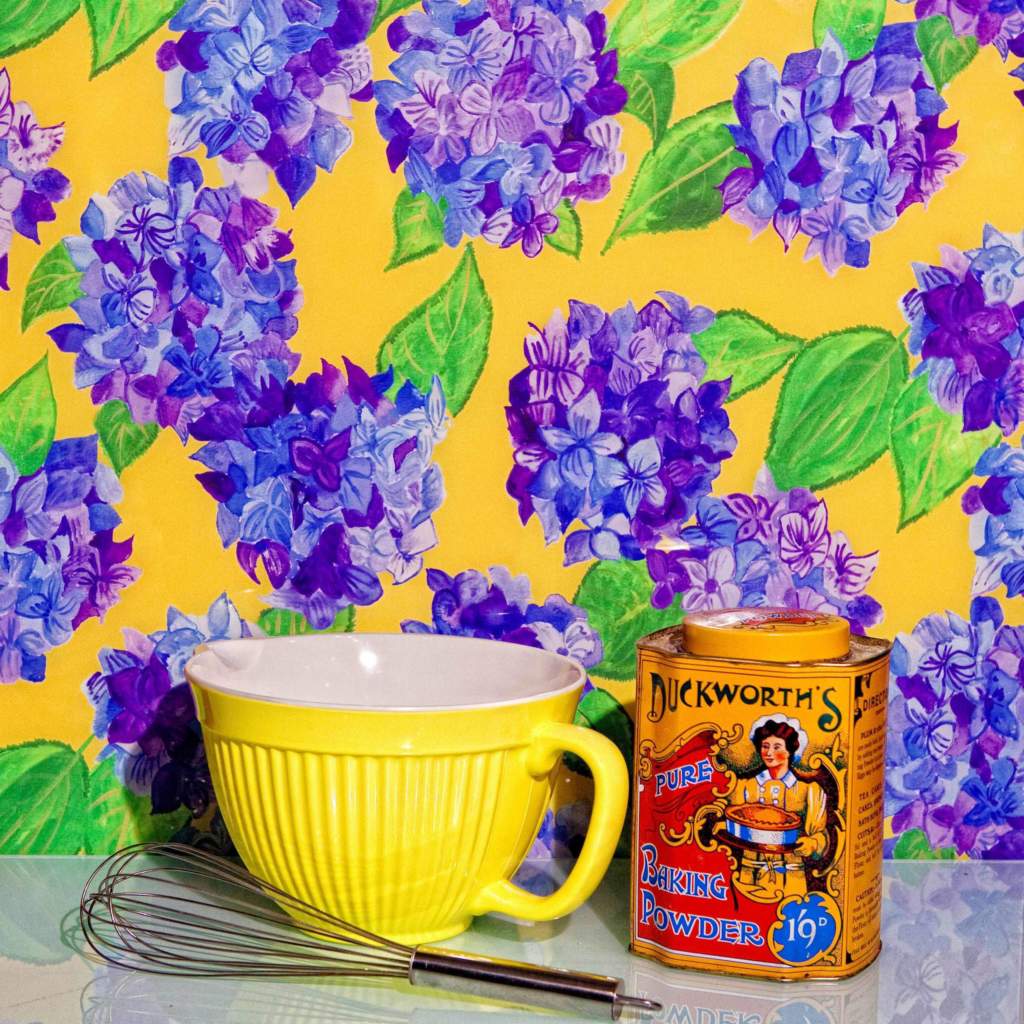 Building a brand through photographs and working with Emma
Right from the start, Emma and I seemed to know what the other was thinking when it came to the style of photography that would work for building a brand. We have such fun together and I feel really creative when I work with her. I never feel I'm just following a brief and operating a camera, our work is really collaborative. I could happily work on Emma's shoots every day of the week!
Favourite photo shoot over the last 10 years and why?
This is hard. I love them all. I'd say the stand out was our trip to Hampstead, London to photograph one of Emma's Splashbacks. As we walked down to the kitchen of the 5 storey town house, we passed through the family living room. It was full of beautiful and varied art works all from British designers. Emma said the couple always supported British designers, which filled me with admiration for the couple but most of all I felt so happy for Emma. I thought 'oh yeah, Emma is a British designer, how cool is that.' I felt so proud of her and completely honoured and humbled that I was her photographer.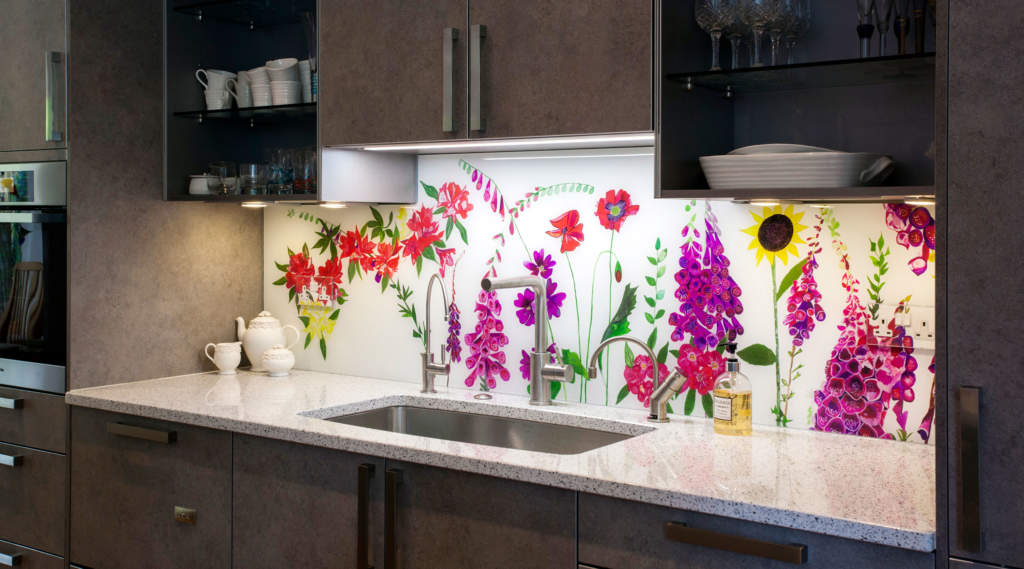 Favourite design or product 
I love Emma's bespoke whimsical Splashback. It's so pretty and clever. Shooting the bespoke Splashbacks is the best. I study them for the detail shots, because I always find something like a bird hiding or a tiny butterfly, or a pattern, and I think wow. When I get in close and find something I wasn't expecting I just think 'genius'.
Emma's Crystal Coloured Tulip Tumblers and The Gardener's Tray, Kohlrabi from her 'HomeGrown' Collection are my favourites. The colours in the tray are just awesome. It's the loveliest tray I've ever seen, it's so happy and vibrant.
You can see more of Yvonne's brilliant work at www.yvonnelishmanphotography.co.uk