Autumn Recipe – Valentine Warner's Blackberry Eton Mess
Autumn Recipe - Valentine Warner's Blackberry Eton Mess
29th September 2020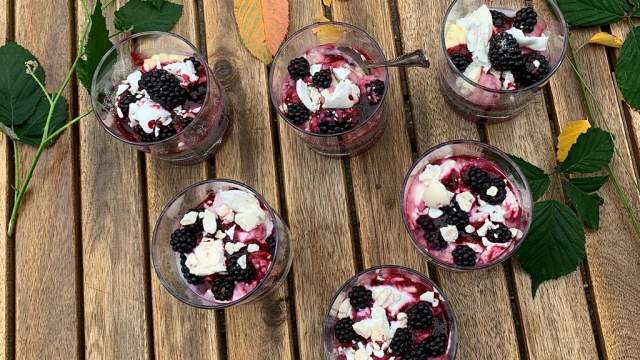 An Autumn recipe to enjoy is where the Journal is focussed this month. Valentine Warner's 'Blackberry Eton Mess' is the perfect way to use up any you've previously picked and have tucked away in the freezer. We're showing you how to style this up in Emma's Meadow Tumbler Glasses at the end of the feature. We're also looking forward to crunchy leaf walks and filling our pockets with conkers. How about you?
Autumn Recipe –
Blackberry Eton Mess 
We're excited to share Valentine Warner's Blackberry Eton Mess Recipe, with his kind permission. This is the perfect make to enjoy on a lazy autumn afternoon. Pair with a good book, pull up a blanket and you're good to go.  
Emma's Meadow Tumbler Glasses make this desert look relaxed and effortless with their organic design. We hope you enjoy making and (more importantly) savouring this twist on a classic pudding.  Meadow Tumblers are available in sets of Four to serve at a small gathering (at a distance right now!). If there's just a couple of you, a gift set includes Two Glasses and a Carafe (for a little pitcher of something to complement your sweet).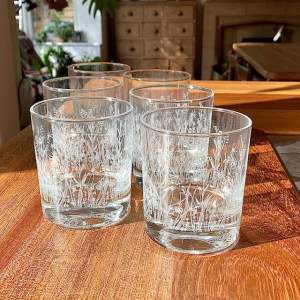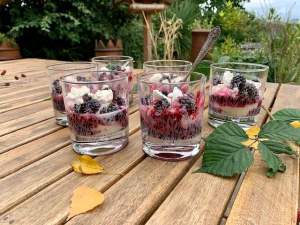 Shop Meadow for the Autumn Recipe
Hand designed by Emma, 'Meadow' is a collection of glassware with a relaxed, organic look.  The range is available on the website and includes a Carafe, Hi Ball Glasses, Gift Set options as well as beautiful Wine Glasses in a set of 6 and individually. And of course, the Tumblers featured for this recipe.
Book Competition
A lovely book to enjoy with Valentine's recipe is his latest publication, ' The Consolation of Food' . You can win a copy in our  Instagram competition (@emmabrittondecorativeglass). It's a storybook and cookbook for the modern world that recognizes the affirmative powers of time spent foraging or fishing for ingredients, and of cooking; to soothe the soul, to lift spirits and to celebrate the pure life-changing and life-affirming joy of good food. It is comfort food in the truest sense of the word and includes 75 recipes dear to Valentine's heart.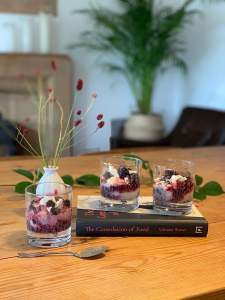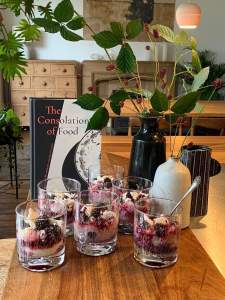 Make the Autumn Recipe
Taken from Valentine Warner, Eat Seasonably.
 
The Meringues
   
The Blackberry Puree

Assemble the Autumn Recipe