ACHICA splashback sale LIVE Wed 23rd – Fri 25th Nov 16
ACHICA splashback sale LIVE Wed 23rd – Fri 25th Nov 16
18th November 2016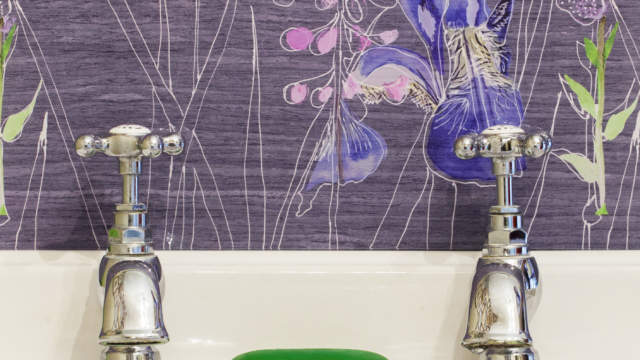 Splashback Sale and discounted homewares! Luxury Lifestyle brand ACHICA and Emma Britton Decorative Glass Designer products are now available in a special mini sale. Most of my product range* is included. So, if a new splashback, glassware or other homeware has been on your radar for a while, now is the time to buy at a discounted price.  This sale starts on Wed 23rd Nov and continues until midnight on Fri 25th Nov 16. We have reserved limited stock especially for the sale, including the popular glassware range and new matching trays.
I have featured 12 patterned glass splashback designs in the sale including the much loved 'Foxglove' and 'Watercolour in Grey'. These are available in 3 different sizes; 60cm w x 60cm h, 80cm w x 70cm h, 95cm w x 75cm h. As always, every splashback will be made to order in the Emma Britton Decorative Glass studio.
Splashback Sale…
There is still time to order and install a new splashback before Christmas, so make that update to your kitchen today!
Designs available are:
Get in touch before the Splashback Sale starts…
Get thinking and planning now and get in touch with any questions prior to the splashback sale going live. Email me at emma@emmabritton.net to ensure you don't miss out. In order to take advantage of the sale, you need to be signed up to ACHICA. If you also recommend a friend to join, you will receive an extra £10 off your purchase.
'I really love Achica and am always chuffed when I manage to buy a brand I covet at a bargain price. I use it as a source of designer pieces for my home and for presents for my style savvy friends' Emma Britton
*sale excludes our Poppy wallpaper and Foxglove tea towel