Splashbacks for Modern Kitchens
Splashbacks for Modern Kitchens
12th May 2022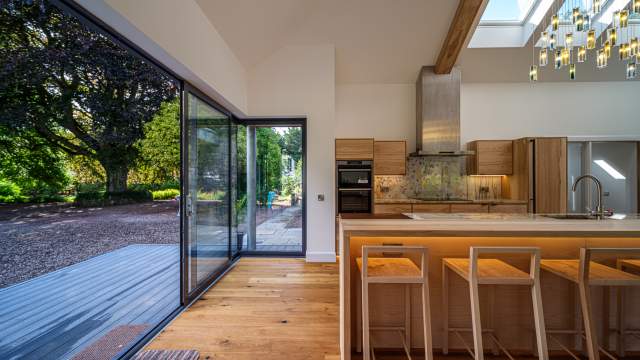 Over the past eleven years Emma has worked on a whole range of different design briefs, including splashback projects for modern kitchens. These splashbacks have bought in subtle hints of colour and texture to kitchens with a more contemporary feel.
A keen advocate of cohesive interior design, Emma's splashbacks will always be an integrated look to suit the style of your kitchen.  There are many ways to do this from matching colours and textures to creating a complementary statement, designing to reflect the era of the house or its surroundings. 
Splashbacks for Modern Kitchens
The primary function of a splashback is to protect your walls from marks and spills caused by food prep and cooking. You want it to be durable and easy to clean, but aesthetically beautiful and right for your kitchen design.
The following pieces designed by Emma Britton showcase how different splashbacks for modern kitchens work with their interior. Plus some additional things to consider when choosing your splashback.
1. A colour which tones with your worktops or cupboards keeps the space feeling neutral, grounded and sophisticated. Emma's bespoke splashbacks can add texture inside the glass for added interest, keeping the front surface easy to wipe clean.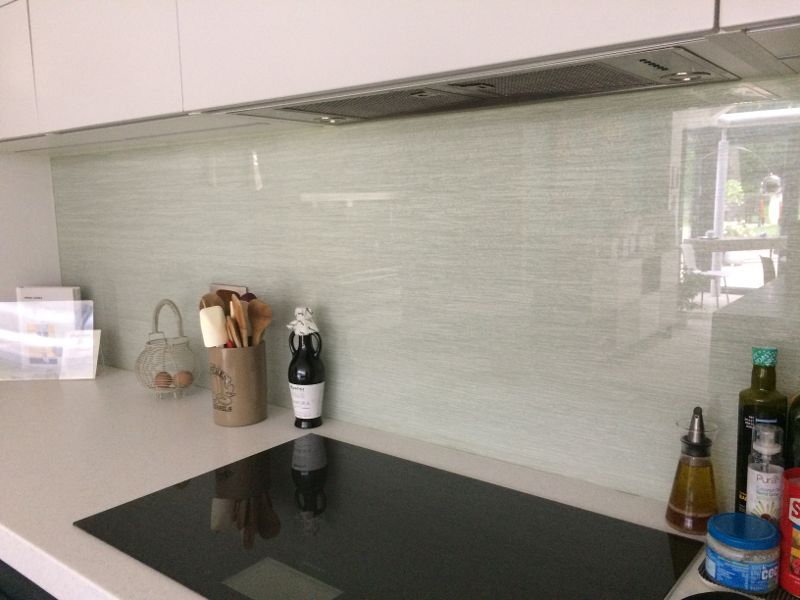 2. A modern kitchen doesn't have to mean minimalist. This contemporary space by Scottish kitchen designers Angus & Mack has a beautifully cohesive piece by Emma, picking out the rich tones and colours and the fauna found in the local landscape.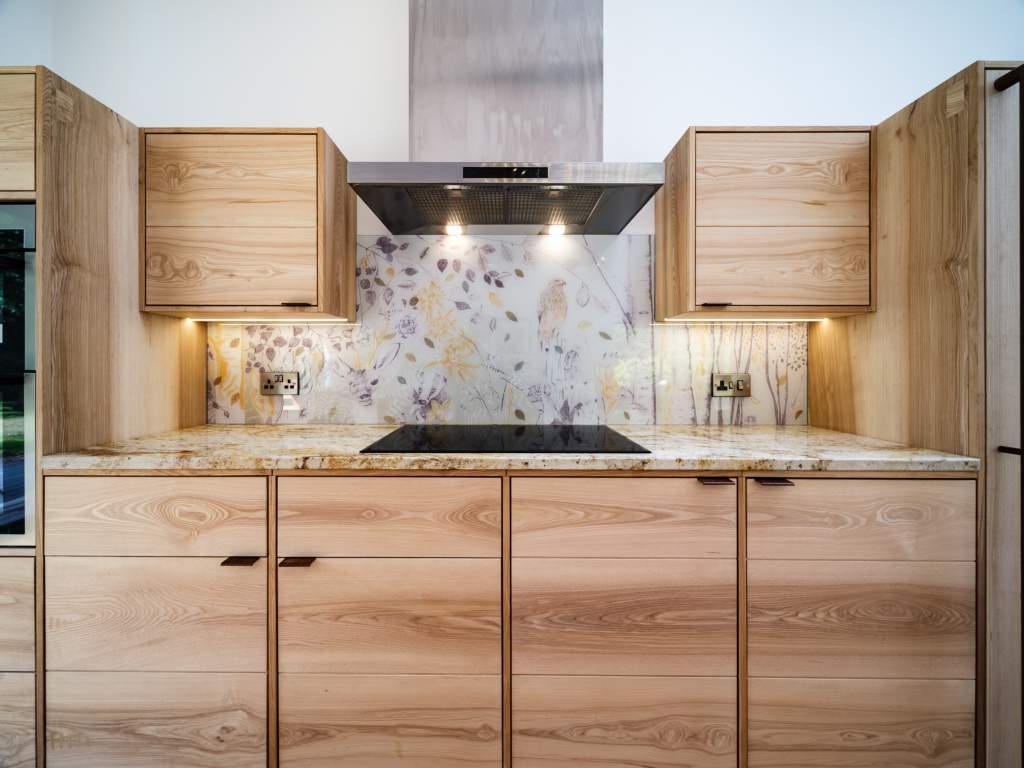 3. Mint Geo in Maple from Emma's Maple Collection is a heritage pattern with a modern colourway. Paired here with modern materials including white gloss and raw cast concrete creates a  contemporary look.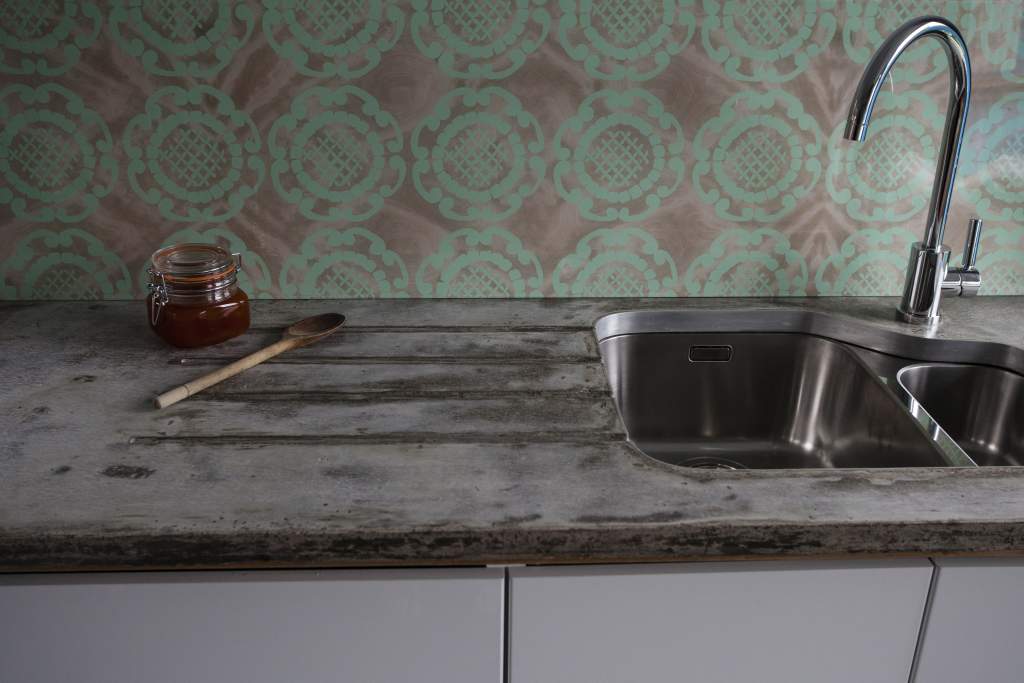 4. Modern glass splashbacks need not be the reserve of kitchens, they also work really well in bathrooms. Emma's Plant Life in White taps into the continuing trend for house plants and terrariums, and feels so contemporary. Order your sample. Also available with a blush and black background.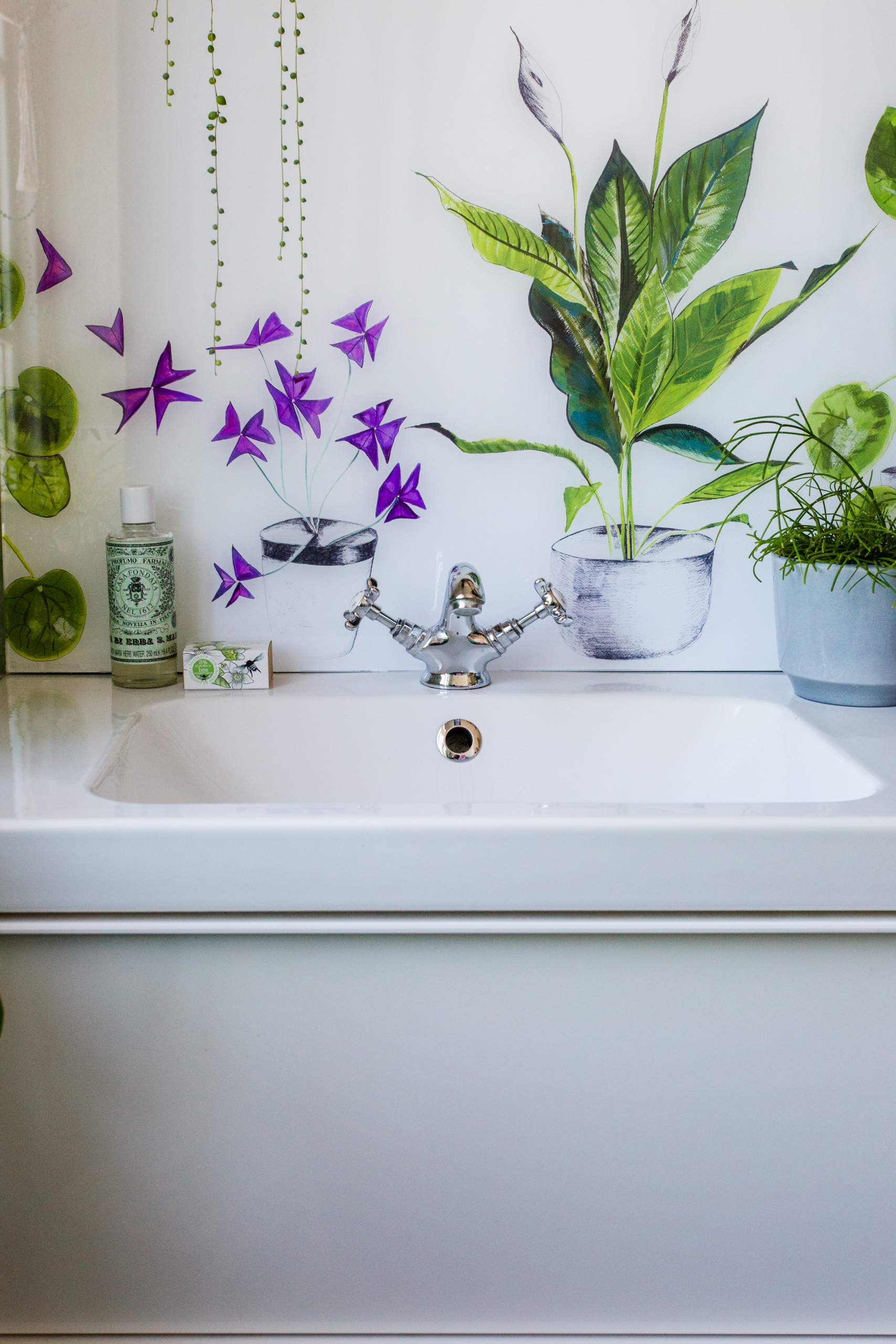 Get in touch
To discuss your glass splashback for a modern kitchen, get in touch here or emma@emmabritton.net, or order a sample.