New splashback collection launching in June at RHS Chatsworth Flower Show
New splashback collection launching in June at RHS Chatsworth Flower Show
17th May 2018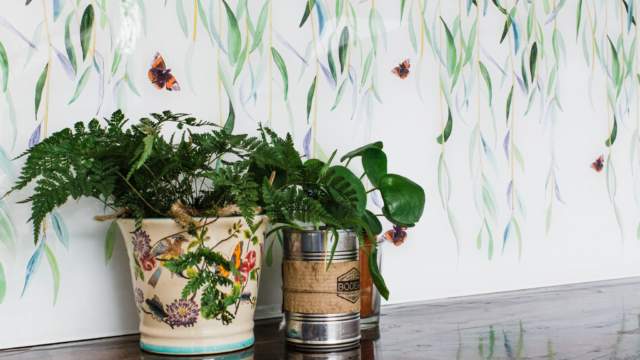 Emma is launching a brand new splashback collection. 'GLASSHOUSE' which follows on from Emma's love of garden and country flowers with something a little more dramatic – black iris, willow, orange Fritillaria imperialis, Oxalis triangularis and pilea all destined to make dynamic and beautiful splashbacks. This new collection has been inspired by the opulent orangeries found in period country houses and the skill of show gardeners who curate flowers to make the most spectacular displays having lovingly tended each plant from seed in the greenhouse. This is all brought up to date by the trend for terrariums, small gardens inside a miniature glass container and having house plants, a touch of greenery inside especially for those who don't have a garden.
Here is a preview of the new designs which have been featured on Real Homes magazine's blog
If you'd like to pre-order one of these designs please get in touch.