Mentoring Opportunity! Emma Britton Decorative Glass Designer: Celebrating 10 Years
Mentoring Opportunity! Emma Britton Decorative Glass Designer: Celebrating 10 Years
9th June 2021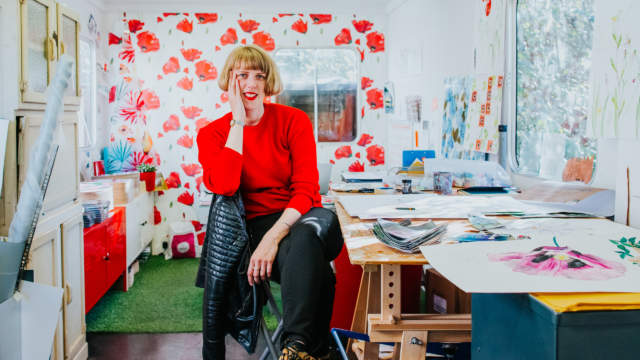 As part of celebrating 10 years of Emma Britton Decorative Glass Designer I'm opening up a mentoring opportunity for one new, aspiring or pre-start business. It's a way of giving something back and recognising the people who've helped me over the years. Like a lot of entrepreneurs, my 25 year old business self learnt most things independently. But I've also had some great mentors.  In my 10 years in business years I've picked up just a few skills, and have lots of knowledge and experience I'd really love to share to help others make their mark.
Who
If you are a new product based UK business, with creative and ambitious plans, I'm offering 4 x 1 hour sessions of free mentoring per month (August onwards). Whether you are pre-start; or in your first month or year of trading, if you want some impartial guidance on everything from managing your cashflow to gaining traction, this is for you. Use the opportunity to discuss challenges, set some big goals and analyse where you are now to help shape the future.
Why me?
I've won every piece of funding I've gone for, competitions and awards; growing my business year on year in turnover and profit. I've overcome challenges from supply chain breakdown to in-house production and am known for unique product collections, service and great design brand collaborations.
If you'd like 4 hours of free mentoring, email:
helen@emmabritton.net with the title 'Mentorship Opportunity' by 30 June 2021.
You must include:
your business name,  idea / concept
3 images that represent your business
any website address and social handles
why you would like this mentoring opportunity
3 businesses will be shortlisted to take part in an informal interview w/c 5th July 2021. Emma will then select the business best aligned to her unique skills and expertise that she can support the most.