Latest Press Features!
1st March 2019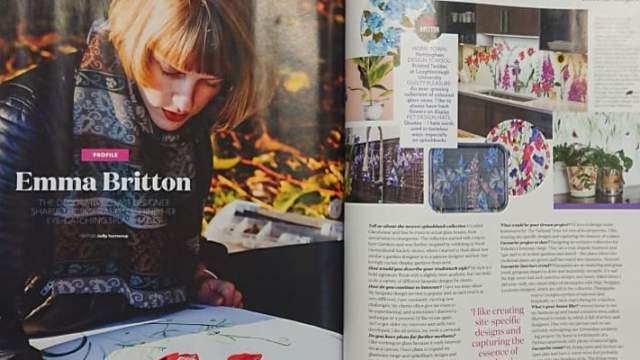 Emma started the year by winning Best of Houzz 2019 again for four consecutive years of excellent glass splashback reviews, it really means a lot to have been voted for this award, and I am lucky to have such wonderful clients to work with, if you are thinking about ordering an original splashback, please do read the reviews here.
I have been lucky to have been recognised a lot in the press, including a fabulous double page spread in 'Essential Kitchen Bedroom & Bathroom' Magazine as a featured designer.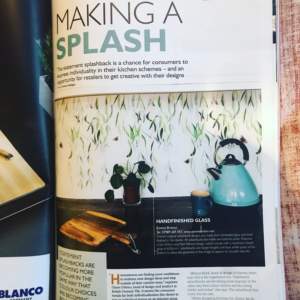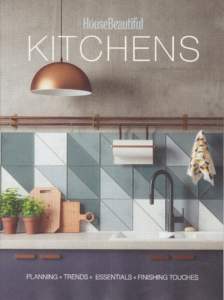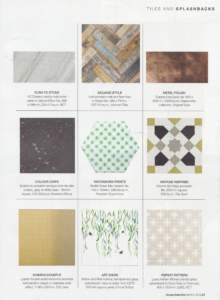 Celebrating what makes my hand-crafted designer glass splashbacks original and unique. 'Willow in Red Admiral' glass splashback was  featured in the March trade issue of EKBBusiness aimed at kitchen retailers. House Beautiful Magazine also featured 'Willow in Red Admiral' from my GLASSHOUSE Collection.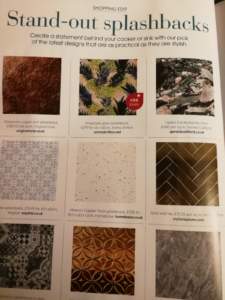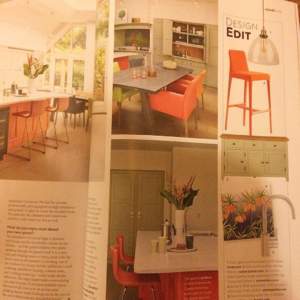 Both 'Sunset in Blue' glass splashback from the GLASSHOUSE Collection and 'Pineapple' glass splashback from the 'Pineapple Sticks' Collection were featured in March's KBB magazine, including selected as #kbbloves
If you are interested in finding more out about my process and how I work, you can read Sara from Fresh Design Blog 'In a glass of her own' interview with me