Timely 'HomeGrown' Collection launched by Emma Britton. Pre-order original RHS Chelsea 2020 designed homewares NOW!
Timely 'HomeGrown' Collection launched by Emma Britton. Pre-order original RHS Chelsea 2020 designed homewares NOW!
20th April 2020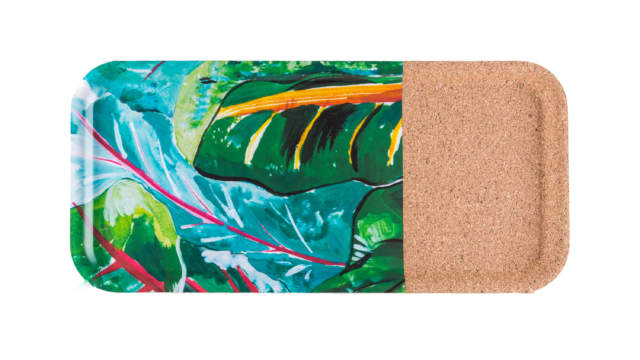 'HomeGrown' is a timely new collection by Emma Britton. Two homewares items from this forthcoming range, 'The Gardeners Trays' are now available to order on pre-release. Designed to land at this year's RHS Chelsea Flower Show, both trays feature striking imagery and painterly details. Too good to keep hidden, they have been unveiled to enjoy in limited numbers. Anyone needing some colour in their life right now should definitely turn their attention shopping them online!
HomeGrown businesses need you now! Support small business and place your order today.
Originally designed for launch at this year's prestigious Chelsea Flower Show by The Royal Horticultural Society, the root of inspiration for Emma's 'HomeGrown' Collection comes from her debut there in 2019.
'The Gardener's Trays' are the first items to be revealed in this new lifestyle collection and depict the sculptural forms and architectural leaves of Kholrabi and Chard. The resulting pieces are versatile and modern homewares, both timely and uplifting. Growing your own veg at home; however small the plot or container, has become more popular than ever. Not only to keep food shopping local and slow the carbon footprint but as an incredibly positive and productive thing to be doing right now too.
The original designs of Kohlrabi and colourful Chard mixed leaves were hand-painted by Emma for each of the trays.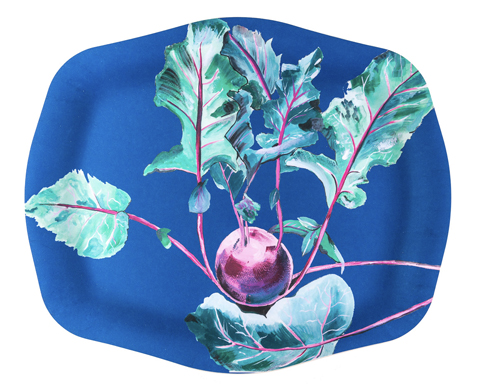 The Gardener's Tray Large £37
Designed with the kitchen gardener in mind, this unique tray features striking Kholrabi. This vintage style tray is perfect for carrying food and drinks between the kitchen and garden. Hurry, only 10 available!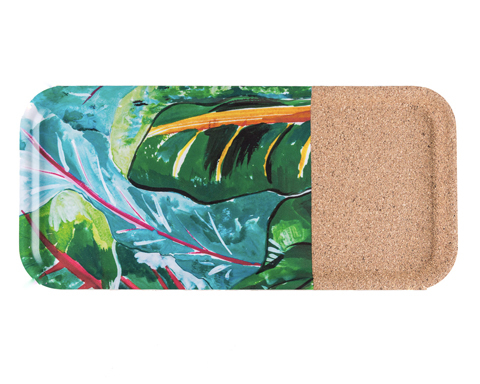 The Gardener's Tray Small £24 
This small rectangular tray has a stylish and unusual design feature with non-slip cork detail and handpainted Chard leaves. Its handy size makes it a really versatile choice. Use it to grow mood-boosting plants on your windowsill or load with a cuppa (and biscuit!) to enjoy in the sunshine. Want to be the first to have one? Only 14 available!
Order details
Pre-ordered trays will be posted out by end of May to coincide with what would have been one of the gardening events of the year. The RHS Chelsea Flower Show 2020. Look out for more designs in Emma's 'HomeGrown' Collection that will be launching soon. See Emma at the RHS Chelsea Flower Show 2021!
PRE-ORDER/SHOP Trays | Large | Small
MORE Inspiration…
With a little more time right now, I'm planting my first vegetable garden at home. This is very much with the help and advice of green-fingered friends (at distance). Instagram is great way to find supplies and also offers a wealth of inspiration! I'm particularly liking @aaronbertelsonofficial (Grow Your Own Fruit and Vegetables in Pots @phaidonsnaps). Look at my instagram stories where you will find all my favourite current sources.