Green Kitchen Ideas
16th February 2023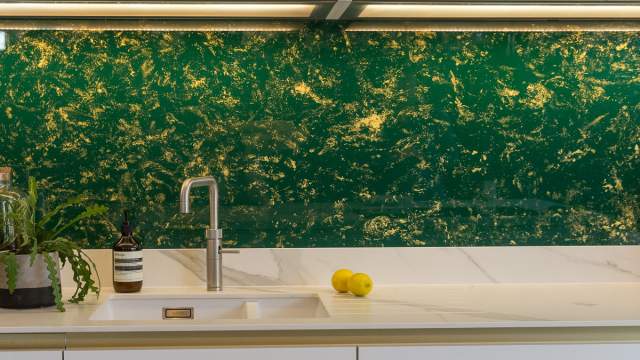 Green is a beautiful and timeless colour choice, find some wonderful green kitchen ideas from Emma Britton to celebrate these verdant shades and bring the feeling of spring indoors. One of the reasons green is so popular is because of its link to nature. Surrounding ourselves in shades that symbolise it, along with growth and renewal is a popular interiors choice and great for wellbeing.
In this feature you can gather ideas for pairing and contrasting beautiful Emma Britton splashback patterns with cabinetry, wall colours and more to bring a shade of the season into your home.
Green Kitchen Inspiration
Green is one of Emma's favourite colours to choose for kitchen cabinetry because it is confident and timeless. There are so many different shades and each will give you a completely different look.  Choose dark green for period style, olive green to add some retro to your interior or light green to bring nature to your space. There are plenty of splashback patterns in my collections to complement green cabinetry.
Green pairs really well with white. Use white as an opposite colour e.g. worktops or walls and add more or less to tone down the overall green impact, depending on your personal preference. You can't beat the clean and crisp effect that pairing these two colours creates. 
Ignore the saying that 'blue and green should never be seen' in design, they are friends. Blue complements green as an accent colour and in a green kitchen blue is a good choice for accessories from textiles to appliances. This will also avoid things looking too matchy.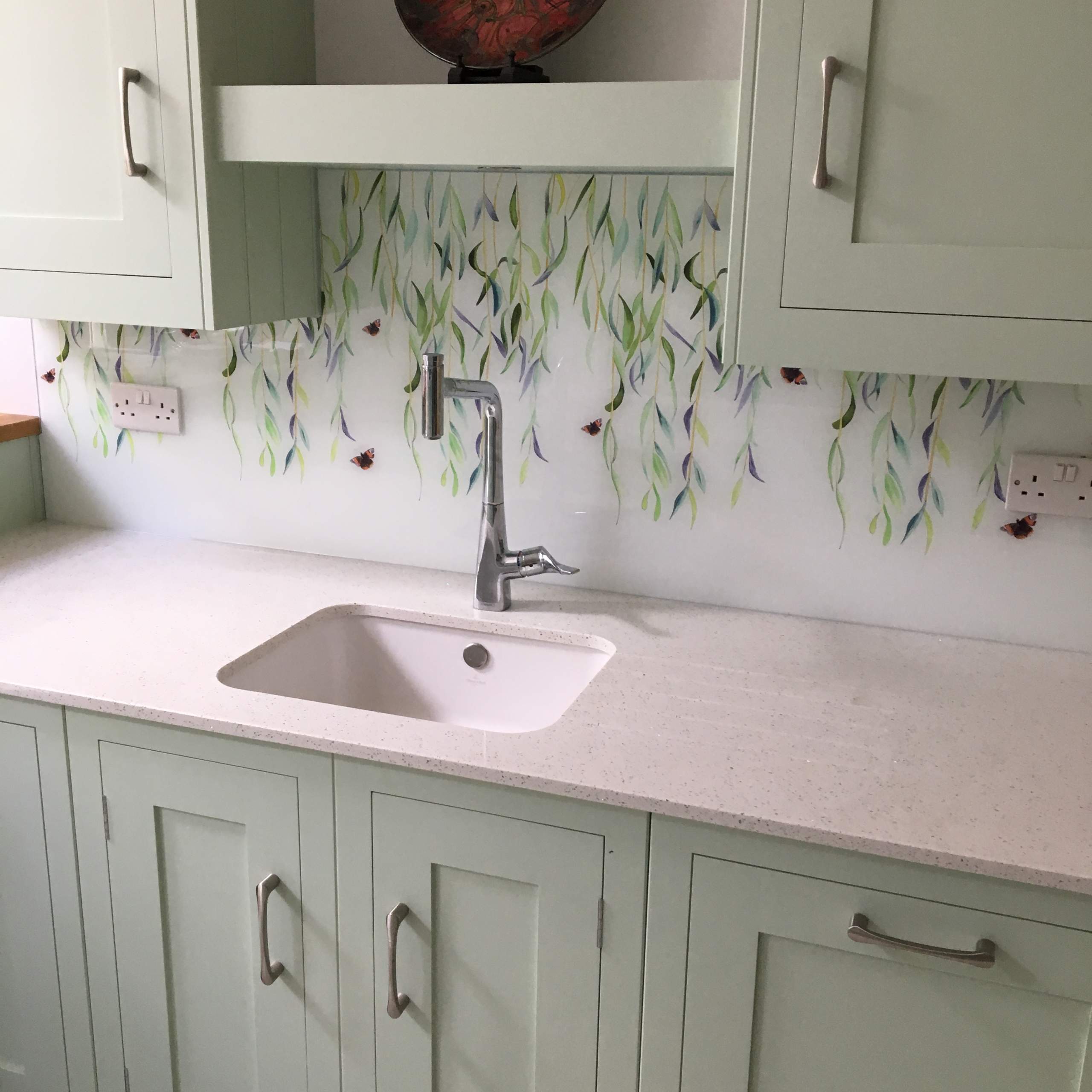 Try These
My Willow & Red Admiral made to order glass splashback is a popular client choice. It brings in the relaxing elements of nature right into the heart of your kitchen. Pair it with dark green for period style. Or add it to a white kitchen to bring just a hint of green as shown here.
Willow & Red Admiral is a smart choice with green kitchens. It is hand-painted so there are many shades of green in it, you can definitely find one that will work with your cabinetry.
Another of my splashbacks that works well with a green kitchen is Sunset. The orange is a beautiful contrast to the green and the leaves will match well.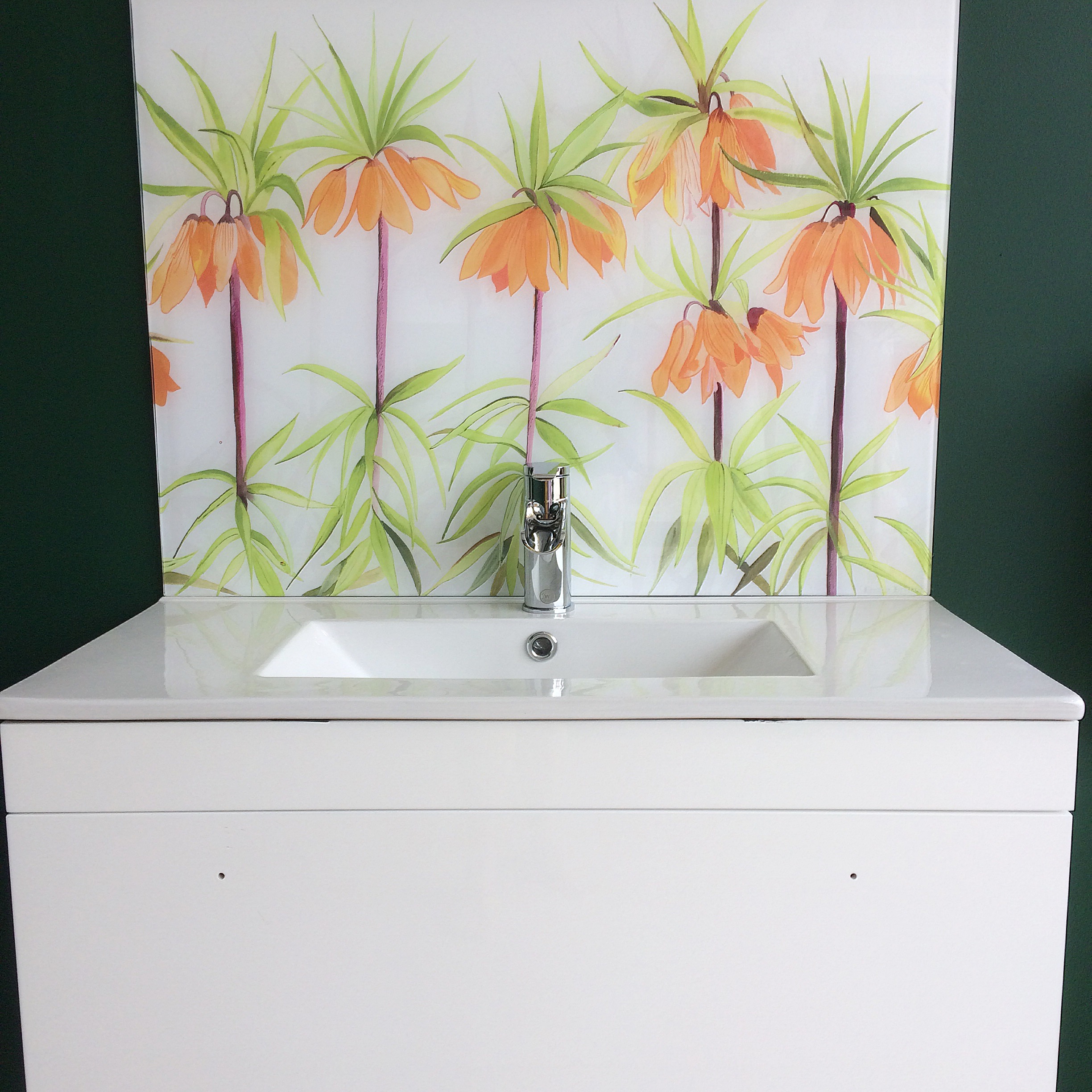 My Decadent Green glass splashback can be added to a whole green kitchen. Dark green is sophisticated and stylish; this kind of maximalist look suits an Edwardian or Victorian property. Alternatively pair Decadent Green with white to bring in a touch of style and sophistication.
For a touch of green, Mint Geo in Maple  from my Maple Collection is a really beautiful and versatile splashback.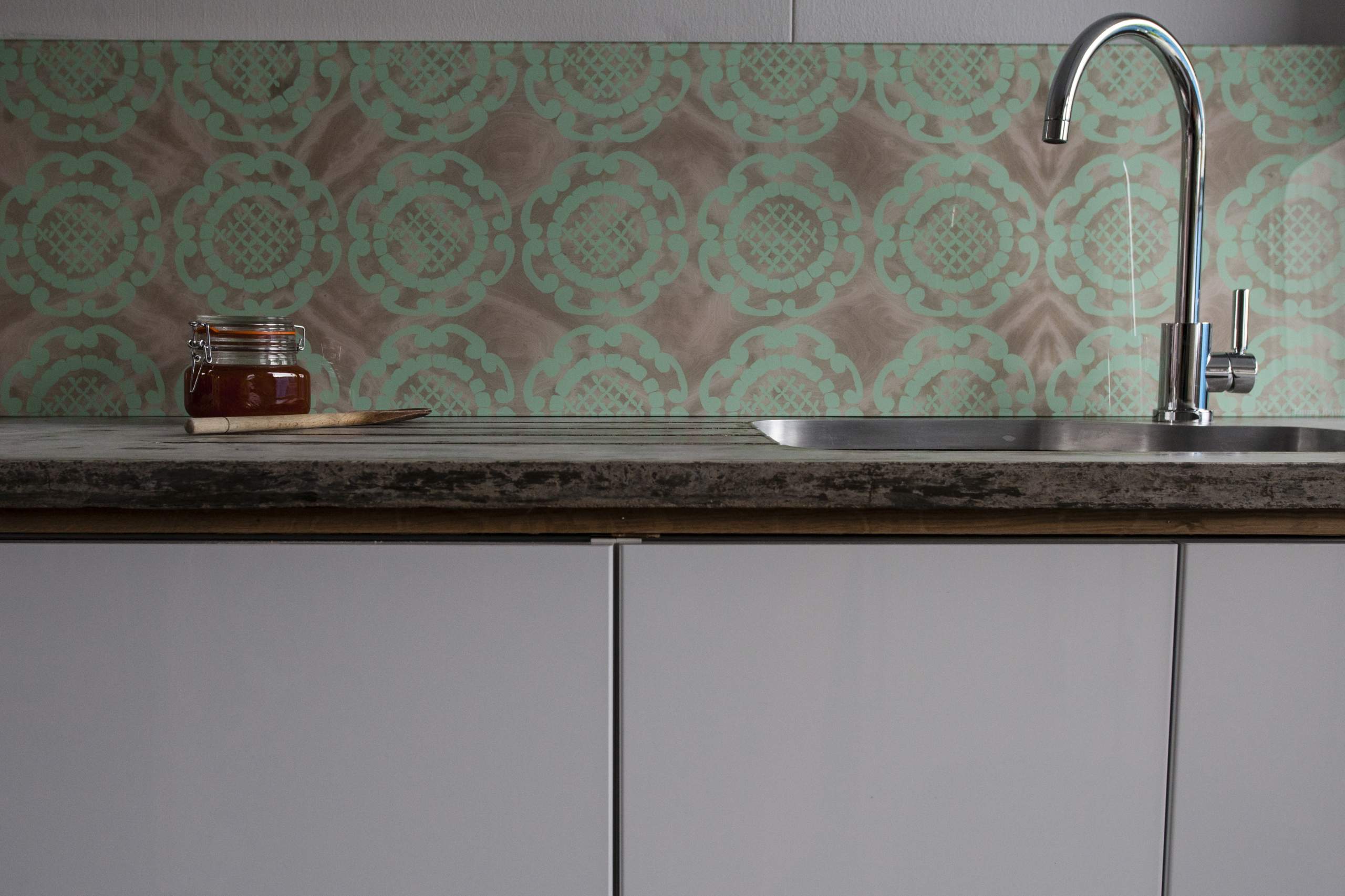 Get in touch for an informal consultation with Emma about your next project or to work on a bespoke design. E: emma@emmabritton.net