Female Business Role Models with Getty Images & Natwest
Female Business Role Models with Getty Images & Natwest
28th March 2022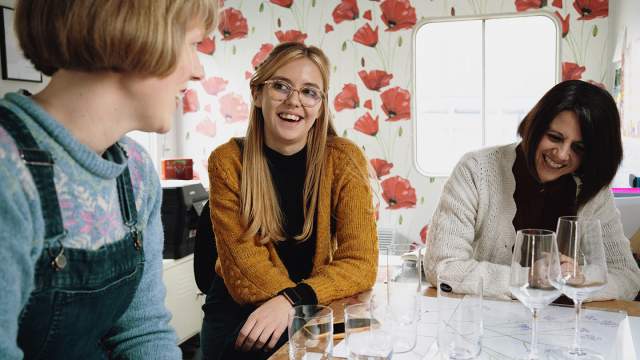 We're female business role models! Over the past year, Getty Images and Natwest have been creating a more realistic visual representation of female entrepreneurs in the UK. We were chosen to be part of the Female Focus: #BeTheRoleModel campaign – showing a group of 30 female business owners as they really are. The portraits that have been created are now live in a special metaverse gallery, created to help people find our more about me, my team, and other incredible female entrepreneurs.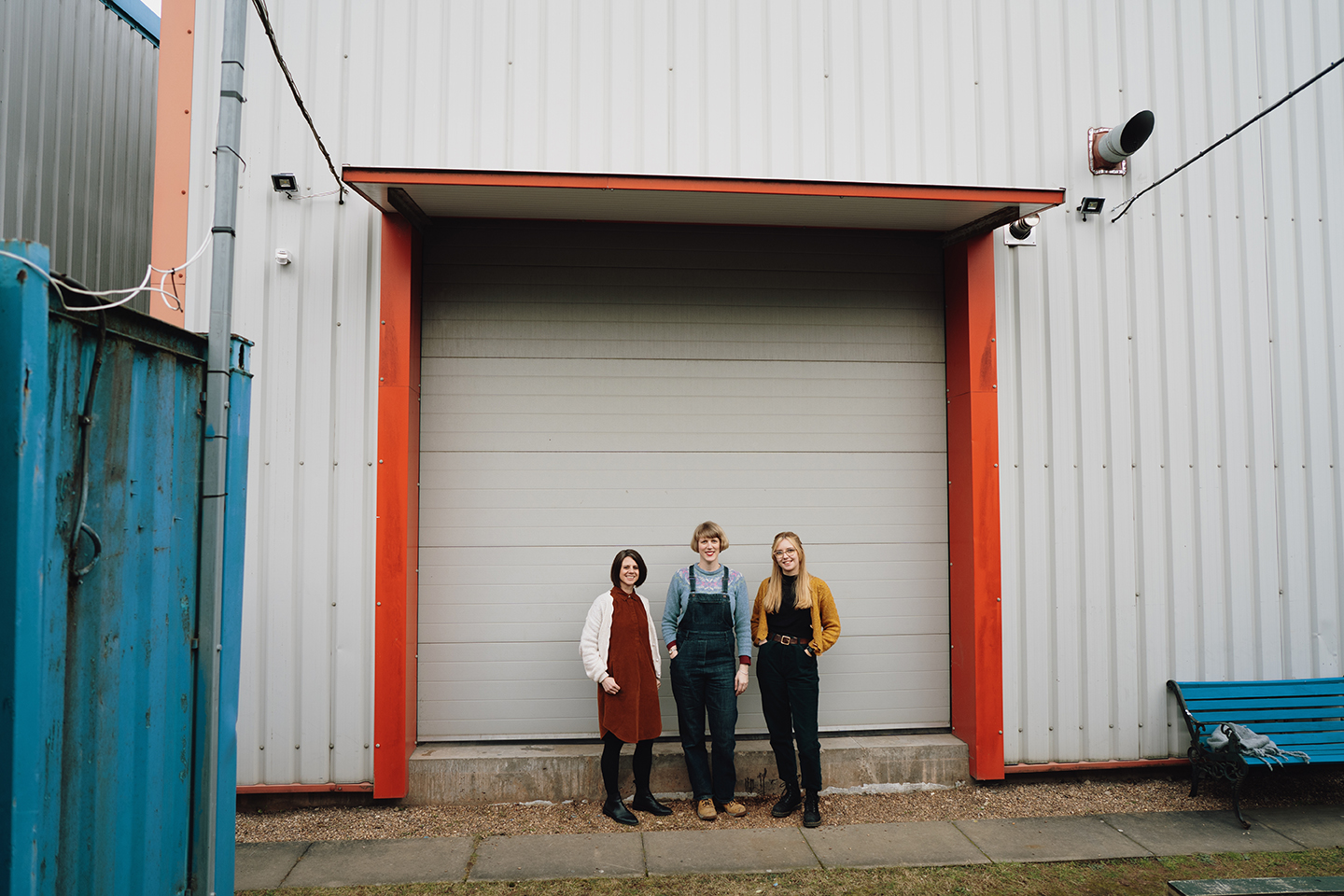 There are still a lot of preconceptions about women in business; what they should be and look like. Being a part of busting some stereotypes is great and so important. The lack of relatable female business role models was cited in the Rose Report into Female Entrepreneurship as a major barrier for aspiring female start-ups. It's also thought that the pandemic has had a disproportionate impact on female entrepreneurs, which threatens to role back the last 30 years of economic gains for women. Empowering women to believe they can do it for themselves, can help to change this prediction.
Female Business Role Models – behind the scenes
As well as being a fabulous campaign, hosting Getty's photographers at the studio was also a lot of fun. They captured a real day in the life of the studio, from crafting weighty glass splashbacks to decorating beautiful glassware. Sarah Mason who took these photographs presents a true reflection of what it's like working here. The following images give you a little glimpse behind the scenes at Emma Britton Decorative Glass Designer: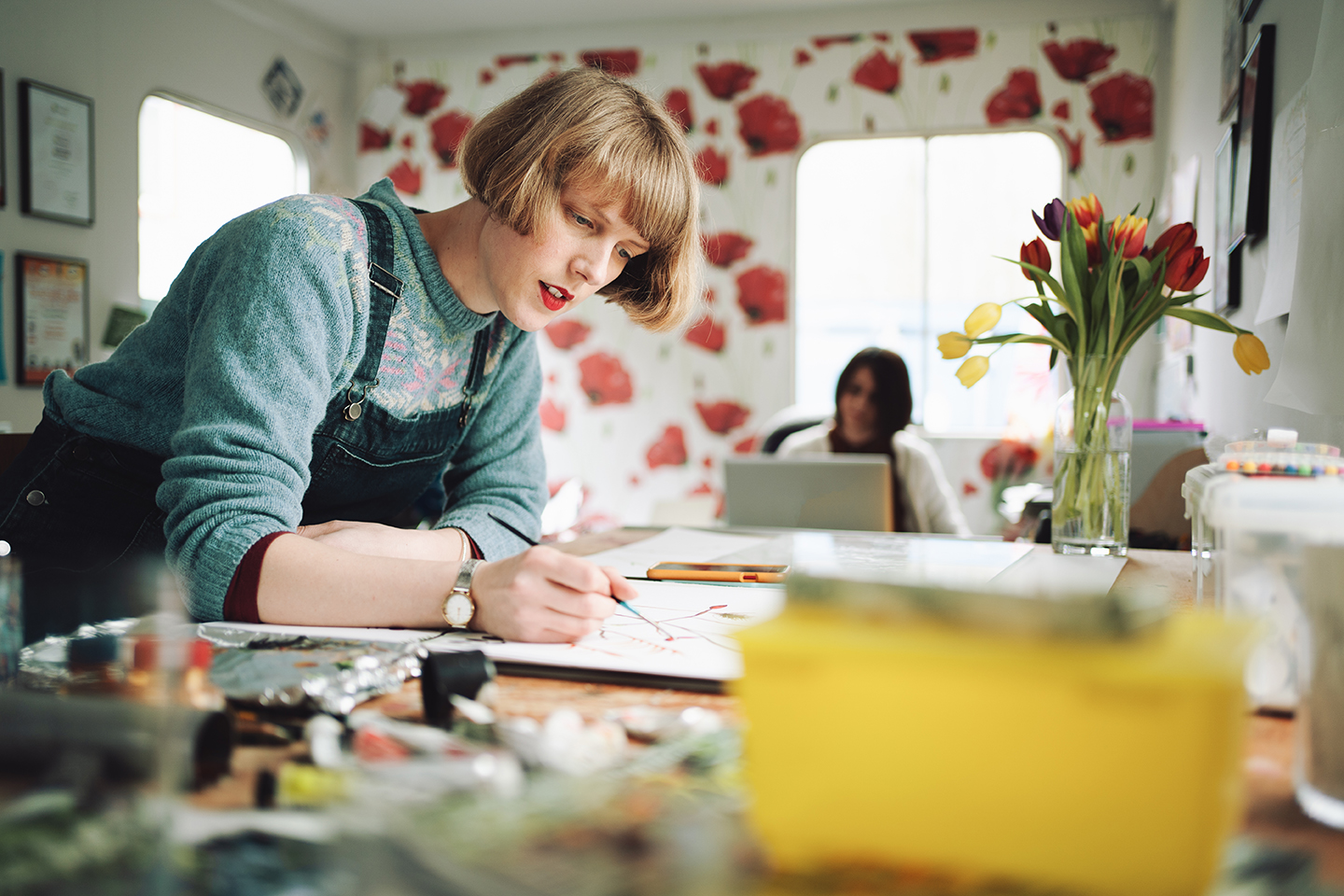 It's pretty amazing to think of me and my team as part of the Getty Images #betherolemodel Female Focus image collection, representing modern women in business. You can see all of the images here.
I hope what we've captured inspires future generations of women. I'm so pleased to be part of this project challenging the visual stereotypes of female entrepreneurs to show other women and the world what doing something you love everyday really looks like.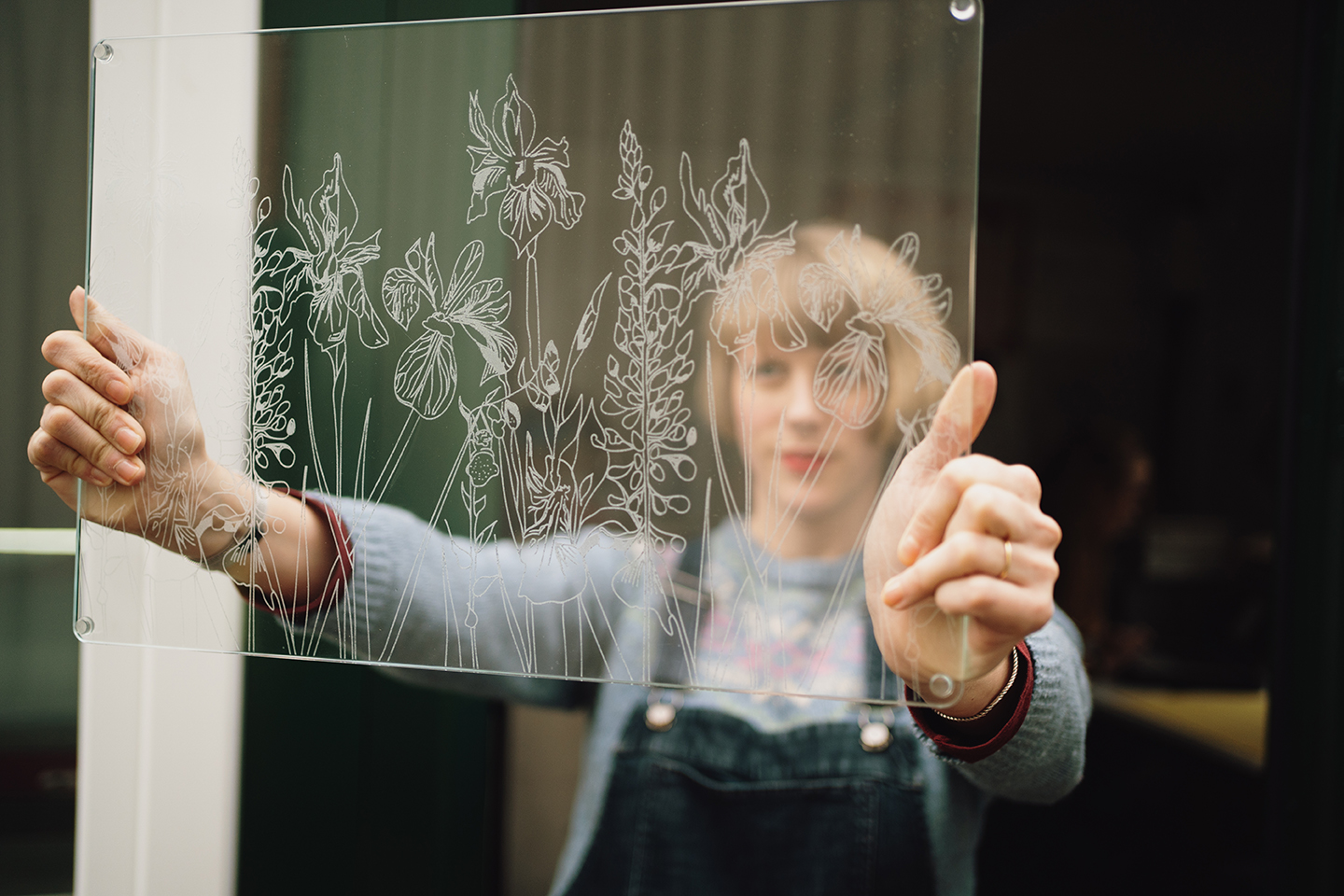 Insights into my female founded business and some advice to help other women succeed.
Here are a few sound-bytes I've given over the years:
Being female business role models and my team…
My core team is all female from accounts, to PR, marketing and production. This has been an evolution rather than planned, but has worked out brilliantly for me. Everything pivots around a natural synergy and mutual respect for people's different strengths. As a growing and evolving business, realising my vision is so much more achievable with this group of strong women by my side.
The team spirit is about fun and hard work in equal measure, teamwork, conversation and a culture of openness. The work we do evolves through collaboration, conversation, sharing ideas and supporting one another. We're all professional and hold ourselves accountable to bigger standards, striving for more, aiming high and moulding our time to achieve the best results. Our core customer base is female, so the composition of the team means we feel really in tune with what they might be looking for at any given time.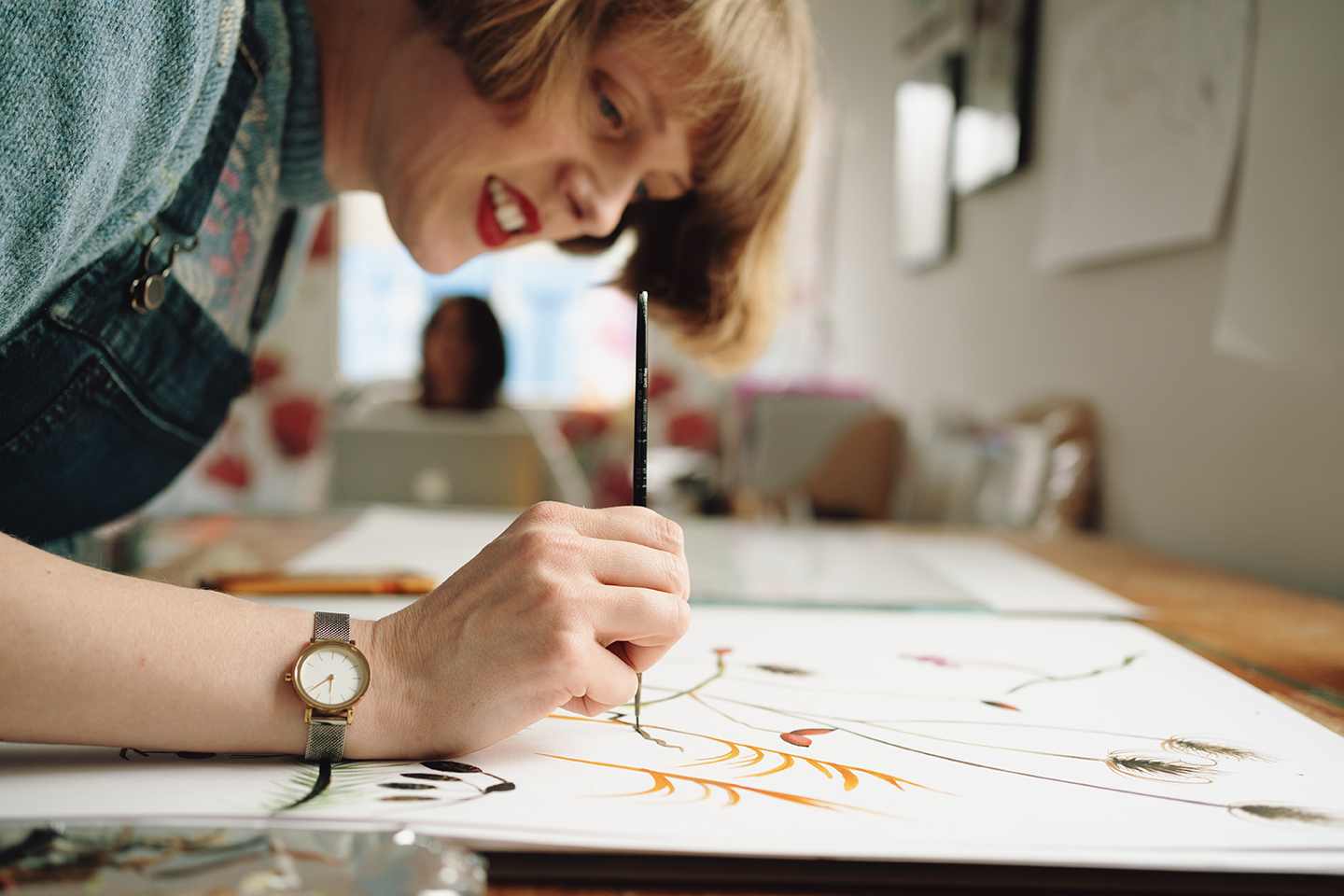 What do your female employees bring to the business?
Empathy, resourcefulness, resilience.
How does it feel to be a face for female manufacturing?
Manufacturing on the whole is a male dominated profession, so it feels empowering to be 'breaking the glass ceiling,' so to speak – bucking the industry trend. Making products in house that we can sell ourselves and to trade is really satisfying. It gives us control over the quality of what we produce, rather than relying solely on other manufacturers and suppliers. We can be more creative and experiment with processes, materials and ideas. If we were outsourcing, none of this would be possible in the same way. Expanding in-house production facilities and mastering technical production techniques with artisan is something I'm increasingly proud of.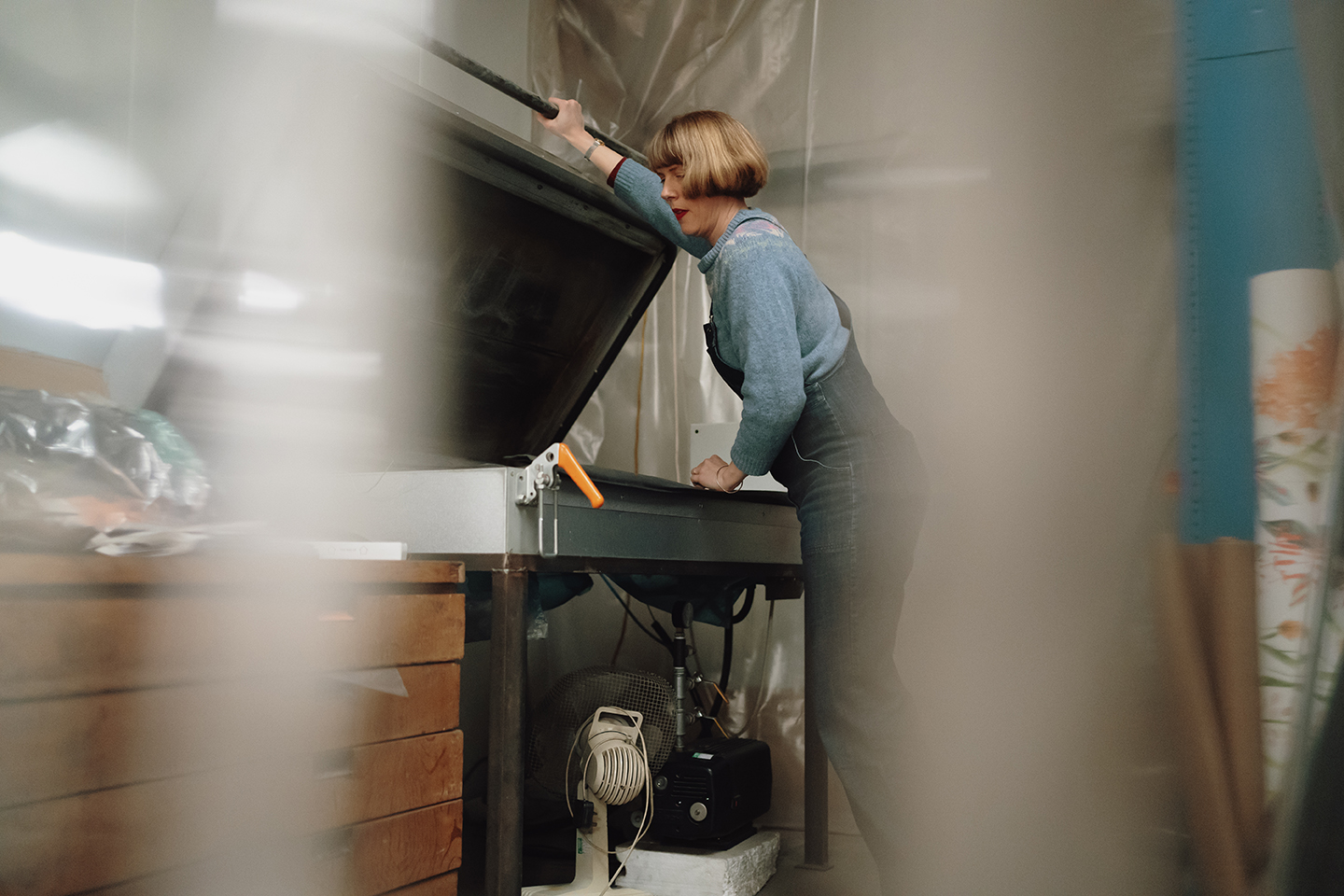 What advice would you give to other women looking to launch their own business?
Trust your instinct when dealing with customers and suppliers, ask lots of questions and build your knowledge. Don't be afraid if you don't know the answer to something. It is OK to check and give a confident response. Have a good idea, be original and do your research.  With self-belief and determination you will succeed, go for it!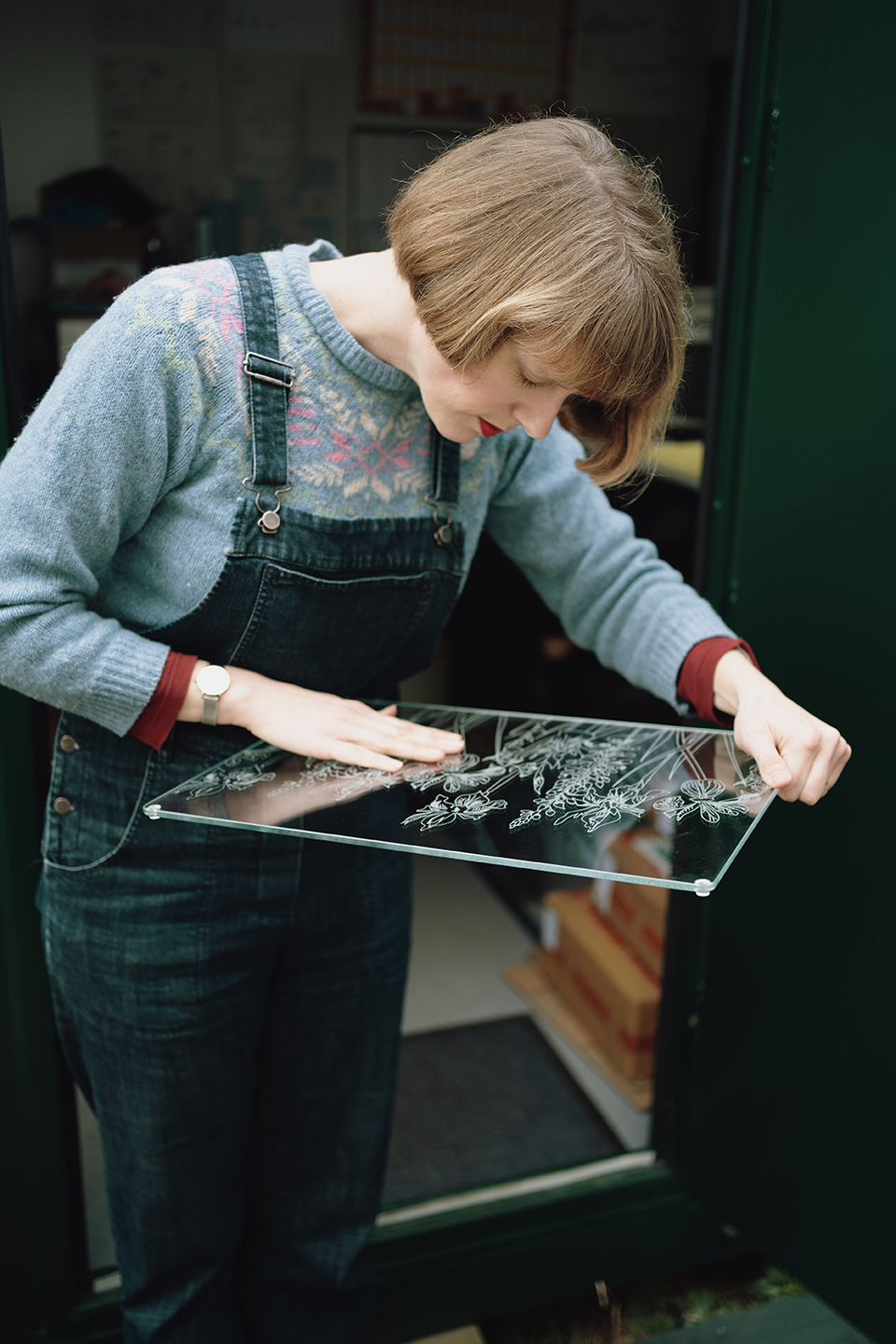 Are female entrepreneurs held back at all?
Female led businesses still don't get the same level of investment as our male counterparts. Gender bias issues like roles in the home are still prevalent, which isn't helpful to women starting or managing businesses. Natwest CEO Alison Rose, Rose Review cites this and other barriers women entrepreneurs face.
Can more female business role models help?
Yes, absolutely, but on the whole I think most women are naturally very self sufficient and consequently navigate challenges successfully. However, some of the societal issues are bigger than business to overcome, but change would be enabling. Most female entrepreneurs I know really kick ass but societal, practical and cultural changes will help more women succeed.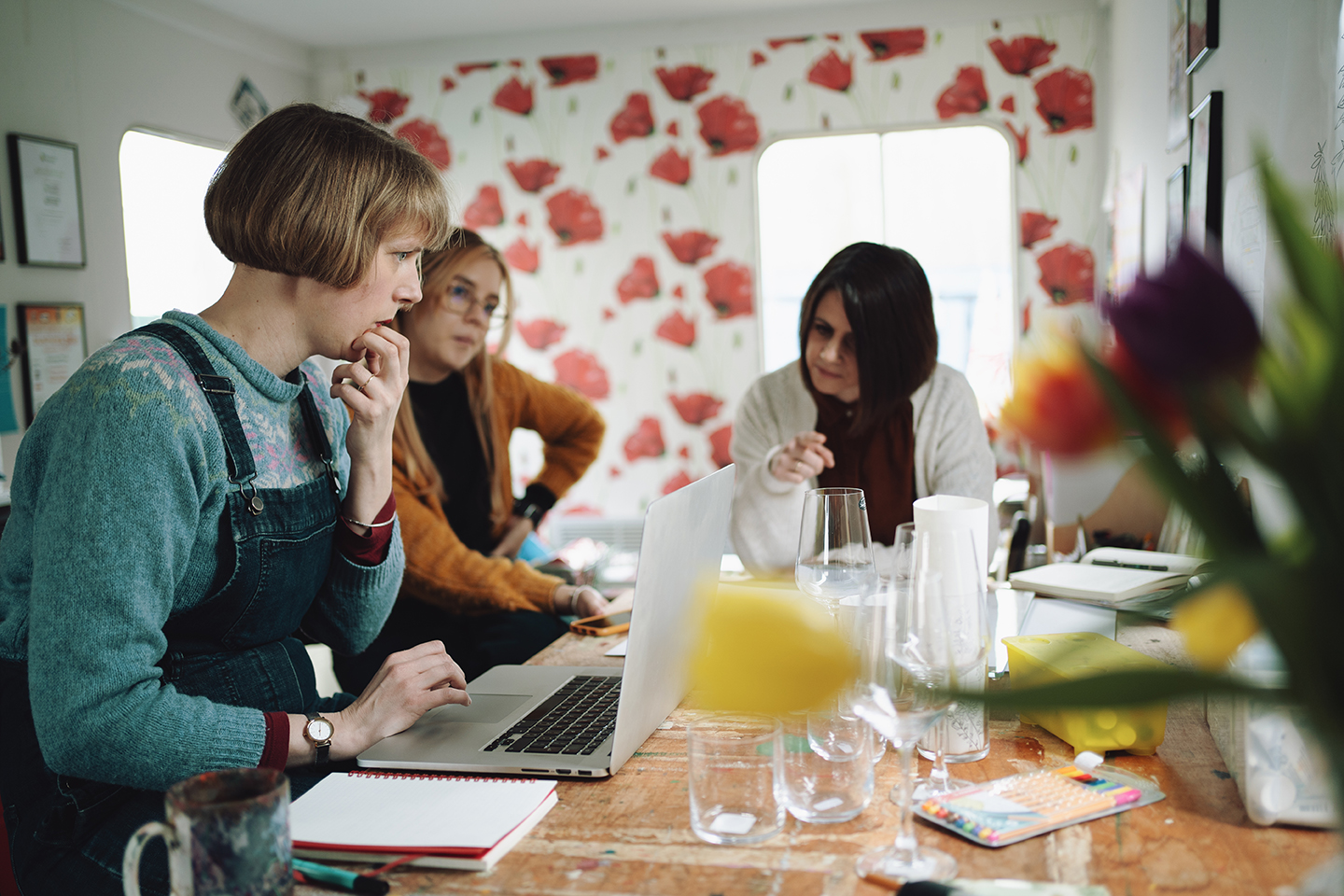 Do visit the Getty Image Archive to see more of us in action. Photographer: Sarah Mason for Getty Images.