Exclusive Gin Gift Set collaboration ft. Emma Britton for NORTH42
Exclusive Gin Gift Set collaboration ft. Emma Britton for NORTH42
31st May 2021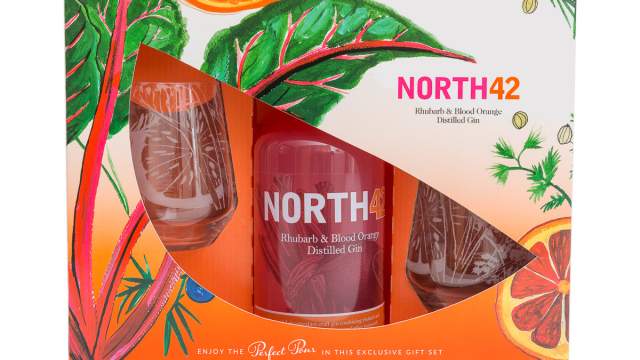 Exclusive Gin Gift Set collaboration ft. Emma Britton for NORTH42 Gin. Introducing the all new Emma Britton + NORTH42 Gin Limited Edition Glassware Gift Set. 
Paired in collaboration by shared love of botanicals. Each set includes 1 x 70cl bottle of NORTH42's award winning craft gin and two exclusively designed glasses by Emma Britton. Beautifully boxed in Emma's distinctive design style.
Emma's exclusive glassware designs feature NORTH42's signature ingredients. The etch glasses depict blood oranges, rhubarb, accents of coriander seed and juniper. NORTH42 Gin is 100% naturally pink and sweet thanks to the beautiful ingredients used in the distilling.
The gift set includes everything you need to make NORTH42's 'Perfect Pour' cocktail the soundtrack to your summer this year! North42 is stocked by Selfridges, so you know it must be good!
The designs for Emma's etch glassware and beautiful packaging started life as hand-painted gouache illustrations. Each glass, designed, decorated and hand finished in Emma's studio as you can see below.

More about the Gin Gift Set collaboration…
This is an exciting collaboration bringing together two innovative female founded enterprises that share a love of botanicals. The result of this brilliant pairing is a beautiful product that is a celebration of two proudly independent businesses.
I'm always keen for a new project, so collaborating with Emma, bringing together all our skills and passions is exciting.  Joanna and I certainly cannot wait to see the finished product on the shelves in store!

– Sally, NORTH42 Gin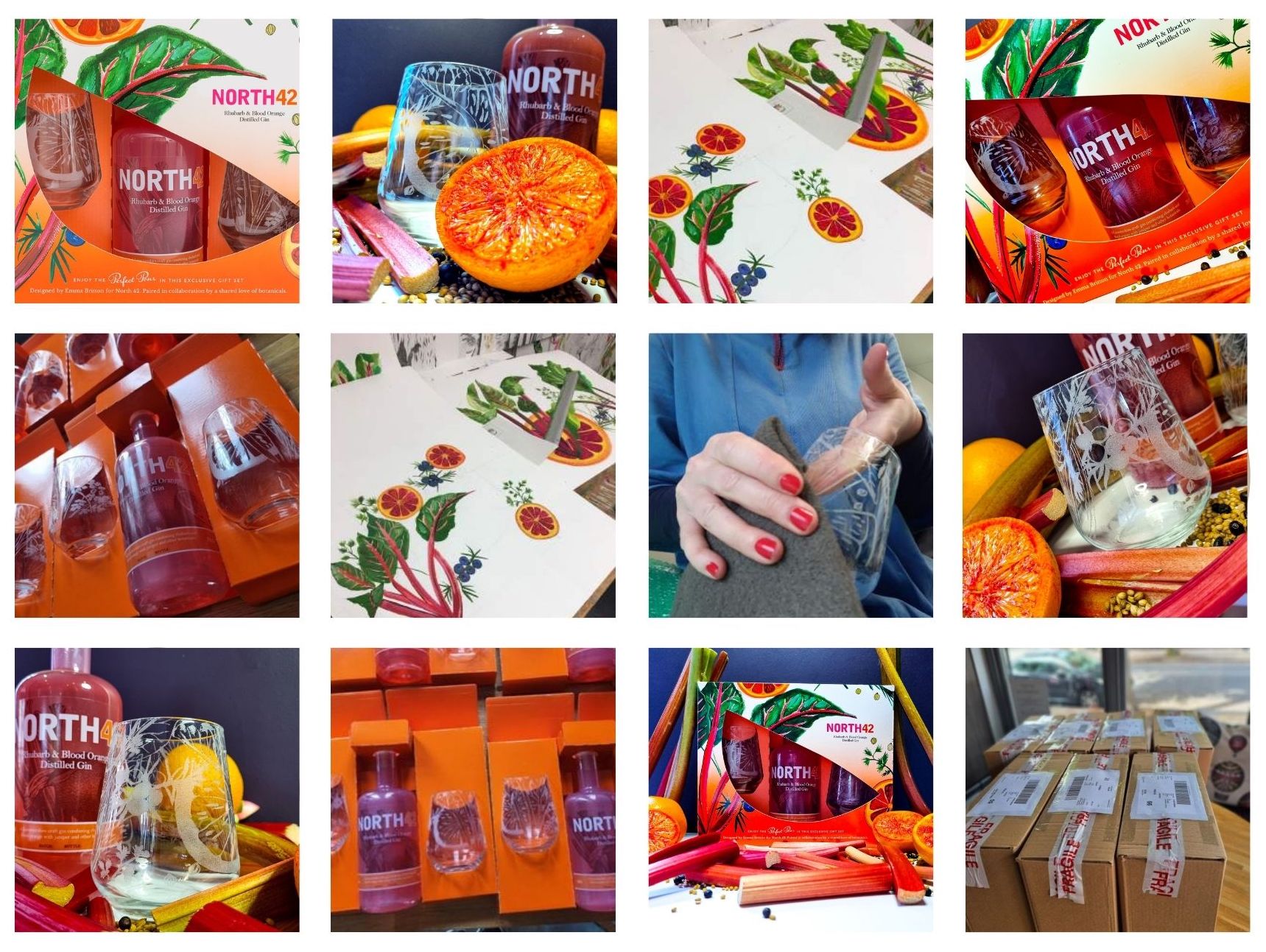 To sum up, this set is the perfect treat or gift. Limited in edition, order now to enjoy this summer.
*You must be of legal UK drinking age (18+) to purchase the gin gift set. Orders fulfilled by NORTH42