Emma Britton Glassware at Chatsworth Kitchen
Emma Britton Glassware at Chatsworth Kitchen
15th July 2022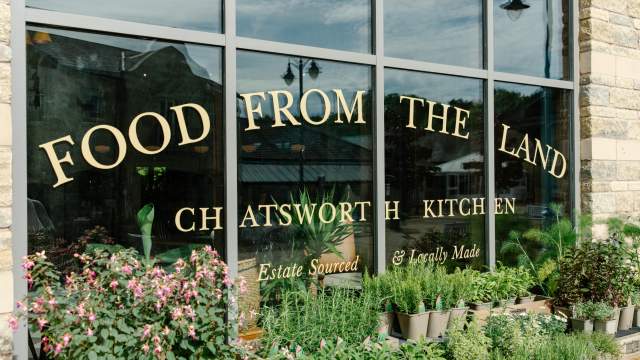 Chatsworth Kitchen and Emma Britton Glassware
You can now browse and buy a selection of Emma Britton Silver Birch glassware at the newly opened Chatsworth Kitchen. In the village of Rowsley on the edge of the peak District, this is a must visit venue this summer.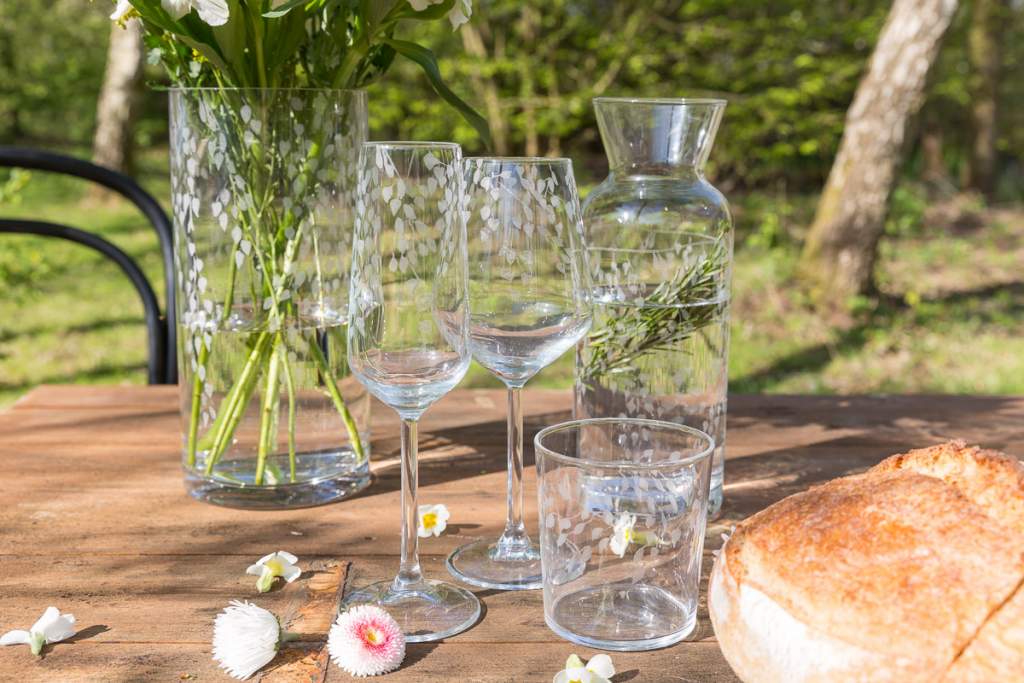 Above: Emma Britton Silver Birch Glassware Collection from £8
Chatsworth Kitchen celebrates quality, seasonal dishes sourced from the estate and their community of farmers, producers and makers from across the Derbyshire Dales. It's also home to a carefully curated collection of gifts. Showcased are some favourite products from the estate as well as local artisans, designers and makers, including homewares, food and drink.
Part of the Chatsworth Estate, Chatsworth Kitchen brings together items and ideas from Chatsworth House with a sensibility rooted in the local community. Look around at all the details during your visit. You'll find copper pans and jelly moulds from the original kitchen. As well as historic signs from the archive. History is tucked into every corner.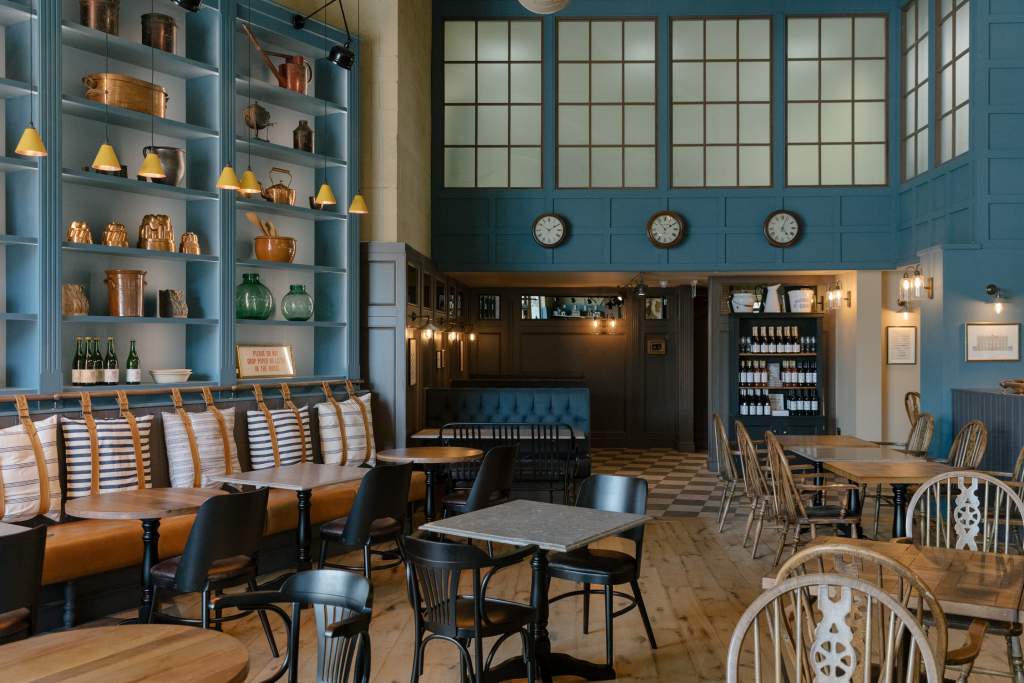 I'm a Derbyshire based designer so it's a privilege to have my work available at Chatsworth Kitchen. My glass business has been based in Derbyshire from the off, and there's no where else I'd rather work from with all its history and great sense of support for the community here. I'm delighted to be included in this new chapter for Chatsworth. Rooted in celebrating everything Derbyshire and its long traditions with modern day flair and style.
With centuries of heritage in growing, harvesting, cooking and making, Chatsworth Kitchen builds on the past with an outlook to the future. It supports local producers and artisans, with a mindful approach to the environment and sustainability.
Opening Times: Daily: 9.30am – 5.00pm at Peak Village in Rowsley, Derbyshire.