Christmas Gift Markets for Your Diary
Christmas Gift Markets for Your Diary
25th October 2021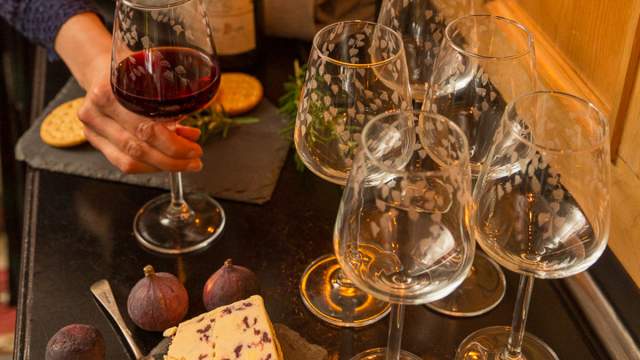 This year team Emma Britton are looking forward taking part in real life Christmas gift markets and seeing you there! We'll be very happy to help you find a unique gift for someone on your list.
At the events will be all your favourite gift items including Emma's hand designed and decorated glassware and favourite homeware pieces, vibrant trays and tea towels. We've definitely got a pattern to suit someone you're buying for to bring a touch of style and personality to their home. Looking forward to seeing you, we promise you a warm welcome and lots of festive cheer!
Hepworth Wakefield Festive Mini Market – Sat 21 & Sun 22 Nov 2021
Time: 10am – 5pm each day | Where: The Hepworth Wakefield, Gallery Walk, Wakefield, West Yorkshire, WF1 5AW
We are delighted to be taking part in The Hepworth Wakefield Festive Mini Market for emerging and established UK-based artists, designers, makers and producers. We'll be in very good company. During the event there will also be family activities, performances and a festive offer in The Hepworth Wakefield café to enjoy. See you there!
Studio Seconds Sale – Sat 27 Nov 2021
When: 10am – 12 midday | Where: please email studio@emmabritton.net if you would like to attend for directions and so we know how much mulled wine to buy!
Pop down to the studio and pick up some glassware gifts at great prices in our near perfect Christmas sale. Seconds glassware has slight imperfections, but in use they are perfect. Come along and give them a home. There's no need for them to go to waste. This is just one of the businesses eco conscious activities. Enjoy festive mulled wine and music too! Christmas shop other glassware, gift sets and homeware. All glassware £4, Carafes & Vases £10.
Nottingham Castle Museum Sunday – Sun 28 Nov 2021
Time: 10am – 4pm   | Where: Nottingham Castle, Lenton Road, ​Nottingham, NG1 6EL
Delighted to be part of Museum Shop Sunday 2021 at Nottingham Castle. This is a campaign to highlight the unique gifts available at Nottingham Castle which sits at the heart of Nottingham life. Come along and shop some great Christmas presents. I'll be there with all my Emma Britton glassware, gift sets and more. Plus a special activity for you to get involved with inspired by one of my exclusive designs. But you'll have to come along to find out what it is!
Craft Fair Contemporary – Sat 4 & Sun 5 Dec 2021
Time: Sat 4 Dec 10am – 6pm | Sun 5 Dec, 11am – 5pm | Where: Nottingham Contemporary, Weekday Cross, Nottingham, NG1 2GB
I will be at Nottingham Contemporary's 'Craft Fair Contemporary' with all my Emma Britton glassware, gift sets and other great homeware Christmas presents. We'll wrap your choices in gift ready yellow tissue paper ready for you to pop under your tree!
Brigitte's Christmas Fair at Brigitte Bordeaux, Nottingham
Time: Sun 12th Dec, 1 – 5pm  | Where: Brigitte Bordeaux, 494 Mansfield Rd,  Sherwood, Nottingham. NG5 2FB
Brigitte's Christmas Fair takes place at the lovely Brigitte Bordeaux in Sherwood, Nottingham and I'll be there. Brigitte Bordeaux is a great place to buy, drink and learn about quality-driven wine. At the fair all my glassware will be available (including Wine Glasses of course!) to buy. Pair your purchase with a nice bottle from Brigitte Bordeaux for Christmas. Wine will be available to taste, there will be food and other stallholders, a great way to spend a Sunday afternoon in December.
Tickets for the event are £20 and include a £5 voucher to put towards any wine purchases. Please phone 0115 962 0212 to book your place.
Follow all the festive event action on instagram @emmabrittondecorativeglass and facebook EmmaBrittonDecorativeGlassDesigner